Caring for our coasts: beach clean-up
STORY
The school community was buzzing with excitement following Mick's visit. Everyone was shocked and amazed at the amount of rubbish Mick has collected over the years during his Coastcare clean-ups. The visit was such a success that Amir's school principal has decided to run a school wide Beach clean-up day during Coastcare Week.
The school principal decided to run a competition between the year groups to get the students and the teachers excited about participating. It would mean that more rubbish can be picked up, more awareness will be raised about the types of rubbish that end up in our oceans, and as a community everyone can discuss the animals and plants impacted by the rubbish in the environment.
Pollution and rubbish get washed into our rivers and waterways with stormwater runoff and end up on our coasts and oceans. Over 75% of this rubbish is plastic. Plastics in the environment can take hundreds of years to break down, thereby impacting marine species for generations.
This learning activity is the second part of a sequence of 2 individual learning activities focused on caring for our coasts. The order of these learning activities are: beach survey and beach clean-up.
For children to:
learn how micro plastics end up in our waters
explore the impacts of microplastics on coastal environments
understand how to organise an event and the importance of volunteering to help the environment
appreciate that what happens on land can impact our rivers and ocean.
This activity can be undertaken at any time of year. Conduct the beach clean-up at low tide. Don't conduct the beach clean-up during stormy weather or rough seas.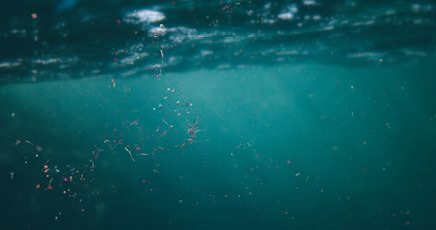 Did you know?
Up to 40,000 pieces of plastic are estimated to float in every square kilometre of ocean.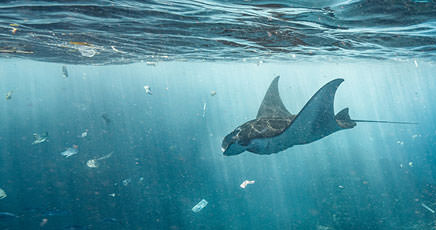 Did you know?
800 species worldwide are impacted by marine debris.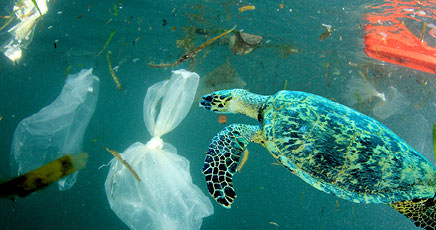 Did you know?
In Australia over 70 plant and animal species are impacted by marine debris.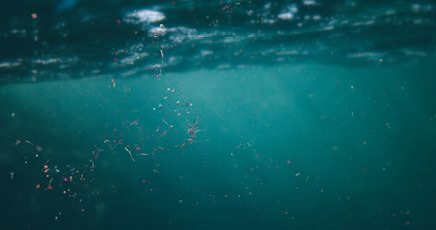 Did you know?
Up to 40,000 pieces of plastic are estimated to float in every square kilometre of ocean. 
Caring for our coasts: beach clean-up
Time allocation:40 minutes*
This learning activity explores the impacts of microplastics on our marine environments.
*Time allocation does not include travel time to the beach and coordinating the groups and equipment.
Printable activity sheet
Clipboard
Pencils
30 x garbage bags
Gloves
Camera
STEP 1 (5 mins)
Discussion:  where does rubbish come from?
Where do you think most of the rubbish on the coasts comes from?
STEP 2 (5 mins)
Beach clean-up: preparation
Divide your participants into smaller groups, perhaps between 2-3 groups. Locate each group 250m apart. Record the date, time, location, group names and weather on your activity sheet. Take a photo of your site.
Each group spreads out from the low tide mark to the far edge of the sand i.e., footpath, houses, vegetation, dunes.
You're ready to clean-up the beach!
STEP 3 (30 mins)
Beach clean-up: collection
Put on your gloves.
Walk 250m along your line and pick up rubbish.
Remember to take a photo every 50 metres and record on the activity sheet the type of rubbish. 
Tick the box on the activity sheet for the type of rubbish you have collected.
Put the collected rubbish in the garbage bags.
STEP 4 (10 mins)
Weigh your rubbish 
At the end of the 250m stretch, use a hand-held scale to weigh each bag and record the line they were collected i.e., low tide mark, high tide or edge of beach.
Combine the weights to determine the total weight of rubbish collected at your site.
Combine these weights to give a school total of rubbish collected.
Collect all equipment and rubbish from your sites. Recycle rubbish where possible. 
Take an after photo of your location. 
Sort through and count the different types of rubbish collected. Recycle or reuse the rubbish where possible. Take a photograph of the sorted rubbish to communicate the impact your collection has made to share your story with others.
Research the environment of your local area, what animals and plants will benefit from your clean-up? What impacts is plastic having on their environment? 
Curriculum and Framework Links
SCIENCE
Year 7: ACSSU111, ACSSU112, ACSSU116, ACSHE120, ACSHE121, ACSIS124,  ACSIS125, ACSIS130, ACSIS131, ACSIS132
Year 8: ACSHE135, ACSIS140, ACSIS145, ACSIS146, ACSIS234
Year 9: ACSSU175, ACSSU176, ACSIS164, ACSIS165, ACSIS170, ACSIS172, ACSIS174
Year 10: ACSSU189, ACSHE191, ACSHE194, ACSIS199, ACSIS204, ACSIS206, ACSIS208
BIOLOGY
Unit 1: Biodiversity and the interconnectedness of life
EARTH AND ENVIRONMENTAL SCIENCE
Unit 1: Introduction to Earth systems
Unit 3: Living on Earth – extracting, using and managing Earth resources
Unit 4: The changing Earth – the cause and impact of Earth hazards
HUMANITIES AND SOCIAL SCIENCES
Year 7: ACHASSI152, ACHASSI155, ACHASSI154, ACHASSI155, ACHASSI156, ACHASSI158, ACHASSI159, ACHASSI160, ACHASSI161, ACHASSI162, ACHASSK183, ACHASSK185, ACHASSK187
GEOGRAPHY
Year 7: ACHGK037, ACHGK038, ACHGK040, ACHGK042, ACHGS047, ACHGS048, ACHGS049, ACHGS050, ACHGS051, ACHGS052, ACHGS054
Year 8: ACHGK048, ACHGK050, ACHGK051, ACHGK053, ACHGS055, ACHGS056, ACHGS060, ACHGS062
Year 9: ACHGK065, ACHGS068, ACHGS070
Year 10: ACHGK070, ACHGK073, ACHGK074, ACHGK075, ACHGS079
Unit 1: Natural and ecological hazards
Unit 2: Sustainable places
Unit 3: Land cover transformations
HEALTH AND PHYSICAL EDUCATION
Year 7 & 8: ACPPS073
ETHICAL UNDERSTANDING
Exploring values, rights and responsibilities
PERSONAL AND SOCIAL CAPABILITY
Social awareness
CURRICULUM CONNECTIONS
Outdoor Learning
CROSS CURRICULUM PRIORITY
Sustainability 
We value your feedback
When you have finished this learning activity, please tell us what you think with our survey.
Your feedback will help Landcare Australia improve the activities in the Junior Landcare Learning Centre.
Why not try one of our other Junior Landcare learning activities?
Love Letters to the Land
Biodiversity|First Nations Perspectives|Food Production|Waste Management
Creating a worm farm
Waste Management
Waterways: clean-up
Waste Management
Waterways: behaviour change
Waste Management