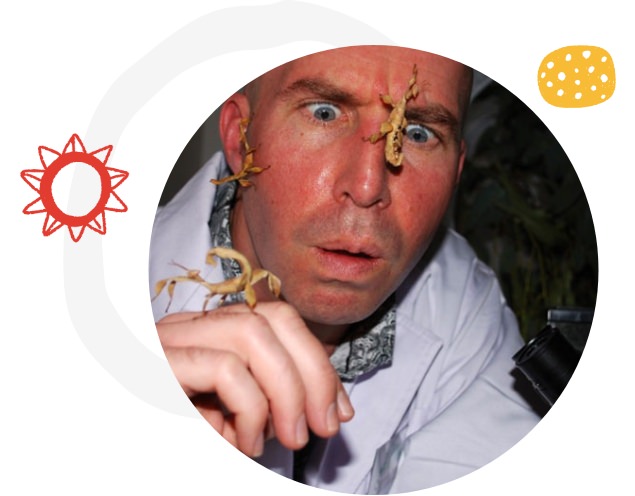 A place for educators to connect and share experiences
Get involved in new resources and information about how to get the most out of the Junior Landcare Learning Centre. The Educator Hub enables educators and Landcare groups to access information that will help them work with young people to be aware, empowered, active and connected to their local environment and community.
How to Use the Junior Landcare Learning Activities
Guidelines on how to use the learning activities and the purpose of the various education tools.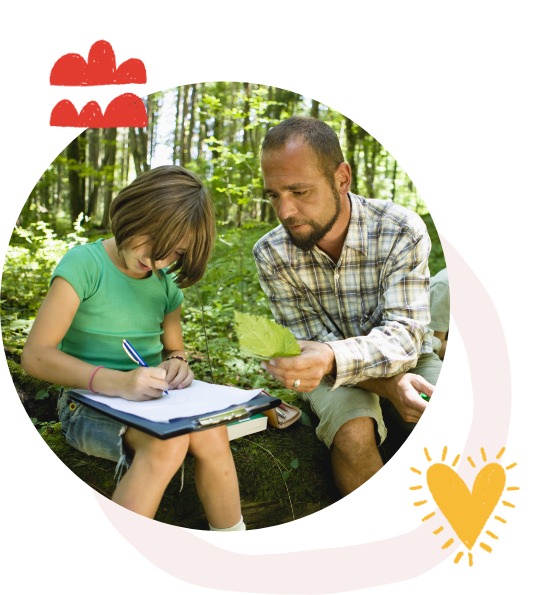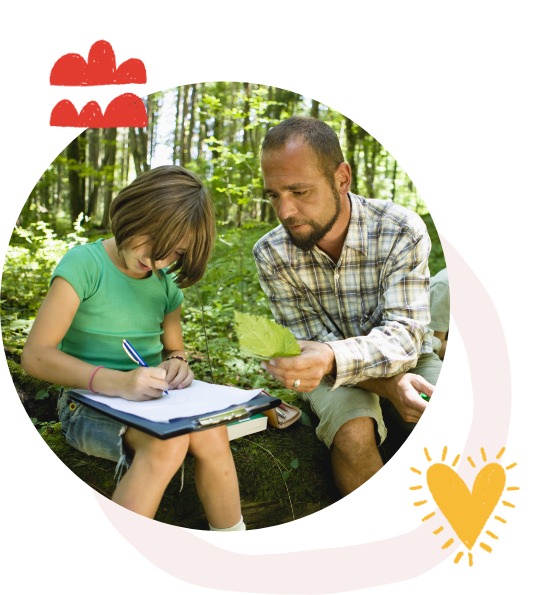 Using the Junior Landcare Learning Centre
Special features, guidelines, how to use the learning centre, learning engagement, themes, methodology and approach.
The learning activities help to build knowledge and deeper connections to the Junior Landcare themes.

Biodiversity
Learning about local ecosystems including plants, animals and soil; creating habitat for local plants and animals, planting, managing weeds and more.

Food Production
Learning about plant lifecycles; understanding where our food comes from; creating vegetable, herb and bush tucker gardens.

First Nations Perspectives
Learning about Indigenous seasons; Traditional land management and Cultural heritage.

Waste Management
Learning how to set up and manage compost systems and worm farms; or implementing the 4 R's – Refusing, Reducing, Reusing, Recycling.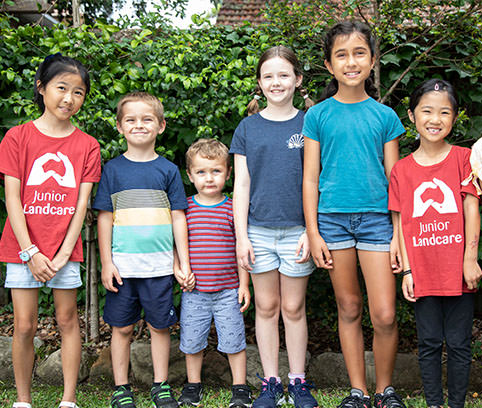 Learning and Engagement Approach
Using the guidance of Jean Piaget's theory of childhood development, the Junior Landcare learning and engagement approach is reflective of the cognitive and development stages of children, and is focused on three age ranges.
Side by side learning (0-7 years): Children learn through mimic and play and are most influenced by people close to them. Adults are encouraged to wholly participate side by side with children in Junior Landcare activities.
Role modelling (7-13 years): Children respond to role models to guide behaviour and decision making. Students are encouraged to connect with Landcare and environmental mentors to allow for intergenerational and authentic learning.
Peer learning (13-18 years): Students are encouraged and empowered to learn in a peer learning environment where learning, values and behaviours are reinforced and encouraged by peers.
Writing Methodology
The Junior Landcare learning activities are developed by education professionals who work in environmental education. We aim to create learning activities that spark curiosity, link to the curriculum and create positive experiences. We consult within our team and reach out to others in the Landcare and environmental community to ensure scientific accuracy, promote connecting with local communities and a connection to Landcare activities.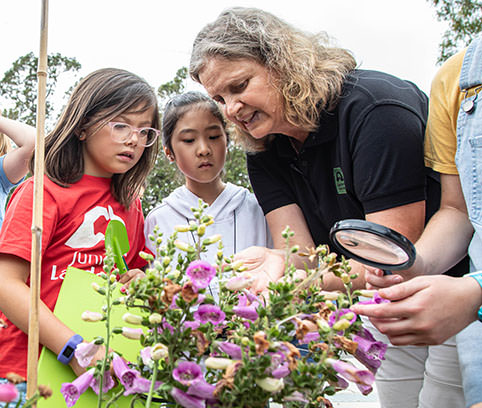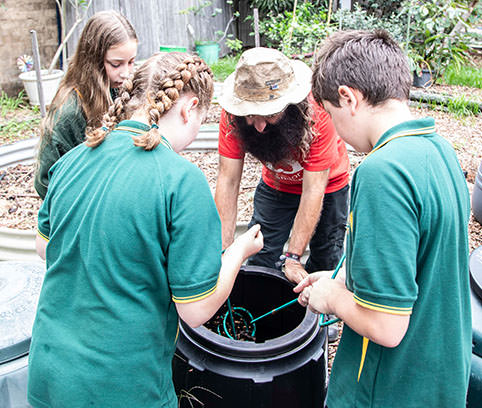 Collaborative Approach
Landcare Australia is a member of the Australian Association of Environmental Education (AAEE), and an associate member of the Primary Industries Education Association (PIEFA). Junior Landcare is committed to maintaining and establishing connections with organisations that promote and support environmental and agricultural education.
Student Resilience Workshop Resources
This special learning activity workshop for educators and Landcare facilitators is designed to introduce children to activities that will help them feel a connection to place and the natural environment.
Project Planning
This resource focuses on native revegetation projects and plantings. It gives you tips, ideas and resources to consider when planning a successful project.
NextGen Landcare Youth Resources
Resources for high schools and youth groups to help young people to take action with landcare.
Buzzy Bee Pollinator Resources
Encouraging bees and other pollinators isn't hard. We have collected ideas on how to attract these important bugs to your garden. You might like to make your very own bee hotel or simply choose plants that that bees and other bugs love to visit.
Top 10 Woolworths Junior Landcare Grant Project Ideas
To get your creative juices flowing, we have created a list of Top 10 Woolworths Junior Landcare Grant Project Ideas to help you get started with your school or early learning centre.
First Nations Perspectives Language Guidelines
For First Nations peoples, Country is viewed entirely different to that of how non-Indigenous peoples view Country. Explore this useful introductory resource for educators, developed for Landcare Australia.
Connect, Collaborate and Communicate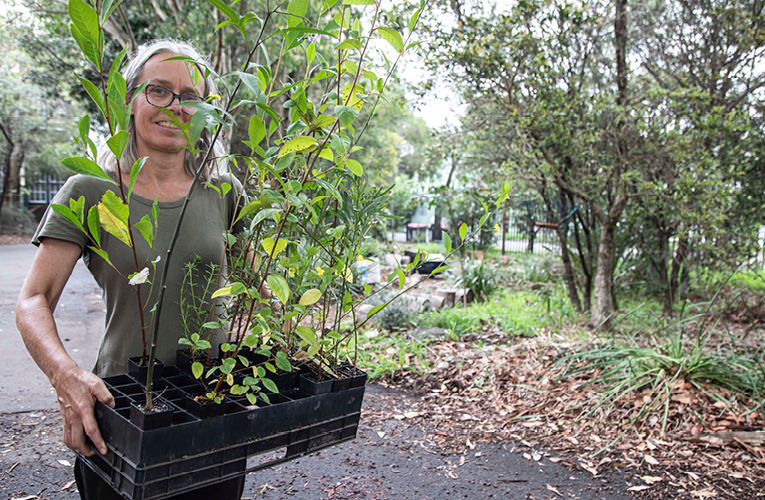 Visit the Junior Landcare Community
Junior Landcare acknowledges organisations who share a common vision to provide children the opportunity to play an active role in ensuring the safe future of their environment. We have invited them to be part of our Junior Landcare Community and we encourage you to visit their website. If you would like to be listed here please contact us.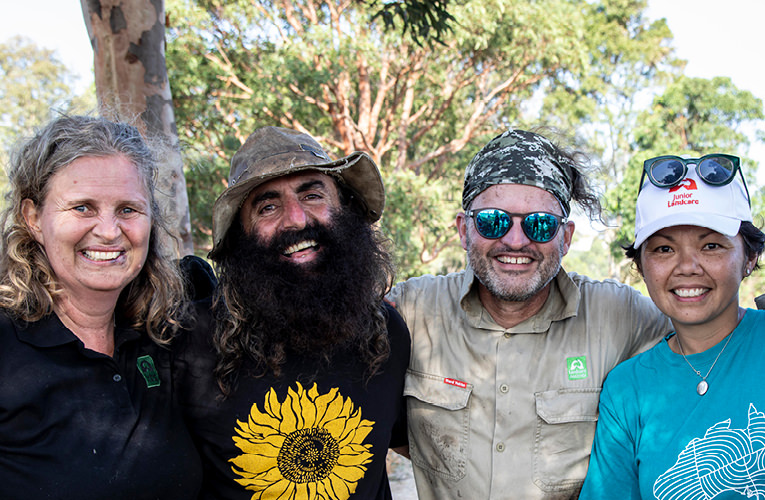 Connect on Landcarer
Explore the Junior Landcare special interest Community of Practice on Landcarer, the FREE online community platform to help people in landcare to expand their knowledge, skills, and resources. It's the place for you to exchange ideas, experiences and resources with other Educators.
Landcarer Community Live Feed