A place for educators to connect and share experiences
Get involved in new resources, and obtain more information about getting the most out of the Junior Landcare Learning Centre. The Educator Hub enables teachers and educators to access real world Junior Landcare learning experiences that provide opportunities for young people to be aware, empowered, active and connected to their local environment and community.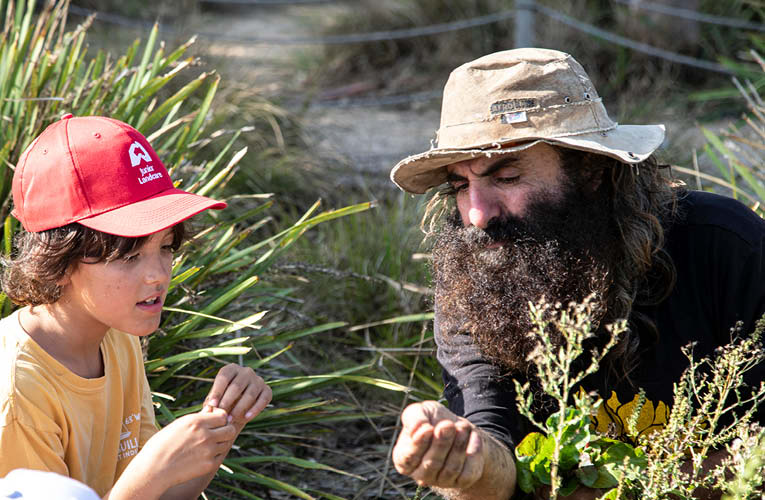 Using the Junior Landcare Learning Centre
Special features, guidelines, how to use the learning centre, learning engagement, themes, methodology and approach.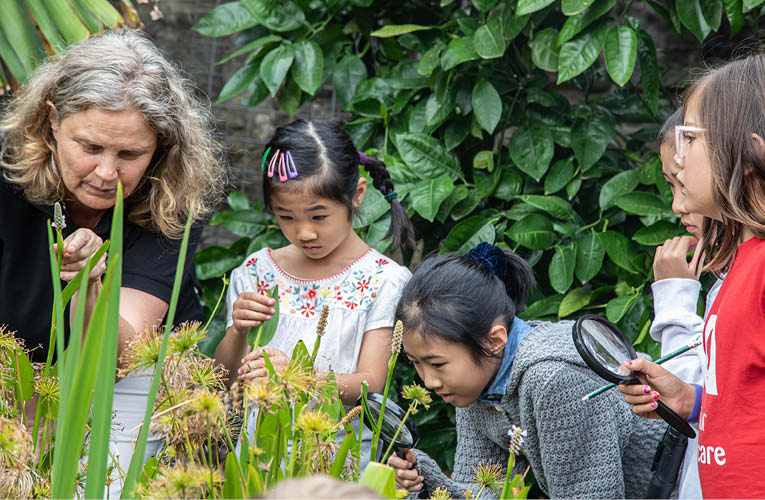 Connect collaborate and communicate
Connect with other educators involved in Junior Landcare to share knowledge and experiences.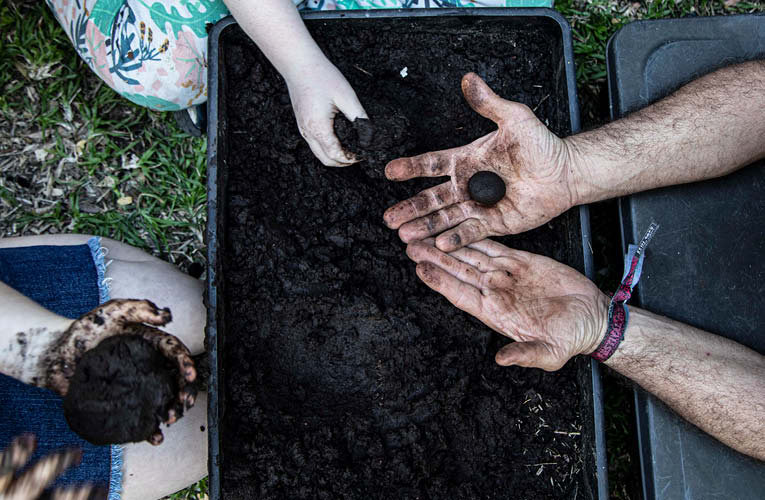 Resources
Resources that will help you deliver successful Junior Landcare learning experiences in the classroom, at home, with a youth group or local Landcare or environmental community group.
Using the Junior Landcare Learning Centre
Did you know?
The facts in each learning activity help stimulate discussion before beginning the activity or to conduct further research after completion of the activity. What questions and paths of inquiry do they begin?
Activity sheets
The activity sheets have been created to support the learning activity. The step by step instructions refers to using the activity sheets, helping review the main concepts, reflect on thinking and capture children's ideas.
Extension activities
The extension activities are designed to build on your experience and help take your Junior Landcare adventures further. Consider how you can build these into follow up activity or engage children who need something extra to do.
Video
Many of the activities have a specially made video to help engage children further with the topic. Designed as educational tools, some our videos provide more detailed instruction whilst others help to stimulate inquiry and discussion.
Story
Each of our learning activities includes an authentic story showcasing our Junior Landcare characters to help build formative memories. Meet Suyin, our biodiversity champion, Amir our waste management warrior, Beth the food production ambassador and Jarrah, Junior Landcare's Indigenous perspectives leader.
Reference list
The reference list provides background information to each topic. This can be in books to read, online resources as well as videos to watch.
Just for kids
Led by our Junior Landcare characters – Suyin, Amir, Beth and Jarrah – we have used engaging graphics to create printable sheets that link to the learning activities. These activities provide a fun challenge for independent learning in any setting, during wet weather or for some enjoyable time at home.
How to Open up a Learning Activity
OPEN
Open the Learning Centre page to see the range of learning activties available. New activities are released regularly.
CHOOSE
Choose a learning activity and click the VIEW button.
REVIEW
ACTIVITY OVERVIEW for an insight on what will be covered in the learning activity
OUTCOMES for an outline on what children will achieve by undertaking the learning activity
SEASONAL NOTES – as we will work outside in many of these activities this will help you adjust in different conditions.
BEGIN
You are now ready to begin. Use the BEGIN ACTIVITY button which will help to scroll down and get started.
PRINT
If required, printing the page gives you an opportunity to do activity in the 30 minutes required as it outlines the key elements to complete the activity. It outlines:
Introduction
Checklist
Instructions including the steps
Extension Activities
EXTRA
The ACTIVITY SHEET is printable and incorporated as part of each learning activity. This additional element helps review the main concepts, reflect on thinking and capture children's ideas.
THE LEARNING ACTIVITIES HELP TO BUILD KNOWLEDGE AND DEEPER CONNECTIONS TO the junior landcare themes
Biodiversity
Learning about local ecosystems including plants, animals and soil; creating habitat for local plants and animals by planting local species, installing nest boxes or creating a fog bog, planting trees and shrubs and managing weeds.
Food production
Learning about plant lifecycles; understanding where our food comes from; creating vegetable, herb and bush tucker gardens.
First Nations Perspectives
 Learning about Indigenous seasons; traditional land management techniques and cultural heritage.
Waste management
Learning how to set up and manage compost systems and worm farms; or implementing the 4 R's – Refusing, Reducing, Reusing, Recycling.
Learning and Engagement Approach
Using the guidance of Jean Piaget's theory of childhood development, the Junior Landcare learning and engagement approach is reflective of the cognitive and development stages of children, and is focused on three age ranges.
Side by side learning (0-7 years): Children learn through mimic and play and are most influenced by people close to them. Adults are encouraged to wholly participate side by side with children in Junior Landcare activities.
Role modelling (7-13 years): Children respond to role models to guide behaviour and decision making. Students are encouraged to connect with Landcare and environmental mentors to allow for intergenerational and authentic learning.
Peer learning (13-18 years): Students are encouraged and empowered to learn in a peer learning environment where learning, values and behaviours are reinforced and encouraged by peers.
The Junior Landcare learning activities are developed by education professionals who work in environmental education. We aim to create learning activities that spark curiosity, link to the curriculum and create positive experiences. We consult within our team and reach out to others in the Landcare and environmental community to ensure scientific accuracy, promote connecting with local communities and a connection to Landcare activities.
Membership: Landcare Australia is a member of the Australian Association of Environmental Education (AAEE), and an associate member of the Primary Industries Education Association (PIEFA). Junior Landcare is committed to maintaining and establishing connections with organisations that promote and support environmental and agricultural education.
Adam Shipp: Adam is a proud Wiradjuri man. His father's family are originally from the Dubbo region of New South Wales. Adam was born and raised in the Australian Capital Territory and continues to live there today. Adam started working as an Aboriginal ranger in his mid-20s and through this was able to connect to culture and country every day. He is passionate about traditional Aboriginal plant use and how his people continue to use these important plants today for food, tools and medicines. Adam now runs his own business Yurbay, he works with many schools and community groups and loves creating and setting up native gardens with a focus on traditional Aboriginal plant use.
Adam believes creating these cultural gardens across the urban landscape helps to bring that element of culture and a piece of Country to any place. When Adam works with a school or centre to create a garden, he likes to enable connection to local culture and practice. Adam will work with local Ngunnawal custodians to ensure their story and views are incorporated in the garden space.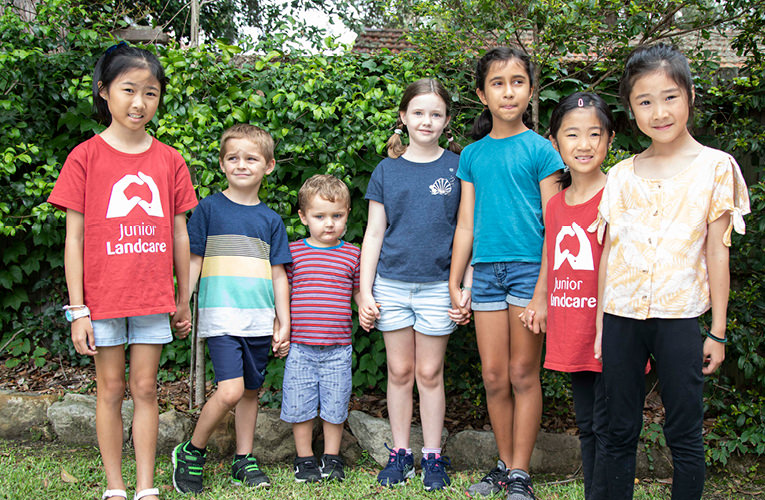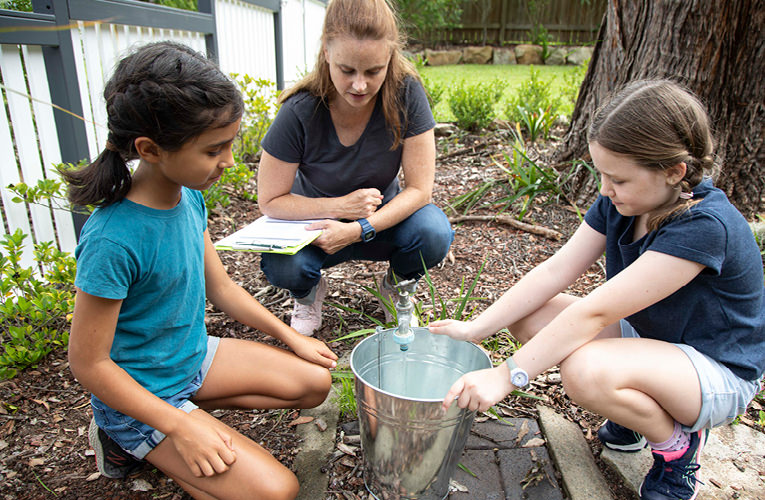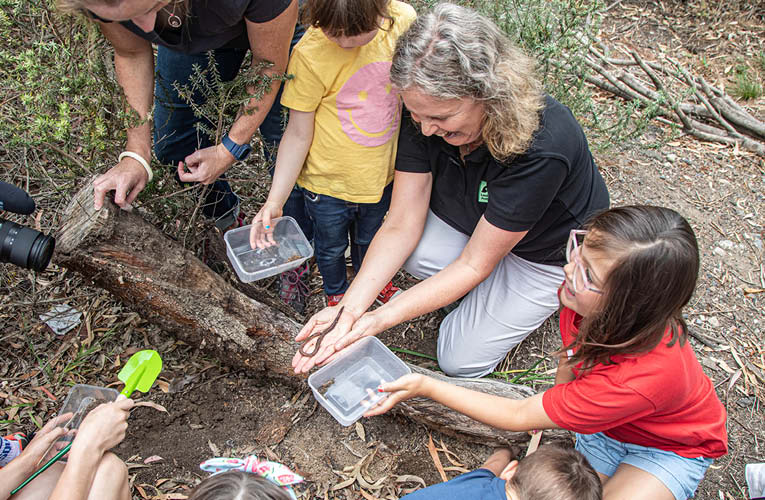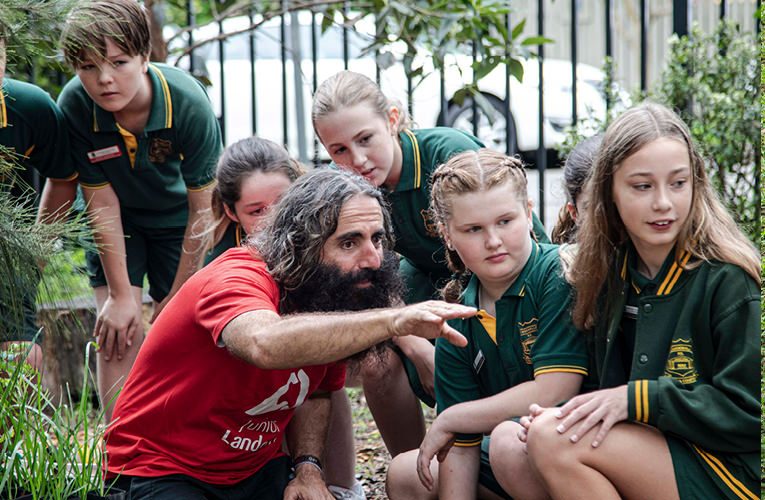 Connect, Collaborate and Communicate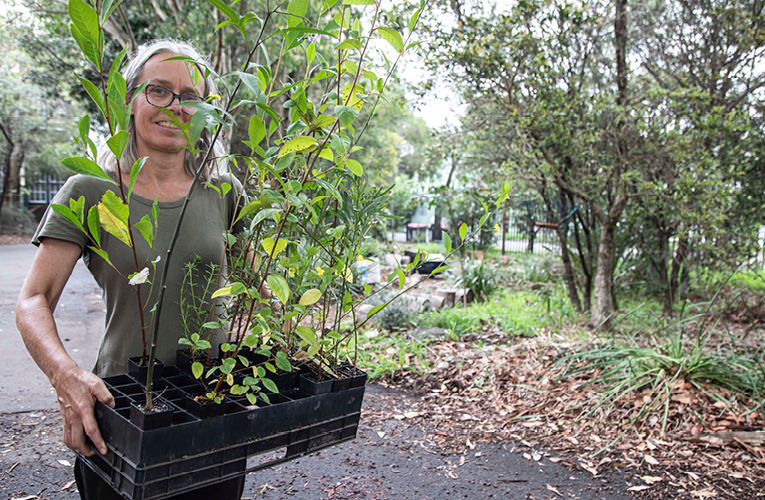 Visit the Junior Landcare Community
Junior Landcare acknowledges organisations who share a common vision to provide children the opportunity to play an active role in ensuring the safe future of their environment. We have invited them to be part of our Junior Landcare Community and we encourage you to visit their website. If you would like to be listed here please email us.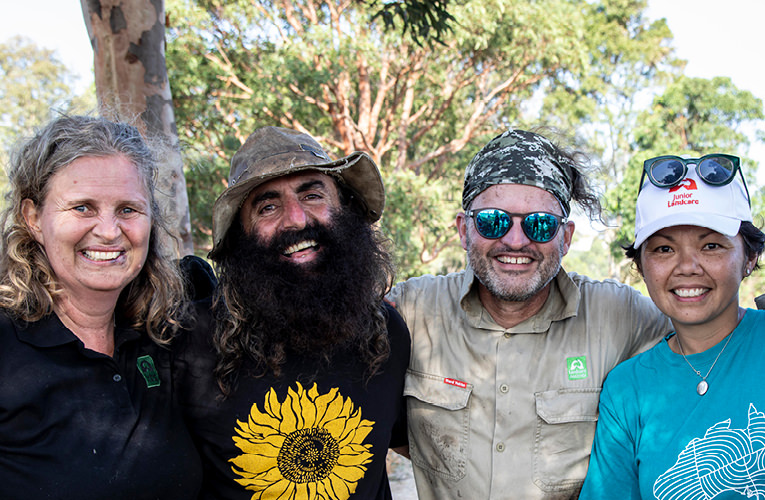 Connect with Landcarer
Junior Landcare has a community group on the digital platform Landcarer, a FREE online community platform designed for people with a shared vision to protect, enhance or restore the environment in their local community through sustainable land management and conservation activities. To join the Junior Landcare Community on  Landcarer, you simply register and then connect to the Junior Landcare group online.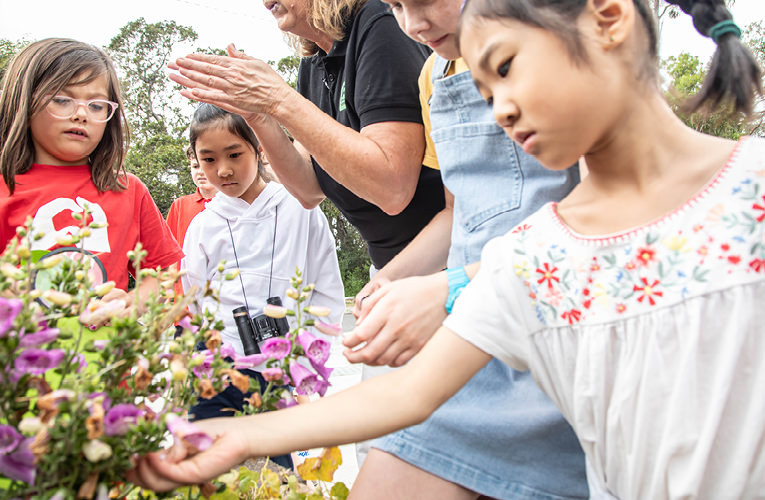 Leave your feedback
We value your feedback. When you have finished a learning activity, please tell us what you think with our survey. This will help us improve the activities in the Junior Landcare Learning Centre.
Connect with Junior Landcare and share your stories and photos
Share your experiences and knowledge with like-minded people. Learn from others as others learn from you. We would love to see your photos and hear your stories about environmental projects, children getting their hands dirty, the produce you are growing, the flora and fauna in your backyard and how you have been using Junior Landcare.
Facilitator Guidelines
Useful workshop programs and guidelines for educators and Landcare facilitators to introduce children to activities that will help them feel a connection to place and the natural environment.
Project Planning
The project planning considerations document provides guidance and a checklist to help you plan a hands on Junior Landcare project. This resource focuses on native revegetation projects and plantings. It gives you tips, ideas and resources to consider when planning a successful project.
Landcare Youth Resources
Resources for high schools and youth groups to start a Landcare group, how to network with local Landcare groups and Traditional Owners, project ideas, communications tools and other resources to help young people take action with Landcare to help protect the environment in their community.
Start your own group
Want to start your own Junior Landcare Group but don't know how? COMING SOON
For fun and quick activities that are easy to download visit our Just for Kids section.