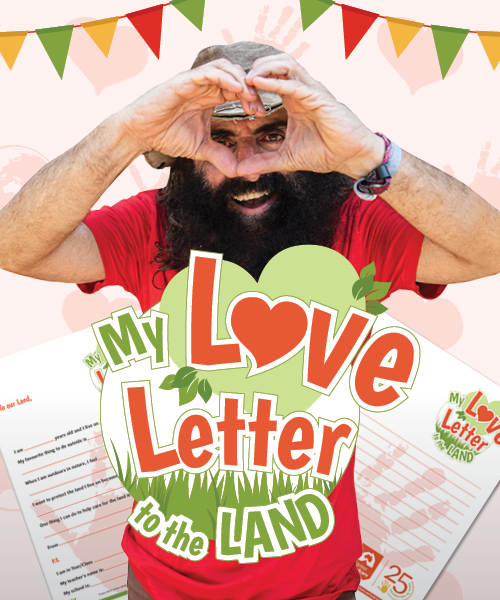 Love Letters to the Land Templates:
For children to want to protect the environment, they must first be able to appreciate and connect with it. Writing a letter is a great opportunity to sit, observe and reflect on the natural world around you – and put into words what you love most about your local environment and the concrete steps you can take to protect it.
To help get your creative juices flowing, we've created a curriculum-linked learning activity available in the Learning Centre here, as well as special letter templates you are free to download below. You can choose from a pre-filled template for younger learners or a blank template for older students. Once you've written your letters, check out the different ways you can share them here to inspire others with your ideas and actions.
Back to Love Letter Homepage
Curriculum-linked Letter-writing Activity
Share your Love Letters to the Land
Upload your Love Letters to the Land