STORY
To celebrate the end of term, Ms Gorman decided that the Junior Landcare group could organise a "make your own pizza party." Ms Gorman knew the students loved to eat pizza, but she also wanted the children to learn about the different ingredients so they could understand where their food came from. Ms Gorman knew that most families at the school purchased frozen pizza from the supermarket or the local pizza shop, but did they know how to make their own pizza and how they could find the ingredients?
The Junior Landcare group had a meeting in the playground near their food garden to discuss the ingredients they wanted on their pizza. As Beth, Hayley, Eliza and the rest of the group shared their favourite ingredient, Ms Gorman took the opportunity to explain where the ingredients came from. The children asked her how long the ingredients took to grow and how far the food had travelled before they could buy it from the supermarket. Beth wondered if there were any ingredients in their school garden they could harvest for the pizza, then they would really be growing their own pizza!
We're going to investigate where our food comes from. In this hypothetical exercise, young learners will explore what they would need to establish if they were to grow their own pizza, from scratch.
For children to:
investigate where and how food is produced
appreciate the complexities of food manufacturing
expand their knowledge of food production
appreciate that ingredients may come from different geographic locations
challenge their understanding of the origins of food
understand the timeframes required to produce food.
This activity can be undertaken at any time of year.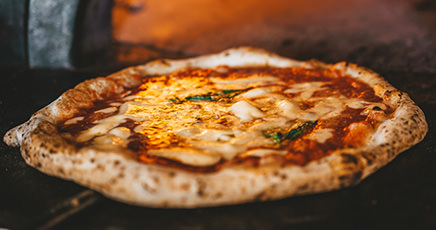 Did you know?
Pizza comes from Italy, from Neapolitan cuisine. It has become popular in many parts of the world.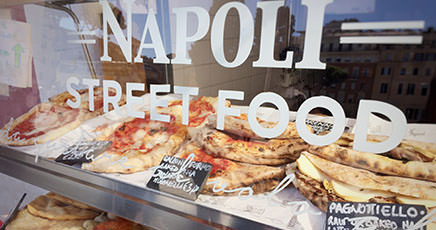 Did you know?
The popularity of pizza surged following World War 2, when returning troops came home, bringing their love of pizza with them.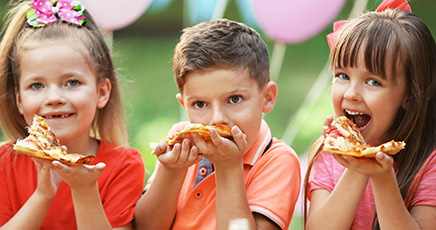 Did you know?
The United States of America consumes 350 slices of pizza every second.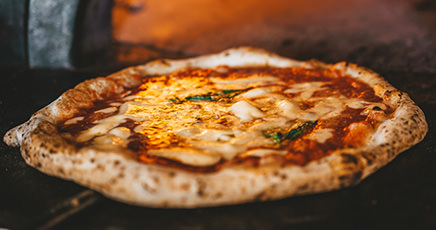 Did you know?
Pizza comes from Italy, from Neapolitan cuisine. It has become popular in many parts of the world.
Time allocation:30 – 40 minutes
In this activity, children are going to investigate what they would need if they were to grow their own pizza. This activity is designed to help young learners explore food production and how something seemingly simple, such as a pizza, uses ingredients from many different origins.
Before beginning this activity, gather the materials needed to ensure that the learning outcomes can be achieved. More information is available in the Educator Notes.
Empty frozen pizza boxes
Devices with internet access
Printed and trimmed ingredient cards
Printable activity sheet
Coloured pencils, textas
Step 1
Engage
Ask the children about their favourite types of pizza. 
Ask the children whether they know where pizzas originate from – discuss the cultural origins of different types of food. 
Originally from Italy, the popularity of pizza surged following World War 2, when returning troops came home, bringing their love of pizza with them.
As a class, compile a list of pizza types and record the elements, including the base, sauce and toppings.
Explain that in this lesson they will be finding out what it would take to grow their own pizza.
Note, this activity can be conducted in small groups, pairs, or individually.
Ask the children to choose a type of pizza.
Step 2
Plan
Distribute the activity sheet and ingredient cards. 
Assemble the pizza, using the check-list on the activity sheet to identify the toppings required.
Pass around the frozen pizza boxes.  Ask the children whether they can identify the ingredients lists and country of origin. 
Discuss observations and respond to wonderings – for example, how a frozen pizza that is manufactured overseas could get to Australia.
Use the ingredient cards to identify the source of each ingredient. 
As a group, discuss the ingredients and their origins. Children may not be aware that the dough comes from wheat, cheese from milk and the pepperoni from pigs. 
Elaborate on the concept of resource use.  Discuss the resources that would be required to grow a tomato. Compare those resources to the resources needed to grow a pig to produce pepperoni.
Step 3
Investigate and explore
Explore the idea of growing a pizza and how difficult this concept could be.
Use the ingredient cards to find out more about the farming involved and the timelines required to grow or produce the ingredients, including the:
Record this information on the activity sheet.
Step 4
Reflect
Use textas and pencils to decorate the pizza.
As a group, reflect on the concept of 'growing a pizza'.
After exploring the complexities involved, discuss how modern farming and supply-chains allow multifaceted products, such as pizzas to be produced.
Compare the different types of pizza from the first part of the lesson. Ask the children if they can identify whether some pizzas would be easier or harder to 'grow'.
Research how the ingredients that are used on pizzas are grown in different parts of the world. Choose an ingredient and research the farming practices that are used to produce it. Can you discover:
its country of origin
whether it is imported or if Australia exports this product
how its manufacture originated
whether its manufacture differs in different parts of the world.
Now that you have considered growing your own pizza, discuss some of your other favourite foods. What would you need grow to be able to produce these other foods?
Curriculum and Framework Links
SCIENCE
Year 2: ACSSU030, ACSHE035  
Year 3: ACSSU044, ACSIS054
Year 4: ACSHE062, ACSIS064
Year 5: ACSHE083
Year 6: ACSSU094, ACSHE100
Year 7: ACSHE120
Year 8: ACSHE135
HUMANITIES AND SOCIAL SCIENCES
Year 2: ACHASSI042
Year 3: ACHASSI052, ACHASSI059, ACHASSI060
Year 4: ACHASSI080, ACHASSK088, ACHASSK090
Year 5: ACHASSI102, ACHASSK120
Year 6: ACHASSI122, ACHASSI130
DESIGN AND TECHNOLOGIES
Year 2: ACTDEK003
Year 3 & 4: ACTDEP017
Year 5 & 6: ACTDEP019
Year 7 & 8: ACTDEK032
HEALTH AND PHYSICAL EDUCATION
Year 2: ACPPS018, ACPPS022, ACPPS023
Year 3 & 4: ACPPS036, ACPPS040, ACPPS041
Year 5 & 6: ACPPS054, ACPPS059
Year 7 & 8: ACPPS073, ACPPS078
ETHICAL UNDERSTANDING
Exploring values, rights and responsibilities
PERSONAL AND SOCIAL CAPABILITY
CURRICULUM CONNECTIONS
CROSS CURRICULUM PRIORITY
MY TIME, OUR PLACE: FRAMEWORK FOR SCHOOL AGE CARE
Outcome 2 and 4
ONLINE RESOURCES
Compare the notion of growing your own pizza to growing clothes with this 'Grow a Pair of  Jeans' activity from Cotton Australia
Use this interactive from Dairy Australia to explore the process of bringing dairy products from the farm to the plate.
PRINTABLE RESOURCES
Download and print the Ingredient Cards from the Educator Notes to explore more about pizza ingredients.
WATCH
Watch this clip from Gardening Australia about planting a pizza garden and making a simple pizza.
READ
Find out more about agriculture around the world from National Geographic.
We value your feedback
When you have finished this learning activity, please tell us what you think with our survey.
Your feedback will help Landcare Australia improve the activities in the Junior Landcare Learning Centre.
Why not try one of our other Junior Landcare learning activities?
Love Letters to the Land
Biodiversity|First Nations Perspectives|Food Production|Waste Management
Creating a food garden: vision
Food Production
Creating a food garden: planting
Food Production
Creating a food garden: installing a no dig garden bed
Food Production