Creating your own potato chips: cooking
The Junior Landcare group has been patiently waiting for their potatoes to grow. At every meeting, they eagerly check the garden beds for sprouts. Miss Gorman promised a special reward to the children for their patience. They couldn't wait!
The day had come when the potatoes were ready to be harvested. Miss Gorman revealed her surprise to the group. She has organised with Mrs Burns, the school canteen coordinator, to cook the potatoes that they harvested. They couldn't believe it!
Miss Gorman asked the children: "'If you were going to cook your own chips, what would you need to know?"
The room was buzzing as the children discussed their favourite types of hot chips. Most said plain with salt, but Beth shared with the group that her favourite is when her Grandad makes them with rosemary and thyme. It sounded so good that everyone was eager to make that – and then eat it. Yum!
We're going to investigate food production! In this activity Junior Landcarers will become product technologists and cook their own potato chips.
This learning activity is the second part of a sequence of 3 individual learning activities focused on creating your own potato chips. The order of these learning activities are: growing, cooking and marketing.
For children to:
understand the processes involved in producing food
cook food they had harvested in the kitchen
consume the food they have grown
create a procedural text
reflect on food production.
This activity can be undertaken at any time of year, however where you live will affect your ability to grow and harvest potatoes. Tropical zones may not be a good location to grow potatoes, so we suggest substituting them with sweet potatoes instead.
Consult with your local garden centre or use a guide, such as the Gardenate app or use the Gardenate website to help determine the timing, spacing and other elements required for your climate zone.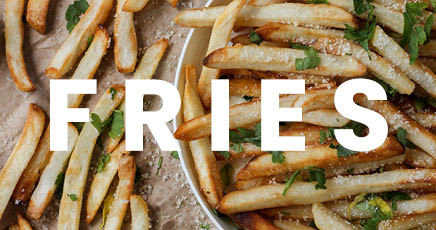 Did you know?
What we know as 'hot chips' in Australia are more often referred as fries in other countries.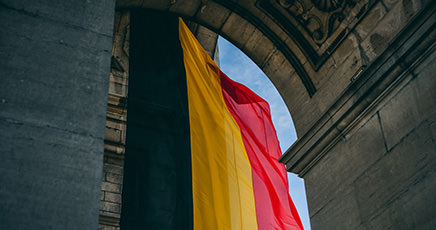 Did you know?
There is a whole museum dedicated to French fries called the Friet Museum in Belgium.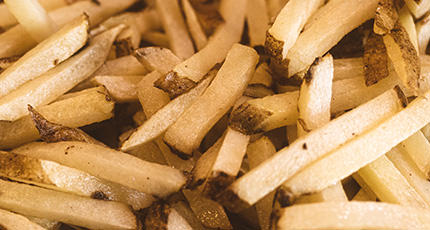 Did you know?
Americans eat over 2 million tons of fries each year.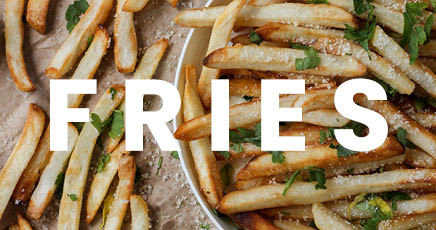 Did you know?
What we know as 'hot chips' in Australia are more often referred as fries in other countries.
Creating your own potato chips: cooking
Time allocation:30 – 40 minutes*
Growing food for your own table is very satisfying. In this activity we are taking the concept of growing food one step further, to turn it into a product.
Children will use the potatoes they have grown to create their own potato chips. For simplicity, we are focusing on the 'hot chip' style of potato chip, rather than 'crisps'.
The intention of this activity is to provide children with knowledge about food production, the timelines and other inputs involved in producing a crop. Ideally the potatoes that the children grow themselves should be used for this activity, however if this cannot occur store-bought potatoes can be substituted.
We suggest that you run this activity as part of a kitchen garden cooking activity.
* Time allocation reflects the time suggested for harvesting, cutting and preparing the chips. Cooking time may be additional depending on availability of oven space and temperature.
Printable activity sheet
Empty frozen potato chip packets
Potatoes/Sweet potatoes from the garden (or store bought, if required)
Pencils and paper
Background research information
Hats, sunscreen and insect repellent
First aid kit and allergy plans
Protective footwear and weather appropriate attire
Kitchen garden cutting and cooking protocols
Additional volunteers or staff support
Potatoes (1 per child)
Potato cutters or child-safe cutting tools
Seasonings, including finely chopped fresh/dried herbs (such as rosemary, thyme, oregano), salt and olive oil
Baking paper
Grey-lead (graphite) pencil.
Oven trays
Oven(s)
Device for taking photos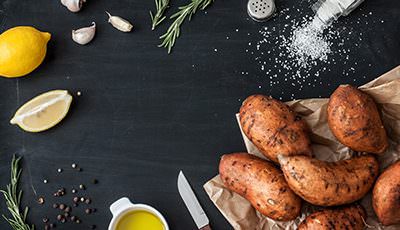 Step 1
Prepare
In an earlier class, harvest the potatoes/sweet potatoes from the garden and wash them. 
Run through your plan with your volunteers or assisting staff.
Print the activity sheet out for the children.
Gather empty frozen chip packets from many different brands and suppliers (you can ask for donations from your community).
Preheat ovens and assemble the seasonings and oil.
Tell the children to imagine that they are going to start their own potato chip company. 
In small groups, ask the children to discuss their favourite style and flavouring of chip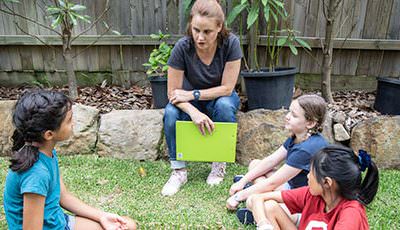 Step 2
Discuss
Ask the children: 'If you were going to cook your own chips, what would you need to know?"
Distribute the empty chip packets and ask the children to see if they can find the ingredient lists and country of origin.  Compare the types of ingredients that are used in commercial hot chips.
As a class, discuss the ingredients for making oven baked potato chips:
Ingredients:
Potatoes
Olive oil for drizzling
Pepper
Salt
Herbs (fresh or dried), including: parsley, thyme, rosemary, others, as preferred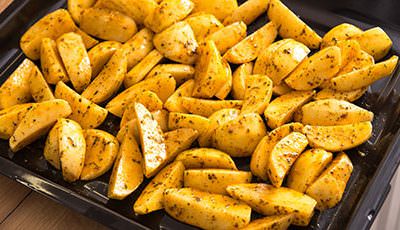 Step 3
Create
Explain the procedure for cooking the potato chips:
STEP 1
Heat oven to its highest setting, ideally 250C/fan 230C/gas 9. Cut each potato into 1cm-wide slices, then into 1cm-thick sticks.
STEP 2
Shake the potatoes out onto a roasting pan, drizzle with oil, ensuring each chip is evenly coated, then season well. Bake for about 15-20 mins, turning the potatoes at least twice, until golden brown and crisp.
Distribute the activity sheet and model how to write the procedural text.
Ask the children to make decisions about the additives they use, for example, will they attempt to make their chip 'healthy' by using less oil and salt, or will they aim for a particular flavour combination? Record this on the activity sheet.
Whilst children are working on the activity sheet, use the volunteers or additional staff to work with small groups of children to prepare and season their potato chips. 
Use a digital recording device to take photographs of the children preparing or cooking their chips, as this will be used in part 3 of this activity sequence.
Write their name on a piece of baking paper with the pencil and put the chips on this, and then in the oven.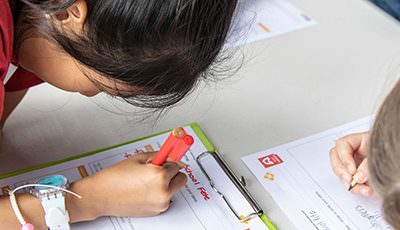 Step 4
Reflect
Ask the children to reflect on the cooking process.
Discuss what worked well and what could be improved for next time.
Reflect on the flavour combinations and ask for suggestions about what could be changed or done differently.
Model how to write a review.
Use the activity sheet to write the review of their product and give the chips a star rating.
Write your recipe as a procedural text.
Conduct an investigation to research how potato chips have grown in popularity over time.
Curriculum and Framework Links
SCIENCE
Year 2: ACSSU030, ACSHE035  
Year 3: ACSSU044, ACSIS054
Year 4: ACSHE062, ACSIS064
Year 5: ACSHE083
Year 6: ACSSU094, ACSHE100
Year 7:  ACSHE120
Year 8:  ACSHE135
HUMANITIES AND SOCIAL SCIENCES
Year 2: ACHASSI042
Year 3: ACHASSI052, ACHASSI059, ACHASSI060
Year 4:  ACHASSI080, ACHASSK088, ACHASSK090
Year 5:  ACHASSI102, ACHASSK120
Year 6: ACHASSI122, ACHASSI130
DESIGN AND TECHNOLOGIES
Year 2: ACTDEK003
Year 3 & 4: ACTDEP017
Year 5 & 6: ACTDEP019
Year 7 & 8: ACTDEK032
HEALTH AND PHYSICAL EDUCATION
Year 2: ACPPS018, ACPPS022, ACPPS023
Year 3 & 4: ACPPS036, ACPPS040, ACPPS041
Year 5 & 6: ACPPS054, ACPPS059
Year 7 & 8:  ACPPS073, ACPPS078
ETHICAL UNDERSTANDING
Exploring values, rights and responsibilities. 
PERSONAL AND SOCIAL CAPABILITY
CURRICULUM CONNECTIONS
CROSS CURRICULUM PRIORITY
MY TIME, OUR PLACE: FRAMEWORK FOR SCHOOL AGE CARE
Outcome 2 and 4
ONLINE RESOURCES
Consult the BBC Good Food Website as a reference for cooking oven-baked chips.
PRINTABLE RESOURCES
Explore the genre of review writing with these resources from Scholastic.
READ
Find out more about the importance of the potato and the Potato Famine in with the author of the 'Horrible Histories' series Terry Deary in his book 'Ireland'.
We value your feedback
When you have finished this learning activity, please tell us what you think with our survey.
Your feedback will help Landcare Australia improve the activities in the Junior Landcare Learning Centre.
Why not try one of our other Junior Landcare learning activities?
Love Letters to the Land
Biodiversity|First Nations Perspectives|Food Production|Waste Management
Creating a food garden: vision
Food Production
Creating a food garden: planting
Food Production
Creating a food garden: installing a no dig garden bed
Food Production