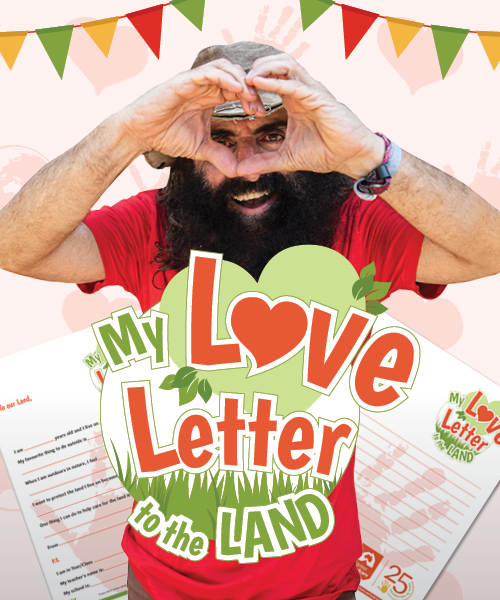 'Love Letters to the Land' with Costa
This year, Junior Landcare is celebrating 25 years of opening children's hearts and hands to landcare.
To help us celebrate, we've teamed up with Junior Landcare ambassador, Costa Georgiadis, for a special letter writing campaign that's calling on kids to share what they love most about the environment – and the steps they're taking to protect it.
"The more you engage with nature, the more you appreciate it; and the more you appreciate it, the more likely you are to want to protect it," shares Costa.
Whether you write your letters as a class, school or youth group; individual, early learning centre or family – we want to hear from YOU!
We also want to help you share your ideas and the actions you're taking to care for the natural environment because we know children and young people have the power to positively influence those around them.
To help get your creative juices flowing, we've created a curriculum-linked learning activity available in the Junior Landcare Learning Centre, as well as special letter templates you are free to download. You can choose from a pre-filled template for younger learners or a blank template for older students.
Click here to read letters from notable figures for some inspiration!
Click here to browse the gallery of Love Letters to the Land we've already received. Entries close October 20, 2023 – so scroll down to see the letters and upload yours today!
Curriculum-linked Letter-writing Activity
Download Love Letter Templates
Share your Love Letters to the Land
Read Letters from our Community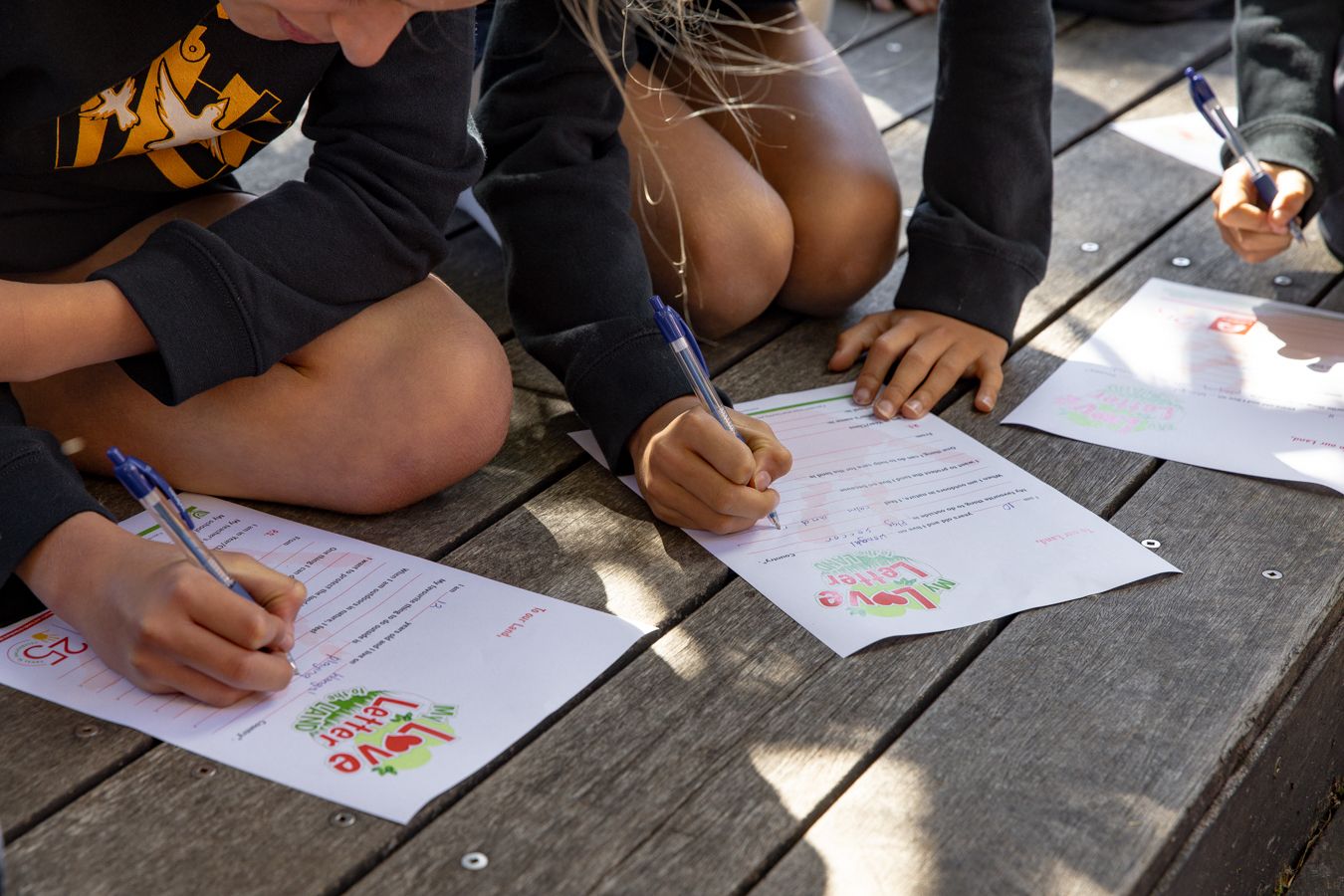 Upload your Letters to WIN
By submitting your letters, you can stand the chance to win a visit from Costa to your school or youth group (T&Cs apply)*. The top 25 letters will also be published on The Land website.