Creating a wildlife habitat: monitoring and care
STORY
After six months, some of the students started to spot creatures in the wildlife habitat they had created. Everyone was so excited. Suyin's teacher decided to organise a presentation event at the school assembly. Each class would take turns to creatively present their project showcasing their learnings, they could make posters or present photos. Each class was also tasked to name the wildlife habitat they had created to help raise awareness within the school and local community.
Suyin could not believe how her small idea had grown. All she wanted to do was protect the native animals in her backyard, and help the children that live in urban environments realise that they too can have native wildlife in their backyard.
Monitoring and care helps provide an understanding of how your garden grows. What does it need to be healthy, to support growth, and be a native habitat?
This learning activity is the final part of a sequence of 5 individual learning activities focused on creating a wildlife habitat. The order of these learning activities are: research, vision, design, planting and monitoring and care.
We encourage our Junior Landcarers to learn more about caring for their wildlife habitat garden by exploring these other learning activities. These include the Understanding weeds sequence: lifecycle and investigation along with Growing healthy plants using natural pesticides.
For children to:
monitor and care for the health of the wildlife garden
monitor the species that are using the wildlife habitat
look at ways they can help create wildlife habitats
enjoy being active and productive outdoors and build their social and teamwork skills
understand the steps involved in creating a wildlife habitat.
Monitoring and care of your wildlife habitat should be done all year round. Monitoring animals is best done during the warmer months, before the hottest part of the day, when there are more of them to see.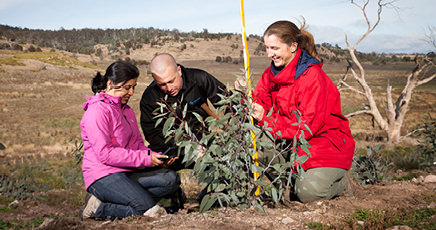 Did you know?
Landcare networks, groups, facilitators and volunteers have been caring for the land and water that sustain us for over 30 years.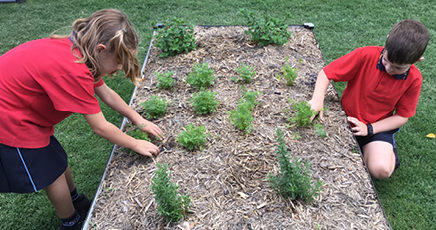 Did you know?
Landcare includes Junior Landcare groups and schools, youth groups, community groups and volunteers, Traditional land owners, farmers and landowners.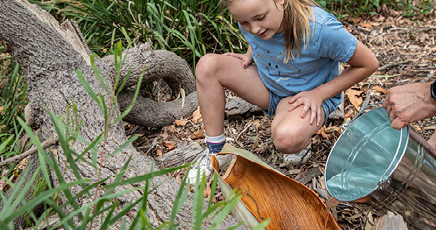 Did you know?
Research indicates that people involved in an outdoor activity to help their local environment are happier and healthier.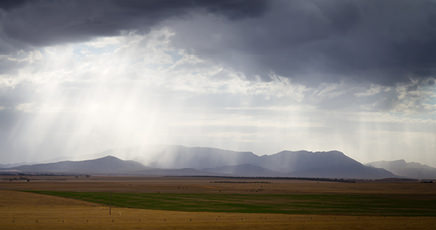 Did you know?
Rain helps sustain life and provides water to our plants to help them grow.
We value your feedback
When you have finished this learning activity, please tell us what you think with our survey.
Your feedback will help Landcare Australia improve the activities in the Junior Landcare Learning Centre.
Share your Junior Landcare photos with us!
Please submit your Junior Landcare photos using this form.
Why not try one of our other Junior Landcare learning activities?
Building a nest box
Biodiversity
Understanding weeds: life cycle
Biodiversity
Understanding weeds: investigation
Biodiversity
Creating a wildlife habitat: research
Biodiversity