Young People Restoring Threatened Ecosystems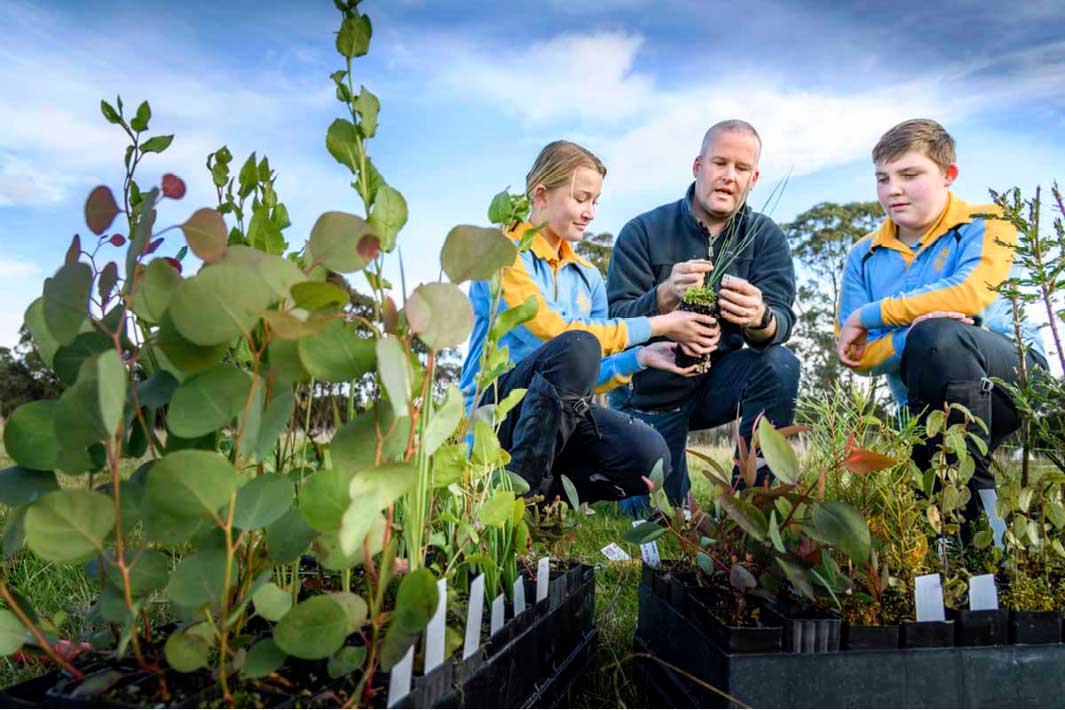 Grant Name: 2021 Victorian Junior Landcare and Biodiversity Grants
School: Gippsland Lakes Complete Health Children's Centre
Grant Sponsor: Department of Energy, Environment and Climate Action
Project Overview:
Bacchus Marsh Grammar was successful in applying for a 2021 Victorian Junior Landcare and Biodiversity Grant of $4,500 to provide students with an opportunity to participate in biodiversity focused hands-on projects and environmental learning activities. The school's Staughton Vale Campus is on 80 hectares and backs onto the Brisbane Ranges National Park. To further extend the nature corridor for native flora and fauna between the National Park and their campus, Bacchus Marsh Grammar set about creating and restoring habitat and revegetating farmland cleared for grazing, with a mix of local indigenous plants.
Not only will this nature corridor create a cool refuge of vegetated areas for native wildlife in an increasingly hot and dry climate, the revegetation will also protect otherwise cleared land from erosion during more frequent and intense rain storm events.
Educational Outcomes:
Thanks to practical on-ground experience of undertaking revegetation work and interaction with Landcare, the Environmental Science students in Years 9 and 10 learnt more about the important role biodiversity plays in supporting healthy ecosystems.
Students in other years also had the opportunity for hands-on learning by getting involved in the planting of indigenous plants. The curriculums for different year levels focused on increasing their awareness and value of biodiversity, healthy ecosystems, and the importance of habitat restoration and monitoring the effectiveness of the school's nature corridor.
By establishing three study plots within the revegetation site, many students will be able to carry out ongoing monitoring of the nature corridor, and plan future revegetation work in future years.
Environmental Outcomes:
Through the project 500 indigenous plants were planted, with students especially proud of the hundreds of tree guards installed to protect these plants.
The project has been supported by Roger MacRaild, Moorabool Landcare Network's Landcare Facilitator, who worked with students during the planning and planting phase to ensure a good survival rate of the indigenous plant species that were planted.
Conclusion:
By participating in the project, students have not only learnt more about the importance of habitat restoration, they have also discovered the broader benefits of indigenous vegetation when it comes to climate change. This has positioned them well to raise awareness about climate change within their families, among friends and in community settings.
"I feel good that we are creating more habitat for the brush tailed phascogale and are also helping to offset carbon emissions," shared one of the school's Environmental Science students.