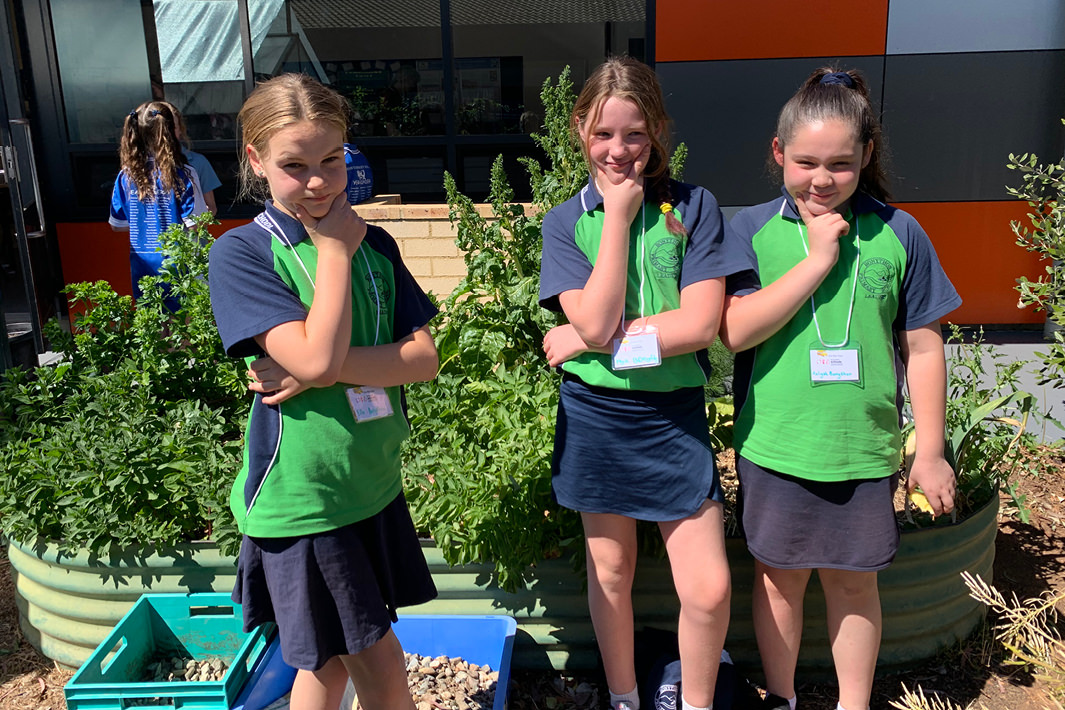 School: Bonython Primary School
Grant Sponsor: Woolworths
Project Overview: 
In the ACT, a group of primary school children led their school's efforts to declare war on waste. 
Bonython Primary School looked closely at its waste management systems. This research showed a clear need to reduce food waste and establish the sustainability practices of reduce, reuse and recycle throughout the school. 
Supported by a Woolworths Junior Landcare Grant, Bonython's student Sustainability Leadership Group led the charge to increase the school's food waste recycling capacity and successfully diverted waste from landfill.
360 students were involved in learning about sustainability, recycling and waste reduction. Put in action, this included more recycling bins in each classroom and a larger composting system. 
Environmental and Educational Outcomes 
The War on Waste at Bonython Primary School successfully reduced their waste going to landfill by 50 percent. 
They achieved this by looking at what materials could be reduced, reused and recycled. Each classroom received five bins. These dealt with organic waste, mixed recycling, paper and cardboard, landfill and soft plastics. Their composting capacity was increased. The school also established a container deposit scheme bin. The scheme has so far raised $200 towards further sustainability projects.
The school's Sustainability Leadership Group participated in sustainability education outings – which were their favourite parts of the project. The students visited a recycling hub to learn about what can be recycled, and at a hotel saw first-hand how businesses can promote sustainability.
The school joined others across the Territory to partner with ACTSmart. This program helps schools to improve their sustainability. Bonython Public School was asked to present at their sustainability conference and featured on the ACTSmart bus tour. These activities gave the school a chance to share their experiences with other schools.
Conclusion
The children showed care and respect in formulating their plans to declare war on waste. They engaged thoughtfully with their project to improve the environment around them. 
Bonython's Sustainability Leadership Group will now be thinking and planning for the future of their War on Waste project. They already have plans to introduce chickens and a worm farm to build their capacity to deal with organic waste.
As a collective, the school has built up capacity in its students, teachers and wider community to think and act more sustainably – now and into the future.
"We all have a responsibility to work towards a sustainable future. This project has helped students and educators to reflect on their choices and has enabled our Sustainability Leadership Group to see the impact of their work." Teacher, Bonython Primary School.