The Kids Garden: designed by kids for kids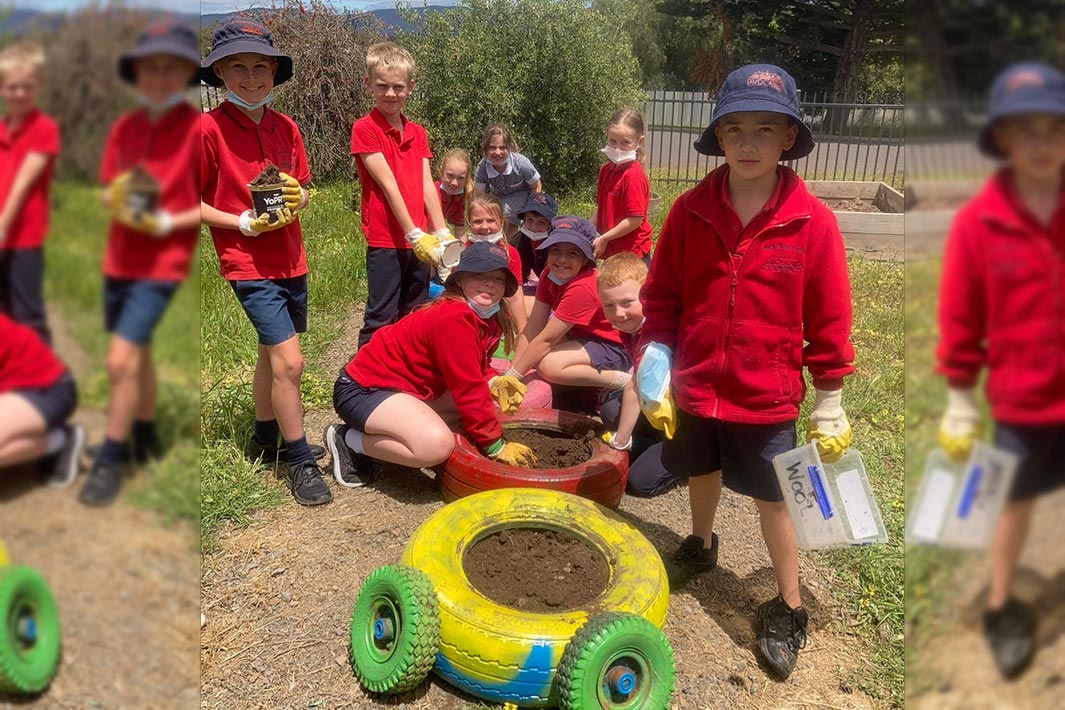 Grant Name: 2022 Woolworths Junior Landcare Grants
School: Avoca Primary School
Grant Sponsor: Woolworths
Project Overview
Avoca Primary School's 'Kids Garden: designed by kids for kids' project set out to establish a new garden in the school grounds where children could not only learn how to grow plants and food and create animal habitats, but also learn more about themselves.
Designed to create a "well-being place for all", the students have been able to see a difference not only in their environment, but also in themselves, with the project instilling a sense of achievement and connecting them to others in the school and the broader community.
Educational Outcomes
The 'Kids Garden: designed by kids for kids' project brought about a number of biological learning outcomes for the children, from learning about the life cycle of insects and their importance to the world, to the importance of soil quality and how to improve it. The students also learnt more about water conservation; how to grow food from seed and how to inhibit weed growth.
Creating a garden from scratch also provided a number of social and emotional wellbeing benefits, with the children able to share word of their achievements via the school newsletter and displays in the local library.
As part of the project, the Grade 1/2s and 3/4s meet once a week for a 2-hour working bee, which has helped to create a wonderful social environment and grow team-building skills among the students.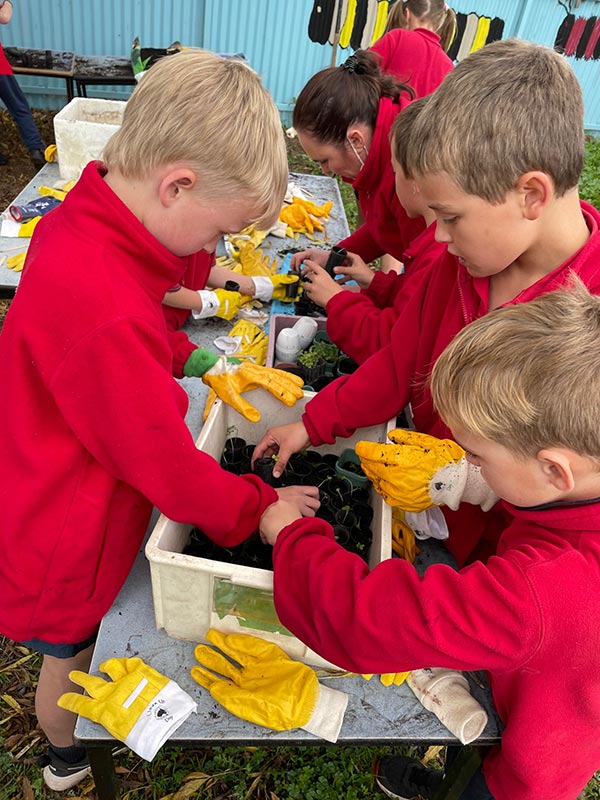 Environmental Outcomes
Through the project, a total of160 veggie plants; 60 herbs and flowering plants; 60 native trees and plants and two trees have been added to the school grounds.
Making a butterfly garden to encourage even more butterflies to visit the school, and planting a native shrub garden to attract local bird life and insects, especially bees, was a project highlight for many of the students.
Conclusion
Thanks to their Woolworths Junior Landcare Grant, over 40 children were able to get hands-on with the natural environment at Avoca Primary School.
"The children feel empowered and see the purpose... They want to continue this project. We feel like the community is behind us. We want to do more," shared the school.