Sustainable food practices for a sustainable future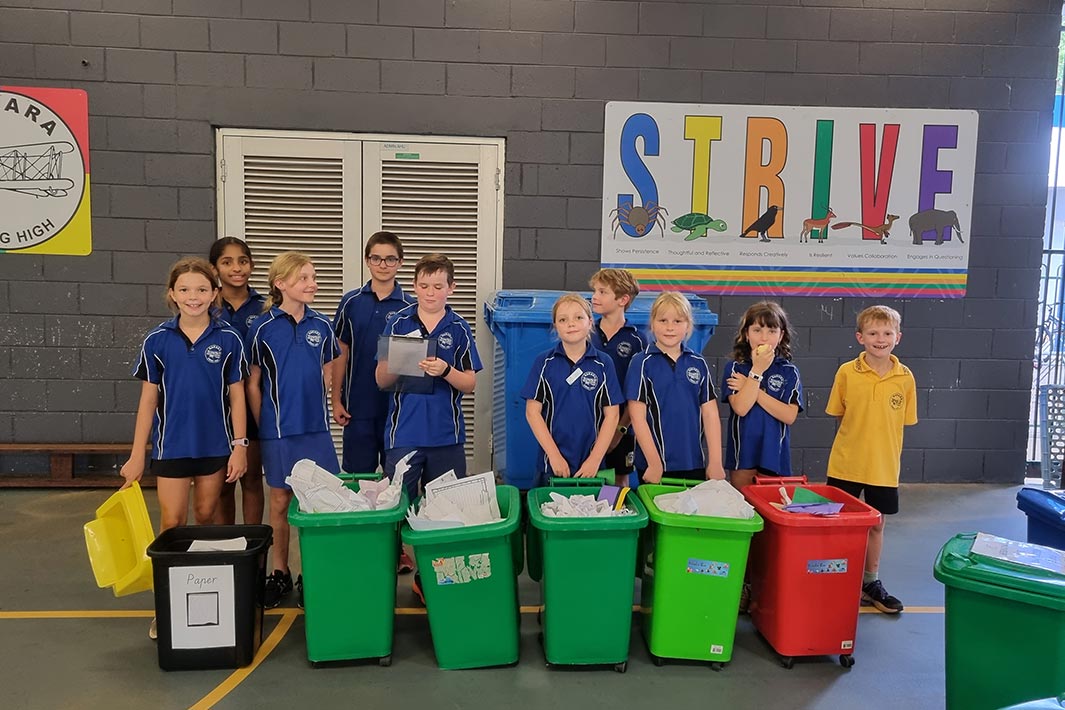 Grant Name: 2022 Woolworths Junior Landcare Grants
School: Nakara Primary School
Grant Sponsor: Woolworths
Project Overview
Funded by a Woolworths Junior Landcare Grant, this fantastic project at Nakara Primary School in the Northern Territory focused on creating awareness of sustainable food practices, from seed to plate.
The Eco Warriors project also set about reducing the amount of waste going to landfill through its composting project. The compost provided wonderful fertiliser for the school's garden beds, thereby creating a sustainable food cycle for production and consumption.
Educational Outcomes
Students were involved in every step of the project. They helped with preparing the garden beds, planting the produce, caring for it (by weeding and watering) and then harvesting it for sale at special events, as well as providing the school canteen with nutritious and healthy food options. They even helped with cooking some of the produce – and eating it too!
This project also helped to build students' organisational and thinking skills, including how to put ideas into action, particularly when it comes to creating sustainable futures.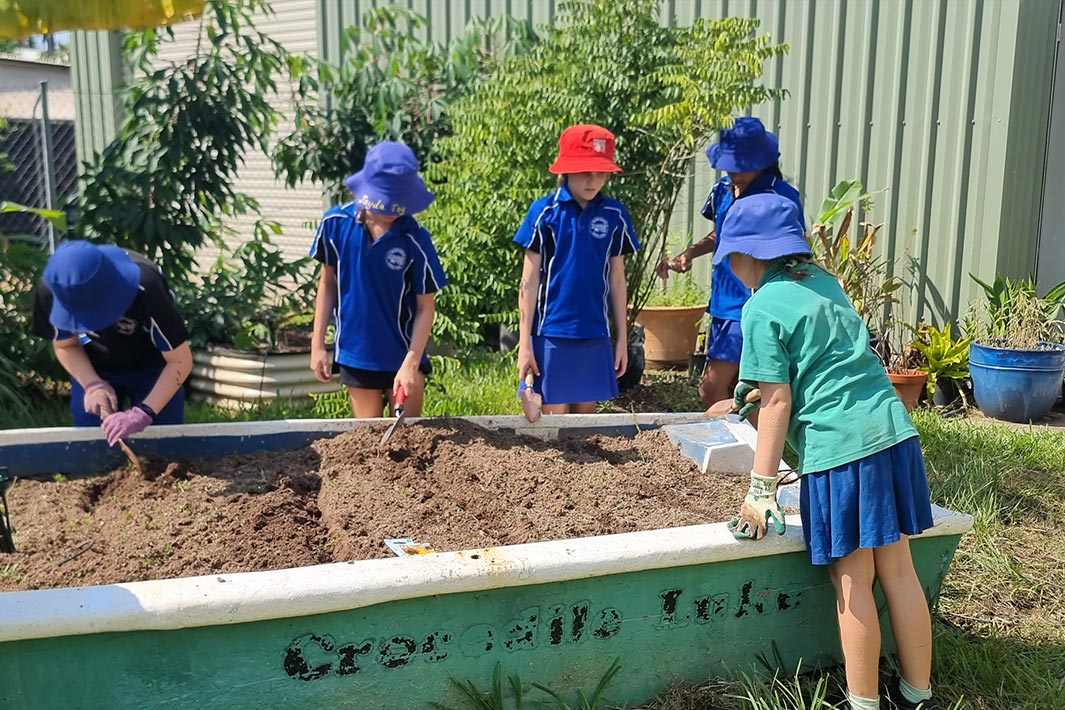 Environmental Outcomes
The school found that composting really helped to reduce the amount of waste that was going to landfill and provided a natural fertiliser for the school's garden, teaching the students about circular sustainability. Conducting waste audits and finding ways to reduce the amount of waste going to the landfill proved very popular among the students, as did feeding the worms and collecting them for the school's worm garden, with 18 worm farms and compost bins set up at the school.
In addition to recycling organic and plastic waste, an unexpected outcome of the project was an awareness of fashion waste, which saw students coming up with ways to reduce through a day of action.
Conclusion
In addition to creating a cleaner and greener school, the project has also created a pathway to engaging the school's "wider school community which creates a better community".
The students particularly enjoyed harvesting the sweet potato grown, and preparing and cooking sweet potato chips for the Eco Warriors.