St Barb's Science Club Veggie Garden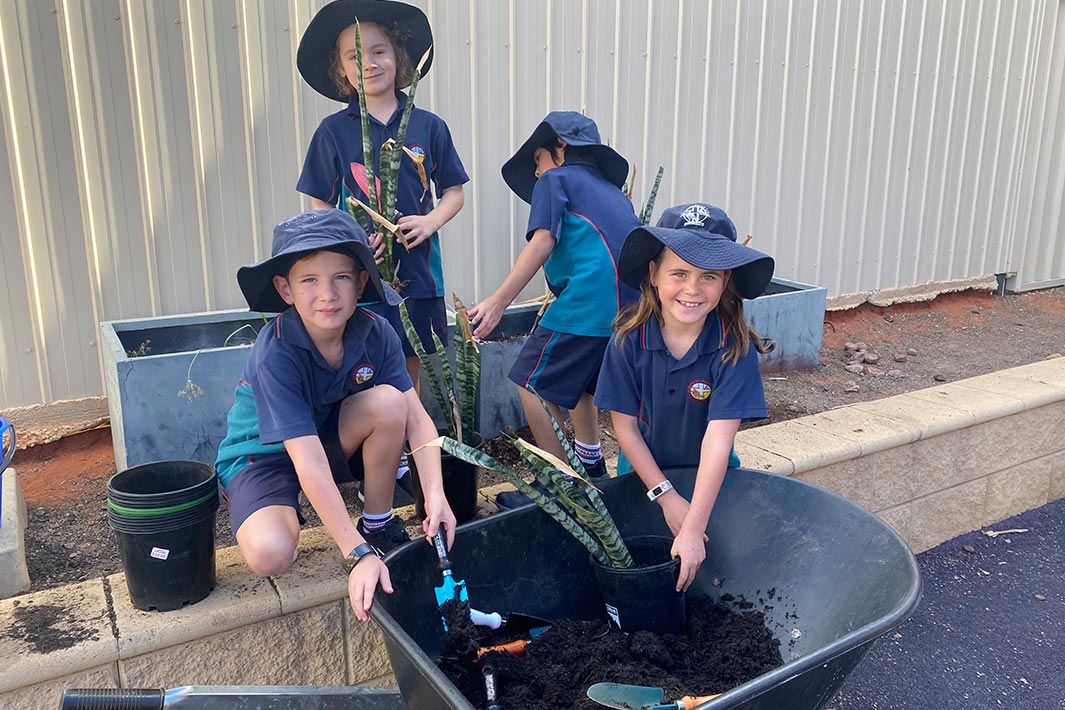 Grant Name: 2022 Woolworths Junior Landcare Grants
School: St Barbara's Parish School
Grant Sponsor: Woolworths
Project Overview
Students at St Barbara's Parish School got hard to work planting a Science Club Veggie Garden to find out what vegetables would grow in their dry, desert location of Roxby Downs.
From planting the veggies to maintaining the garden and checking on plant growth, students were involved in all stages of the project, and did their utmost to ensure their plants survived and grew.
Students were encouraged to share their findings with their families, explaining why certain vegetables do and don't grow in the area, and how they could do something similar at home.
Educational Outcomes
Given that it rains so lightly in Roxby Downs, and there is limited space amongst all the red sand, students researched what might and might not grow in these harsh conditions. The Science Club also looked very intensely into the impact of rainfall on plant growth.
While seeds failed to grow, the students had better luck planting seedlings – allowing them to asses where they had gone wrong and feeling a great sense of accomplishment when they witnessed their veggies take root and grow.
Environmental Outcomes
Through the project, the school improved the quality of soil in the school's garden beds, which will be available for students in the future to use for ongoing planting projects. Students were also able to better appreciate the conditions needed for growing produce and importance of the sustainable use of water.
"The veggie garden project helped me understand how precious water is in Roxby Downs, but that we can still use it to grow our own food," shared Caleb, a Year 4 student at the school.
Conclusion
Thanks to amazing efforts, students were able to harvest their own vegetables and loved digging up the carrots and spring onion hidden under the ground, as if they were buried treasure.