Seed collection and growth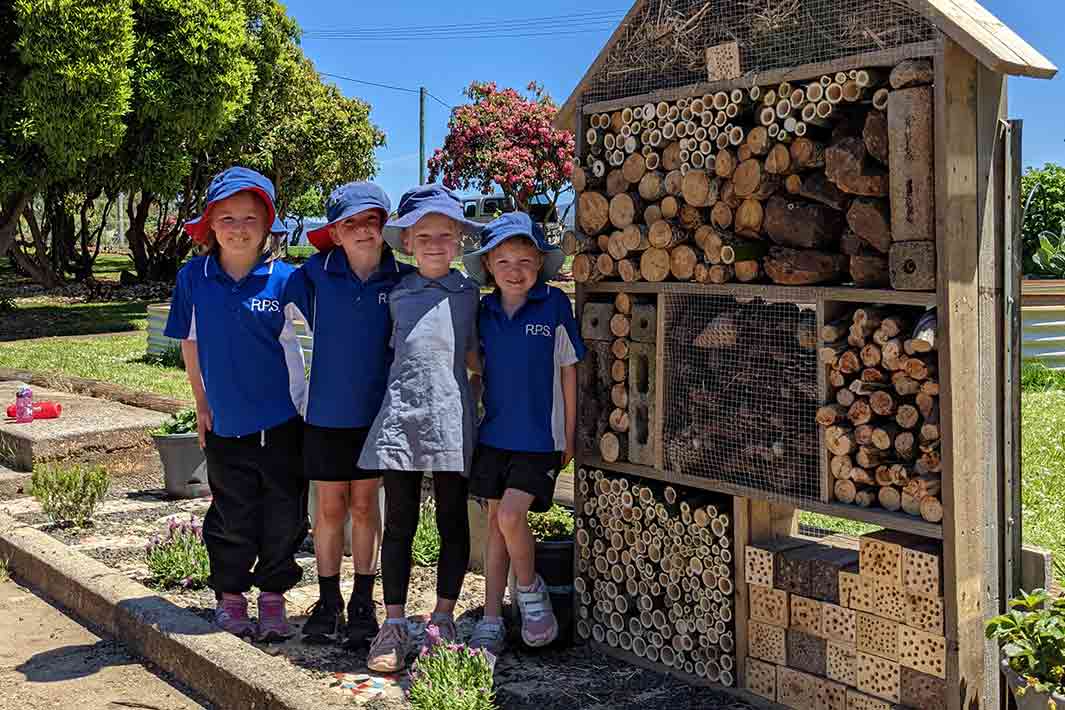 Grant Name: 2021 Woolworths Junior Landcare Grants
School: Ringarooma Primary School
Grant Sponsor: Woolworths
Project Overview:
88 students from Ringarooma Primary School in Tasmania were involved in this fantastic project focused on improving the school garden and waste management initiatives. Funded by a Woolworths Junior Landcare Grant, the project included learning about seed collection, the growth and development of food plants, as well as sustainable waste management practices.
Working alongside community member, students redeveloped and rebuilt the school's existing greenhouse, then collected and grew seeds and seedlings on newly purchased shelves, and planted them in existing garden beds.
The students really enjoyed using tools to attach the laser light to the greenhouse and the planting of seeds and succulents.
They also loved building and designing two bug hotels and planting a variety of bee friendly plants. They continued this work in the classroom by making their own bug hotels for home.
Environmental Outcomes:
The biodiversity of the school's outdoor area will be enhanced as a result of the increased habitat provided by plants as well as the two bug hotels.
Educational Outcomes:
The children learnt about reducing food waste, while understanding the composting process of food to reuse in garden beds to enhance growth of plants. They also learnt about enhancing the garden environment with bee friendly plants and bug hotel to allow the pollination process to take place.
Children have learnt strategies to promote health and safety and wellbeing by understanding where food comes and trying a variety of different foods.
Conclusion:
The students involved in the project came away with an increased awareness of sustainability issues, and hands on skills that can be used in their homes and communities to help enhance garden habitats and improve biodiversity.