Recycling in the Early Years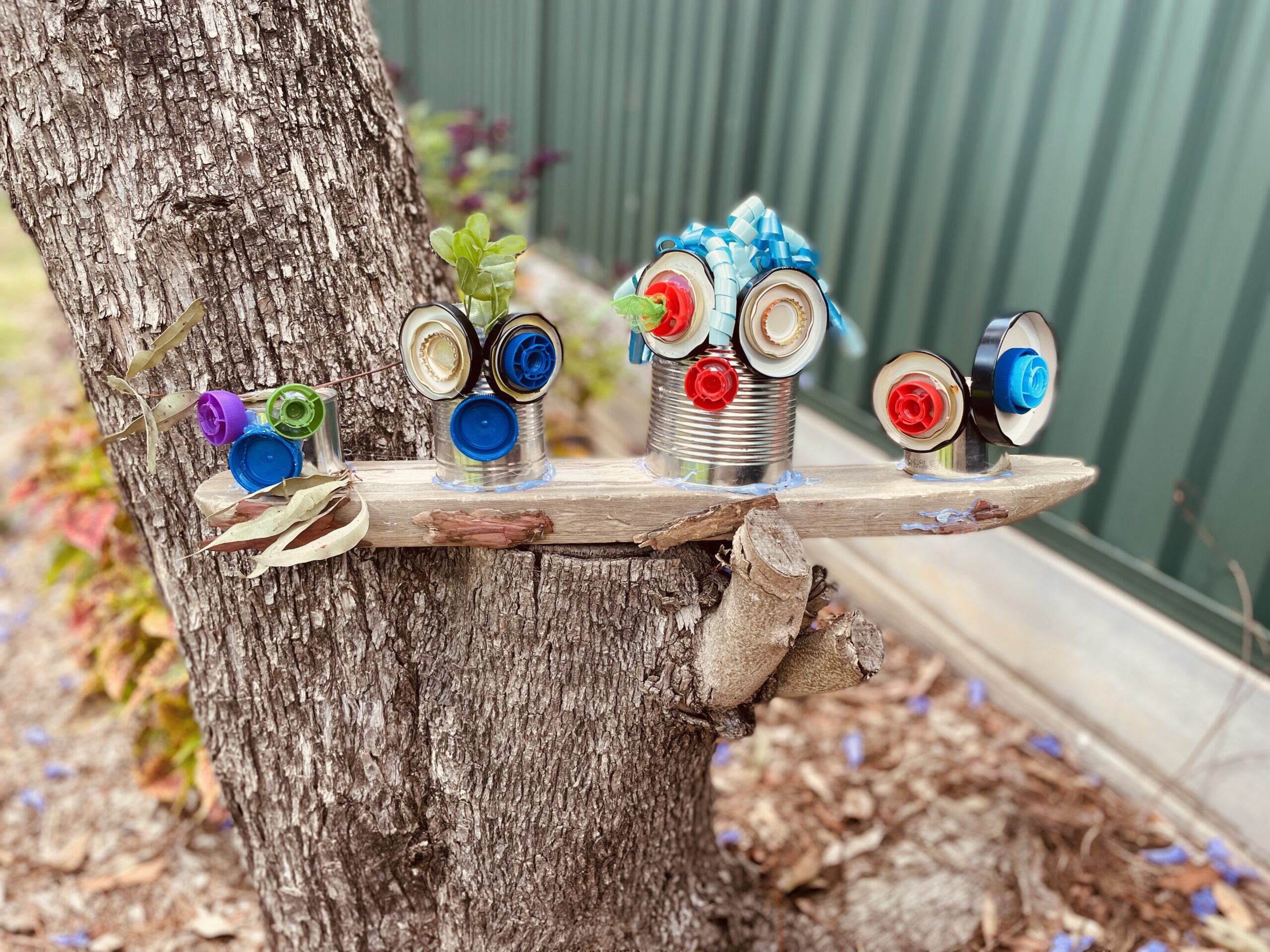 Grant Name: 2022 Woolworths Junior Landcare Grants
School: Green Leaves Albany Creek Early Learning Centre
Grant Sponsor: Woolworths
Project Overview
Using their 2022 Woolworths Junior Landcare Grant, Green Leaves Albany Creek set about involving families and children in a recycling project to construct items they could place in the local community garden. The children were encouraged to locate and bring in items for recycling from their homes and within the Kindy environment, which they could then re-purpose together with their educators into new items to gift to the community for all to enjoy.
Educational Outcomes
The Kindy children reported that they loved discovering all the different ways that they could reuse items from home for another purpose. In addition to helping select items from the centre's purpose-built bins to turn into an assortment of animals for the community garden, the children were also involved in painting the formula tins and selecting where to place the animals.
Environmental Outcomes
Through this hands-on recycling project, the children at Green Leaves Albany Creek were able to grow their knowledge and understanding of their potential impact on the environment and how recycling items can be created into "beautiful magic". 
Conclusion
Collaborating to build animals out of the materials they collected proved to be a real highlight for the children, who also loved seeing their animals placed in the garden and showing them off to their families. This project also provided the early learning centre with the opportunity to reach out to the local community garden and extend their sustainability project into the garden, strengthening their relationship for future endeavours.
"This project provided us a platform for all educators, families, and children to come together to make a change for our planet through recycling," shared the early learning centre based in Queensland.