Recycling for sustainability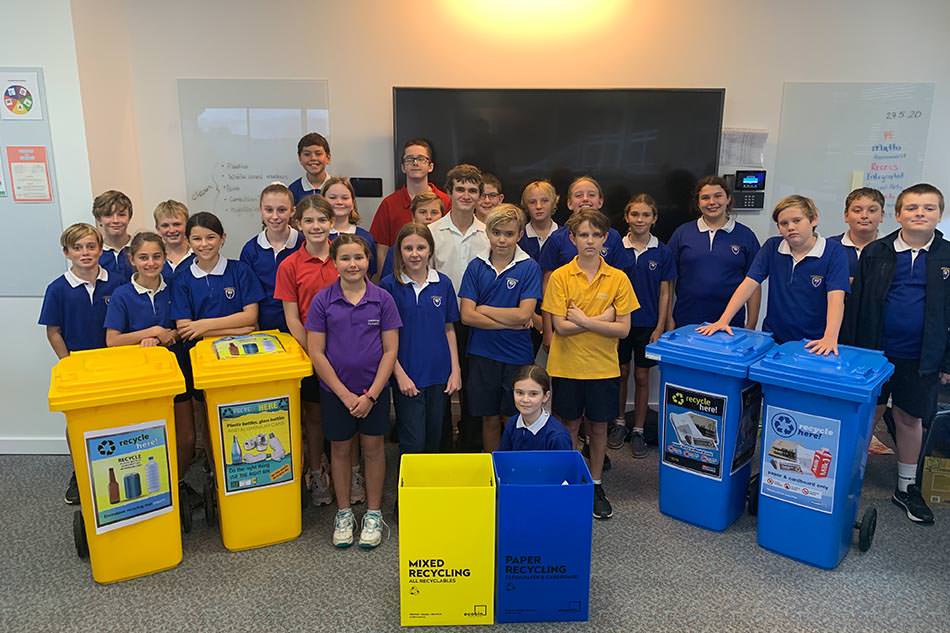 Grant Name: 2019 Woolworths Junior Landcare Grants
School: Lindisfarne Anglican Grammar School (NSW)
Grant Sponsor: Woolworths
Project Overview:
Lindisfarne Anglican Grammar School wanted to make changes to recycle and improve waste management practices at the school to help reduce waste going to landfill. They were successful with their application for a Woolworths Junior Landcare Grant to enable them to implement their ambitious project.
Environmental Outcomes:
Now, that students are collecting organic waste produced by the school, they are able to divert it away from landfill and use it productively and sustainably. The organic waste is being used to feed the school's multiple worm farms that are creating nutrient rich, organic soil. As the soil builds up within the composting systems it will be used to naturally improve the soil quality in the vegetable garden beds as well as other gardens around the school. The worm juice is collected from one of these systems and used as a natural fertiliser to existing garden beds.
Each of the eight classes has 'Waste Warriors' who are responsible for collecting the recycled classroom waste. Another group of keen students are responsible for collecting the organic waste and feeding the worms in the worm farms and the chickens in the school Community Garden. Posters around the school as well as classroom teachers are constantly reinforcing the importance of waste management, recycling and sustainability.
Educational Outcomes:
Students were involved in a waste audit to identify and classify the type of waste produced by the school. They separated waste into organics, plastics, glass and paper/cardboard which they weighed and then recorded the data. With this data, students were able to calculate the amount of waste in each category produced in a five- day school week, a school term and a school year.
During lessons, the students discovered where this waste was going - primarily to landfill. They enjoyed coming up with ways of changing practises and make a difference. When the recycling bins arrived, students particularly enjoyed creating posters to identify what could go into the bins.
Conclusion:
This project helped students develop a deep understanding of the importance of recycling for sustainability. They have learnt that recycling reduces the size of landfill and helps to minimise pollution. Students were shocked to discover how much organic waste is produced by the school and how a few simple changes in behaviour can have a significant impact on the environment.
"Here at Lindisfarne we are constantly looking at ways of becoming a more sustainable school. The Woolworths Junior Landcare Grant has been of great assistance to us. This grant has allowed us to purchase specific recycling bins for our Year 5 and 6 classrooms and outdoor areas. These recycling bins, supported by education from the teachers has put waste management and recycling into the minds of the students who are now actively taking part in reducing the amount of waste that goes to landfill at Lindisfarne," said Patrick Brabant, Sustainability Prefect, Lindisfarne Anglican Grammar School.