Ocean Grove waste reduction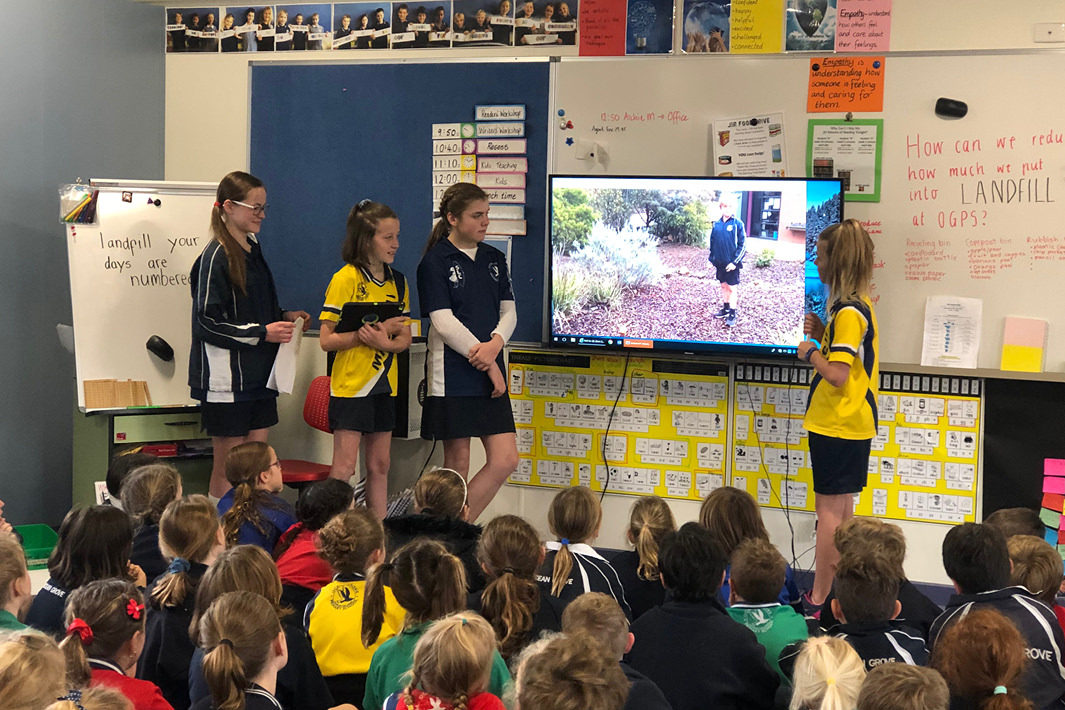 School: Ocean Grove Primary School
Grant Sponsor: Woolworths
Project Overview: 
Ocean Grove Primary School in Victoria set out to reduce their waste with help from a Woolworths Junior Landcare Grant. Their two main aims were to expand an existing composting project, and implement plastics recycling. Years 4 and 6 students were instrumental in establishing this school-wide focus, following their investigations into the impact waste has on our environment.
Environmental and Educational Outcomes 
The Ocean Grove Public School waste reduction project involved 650 students in successfully reducing the amount of waste the school sent to landfill. Compost bins were established around the school, which are emptied into the garden compost bin. This is helping create more nutrient dense soil, to the benefit of their kitchen garden.
The project also sparked discussions about sustainability throughout the school, across the taught curriculum and into family homes. Students became passionate about what they identified to be a global issue and began constantly looking for new ways to reduce their negative impacts on the environment. Littering in the yard will be the next target of the project. The school is investigating ways to educate children about which bins to use and how to make the bins more accessible.
Conclusion
The students are driving even more sustainability initiatives at school. Their ideas also started making their way into homes, with parents becoming more involved through a parent sustainability group. This, and a planned staff sustainability team, will help manage the growing scale of the project and maintain the waste reduction systems the school has put in place.