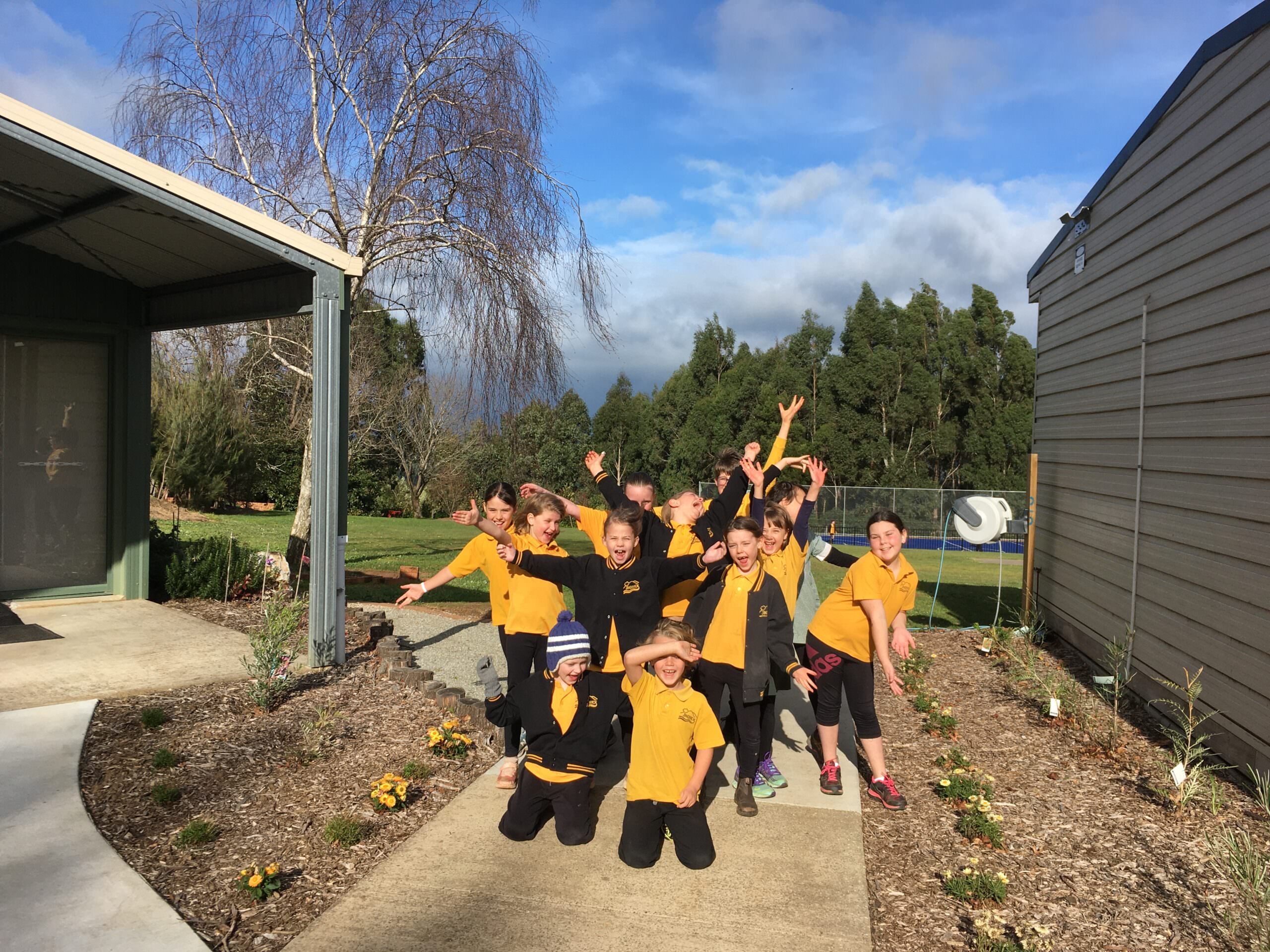 Grant Name: 2019 Woolworths Junior Landcare Grants
School: Jindivick Primary School
Grant Sponsor: Woolworths
Project Overview
Having constructed a vegetable and herb garden, Jindivick Primary School in Victoria decided to utilise the adjoining areas as a native bee garden. They wanted to provide a specialised food source using native plants to attract and increase the native bee population.
The school was successful with their application in late 2019 for a Woolworths Junior Landcare Grant that provided funding for specially selected native plants and flowers and other materials needed to create their native bee garden.
Environmental Outcomes
The native bee garden resulted in an increase in the biodiversity of the school's plants.
The native plants enhance the area aesthetically, but more importantly, they provide a new food source for the native bees, as well as attracting other native insects and native birds.
As the larger plants grow into trees and their shapes are developed, they will be allowed to intertwine to provide nesting areas as part of an overall enhanced native insect and bird habitat.
The students love digging whenever they can, so the actual planting part was the most popular. A highlight was finding and rescuing worms as they dug!
Once back at school, after the COVID-19 closure, the children keenly gathered around the garden to look for native bees. They were thrilled to see several Hover Flies and, using a local species guide, identify a Leafcutter bee.
Educational Outcomes
As part of the research conducted whilst planning the native bee garden, the students investigated the local flora, fauna, birds and insects that are native to the area.
They learned about a local indigenous frog and how to establish and maintain an environment to support it. This brought about a cleaning of the creek in the school's sensory garden area and studying the animals and plants living in it.
The students made connections between how their actions at school help the broader community and environment. They have transferred some of their learnings to sustainable actions at home, e.g., responsible water use, reducing waste, recycling household containers and composting kitchen scraps.
Conclusion
The teacher who coordinated the project says, "The students, parents and teachers have created a habitat that is both student and bee-friendly.
"The project was a fantastic way to have the students directly involved and responsible for the construction of a highly visible and tangible resource in their school.   The level of engagement was very high as they essentially planned and helped to create the garden themselves."
Grade 4 student, commented, "The whole area looks so pretty now and the bees will love those flowers."