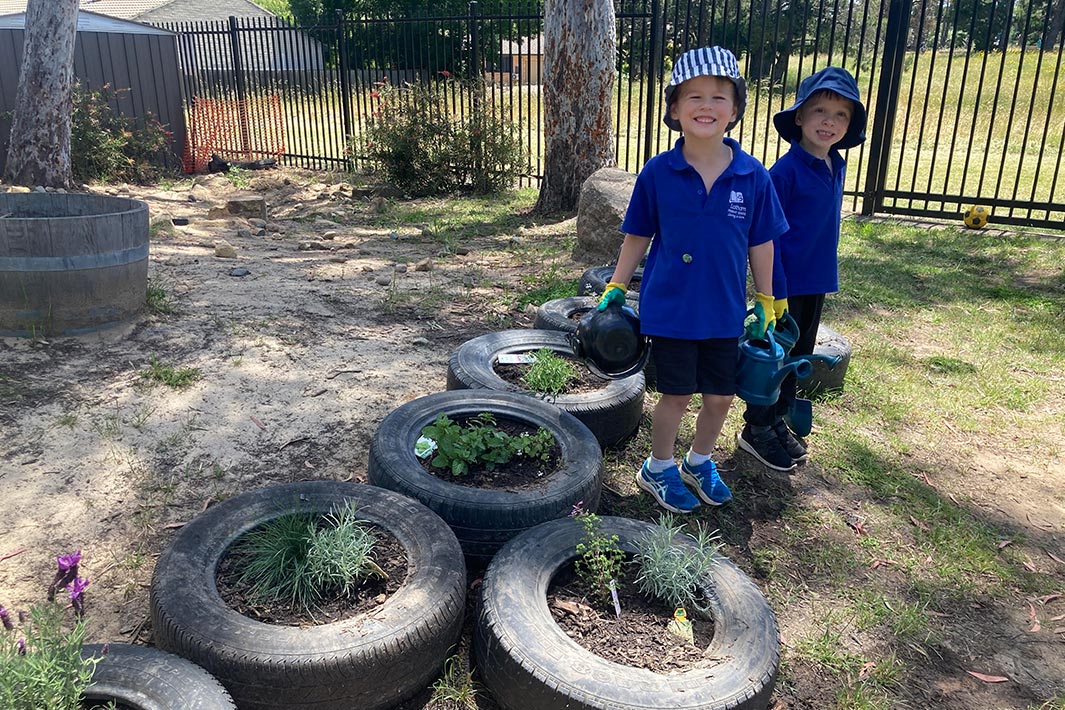 Grant Name: 2022 Woolworths Junior Landcare Grants
School: Latham Pre-School
Grant Sponsor: Woolworths
Project Overview
Latham Pre-School's Garden project set about establishing two garden types – seasonal vegetables and native/bush tucker – so that students can learn about where their food comes from and develop knowledge about Indigenous plants and food practices.
Supported by their Woolworths Junior Landcare Grant, this exciting project has allowed the children to get their hands dirty by filling the beds with soil and planting veggies and native plants on their own. Since the garden beds have been established, the children have been diligently caring for the plants, watering them daily and feeding their worms.
Educational Outcomes
The children's social skills were challenged as they had to take turns using the tools, planting seeds, watering etc. Their physical development was also extended using spades, balance wheelbarrows and other gardening equipment.
The project has also provided a fun way to engage the students in Biological Sciences by getting them to think about how plants grow and their place in the wider ecosystem.
Once the vegetables are ready to harvest, this will provide informal opportunities to practice numeracy skills by counting the number of vegetables picked. The produce will also provide opportunities for the children to try new and prepare healthy foods.
Environmental Outcomes
In total, 30 vegetable plants and four native plants were planted through Latham Pre-School's Garden. The preschool also installed a worm farm as part of the project.
With the garden infrastructure now in place, the preschool is aiming to add even more bush tucker and native plants to gardens in the years ahead, to not only learn more about indigenous food sources but to also attract native wildlife to the school.
Conclusion
From playing in the mountain of dirt before it was moved into the garden beds to caring for their plants and waiting for them to bloom, Latham Pre-School's Garden has been a hit among students and parents alike.
"As a working mum and due to Covid restrictions I haven't had many occasions to meet many other preschool parents," said Katherine Power, a parent at Latham Pre-School. "This project gave me an opportunity to feel part of the preschool community. It was so much fun seeing the kids getting dirty and take ownership of the garden."