Sensory garden engages all senses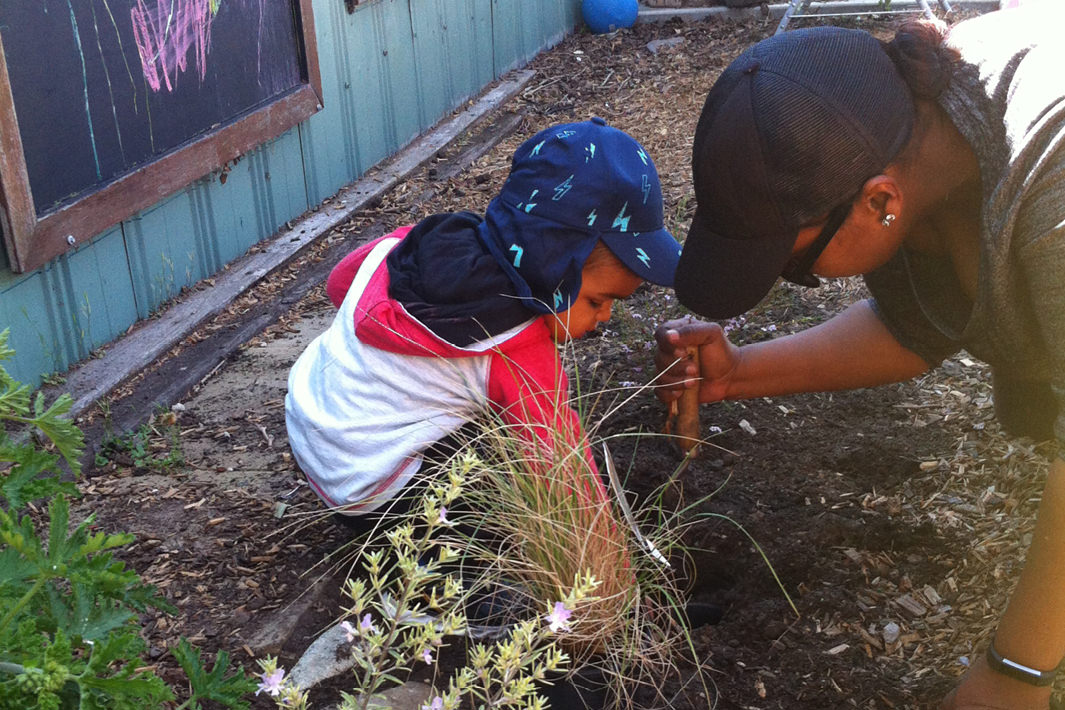 Thornbury Kindy in Victoria wanted to provide its children with an inviting sensory space to play and create sound together outdoors, and to encourage more active engagement with natural elements of the garden for a sensory experience.
The Kindy's Wominjeka Sensory Music Garden was made a reality throughout a Junior Landcare Grant funded by Momentum Energy.
The local native plant species selected reflect our strong connection to local Indigenous culture (through incursions), and the Bush Kinder's natural setting. The Garden incorporates a music-wall and careful selection of local and drought tolerant plant species to promote scent, sound, colour and touch that require minimal watering and care.
The improved landscaping has increased opportunities for insects to nest, forage and rest in the plants. This planting has coincided with native planting of the front part of kinder to provide much needed habitat for small birds, insects etc.
A native bee hotel incursion is also planned as a result of the positive engagement through the improved native landscaping of this grant. Digging out rotten logs for exploring wood borer holes has connected children to their natural environment and insects' habitats.
Eating lunch by the chimes and sensory garden has been a positive platform for teachers to engage children to discuss composting, worms, insects, plant cycles and observations in a calm and grounded environment. Using the cushions outside has enabled quiet zones as well as interactive zones with playing musical instruments together.  The pre-schoolers are discovering guided and free sensory explorations of smells, colour, touch and sounds throughout the garden.
The children gained lifelong skills of responsibility and care for living things through tending of plants and the biodiversity of insects it attracts. Kinder groups have the responsibility for filling watering cans and watering plants.
Angela Storer, Director Thornbury Kindergarten said, "Our successful grant enabled us to fulfil our intention to soften our outdoor learning space and create a space to engage all the children's senses. Our garden beds are now filled with plants for children to touch, smell, see beautiful flowers, notice foliage, nibble an herb and hear the sounds of the wind chime.
"Our quiet space enables children to relax on the outdoor cushions and take some time to rebalance and recharge from a busy kinder session. As teachers and educators, we are able to provide for children's need for rest and relaxation and we view this as equal importance to all other areas of child development."