Seeing nature through a new lens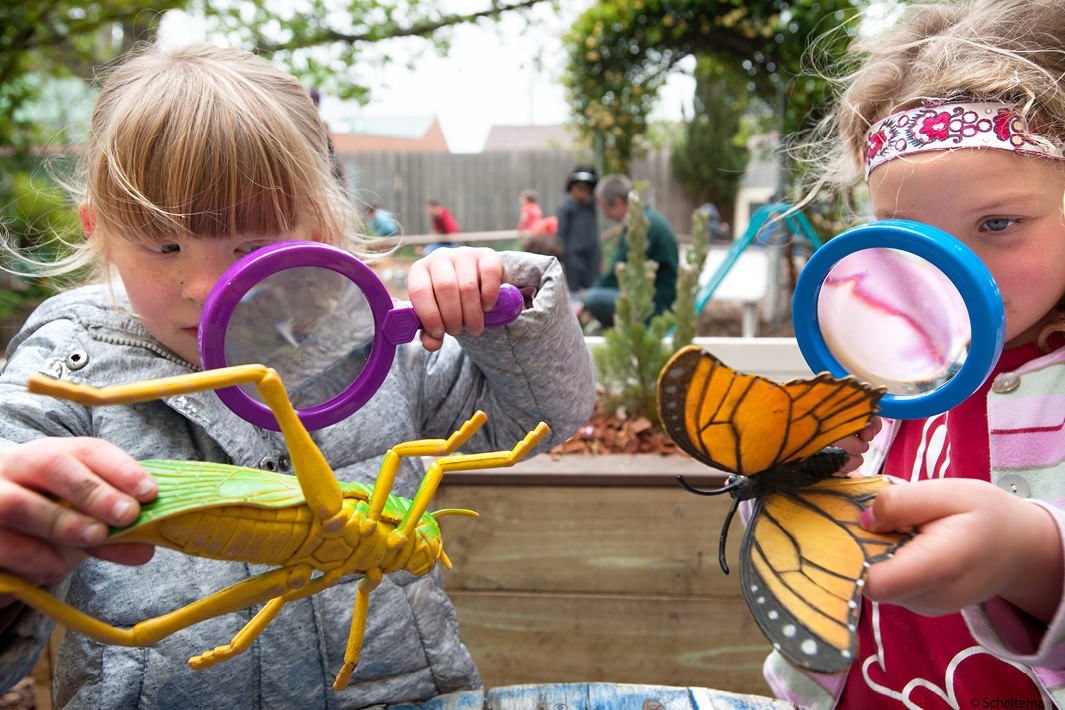 School: Lady Brooks Kindergarten
Positioned within a beautiful, natural outdoor environment in Kyneton, Victoria, two-room Lady Brooks Kindergarten caters for pre-kindergarten and 4-5 year-old children with a play-based curriculum.
In 2017 a Momentum Energy Powerful Youth Projects grant was secured to help the kindergarten with a project to create a quiet space for children in the outdoor area as well as an observation area to help them learn about the natural environment through seeing. Climatic measuring tools, including a rain gauge, thermometer, wind spinners and an optical prism, were set up, with an observation table containing giant magnifying glasses! Complementing this observation and reflection area, Indigenous grasses and plants donated by Parks Victoria were planted, providing habitat for animals and insects.
With a philosophy that promotes the value of play, the new outdoor classroom provides an ideal space for cooperative play. It will also enable the children to learn about the world through their senses and create a safe, developmentally appropriate place to grow, learn and discover.
The garden was set up so the children could take ownership by watering the plants during term-time, with an irrigation system to take over during school holidays. 130 students and five volunteers got stuck into the project, with Parks Victoria staff lending a hand during the planting day working bee.
Josephine Naughton, President of the Lady Brooks Parents Committee was delighted with the results.
"This project provides a quiet outdoor space for observation and contemplation. Kinder yards can be very noisy and busy, but through design we have created a separate outdoor classroom that encourages a child to slow down and take in the information around them," she said.
Through the multi-sensory garden project, the children had a rich and hands-on experience, learning about sustainability in a relatable setting, biological sciences, ecosystem health, and much more.
The Powerful Youth Projects are funded by Momentum Energy through its partnership with Junior Landcare.