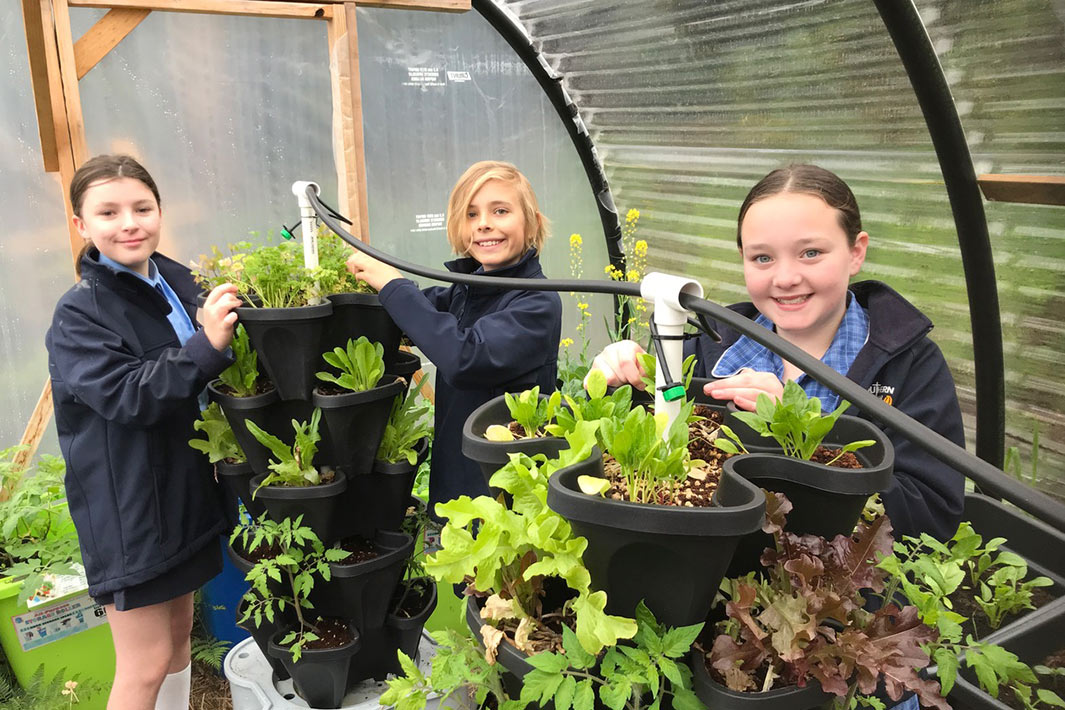 Grant Name: 2022 Woolworths Junior Landcare Grants
School: Southern Christian College
Grant Sponsor: Woolworths
Project Overview
Students at Southern Christian College in Tasmania got hands-on with learning about hydroponics and sustainable gardening thanks to their Woolworths Junior Landcare Grant.
From researching hydroponics and setting up the system, to monitoring, draining and cleaning nutrient solution, as well as measuring PH, weeding, planting and, of course, harvesting the produce, students were involved in every stage of the process.
Parent and staff volunteers also got involved in the project, especially during the school's lunchtime program and helped out with working bees, creating a great sense of community with people coming together working towards a shared goal.
Educational Outcomes
The Hydroponics Hothouse project was linked to a unit of inquiry about sustainability, providing students with a hands-on way to learn how best to use and conserve our resources.
Students also really enjoyed learning about a different and effective way of growing plants from seeds, and about growing conditions unique to Tasmania - especially how few hours of sunlight there are to run a solar pump during winter!
Once the hot house began producing food, the students were able to also learn about making healthy choices and lifestyles.
Environmental Outcomes
Adding hydroponics to the school's hot house meant using much less water to irrigate the school's vegetables and herbs, with 80 veggie plants established through the project.
Conclusion
"This is such a brilliant way to teach children some practical skills, which they can use for the rest of their lives," shared Angus, a volunteer who supported the project.
In addition to teaching students about hydroponics, the hothouse has provided a safe and quiet space for all students, especially those with sensory processing or learning support needs who appreciate some time out of the classroom.