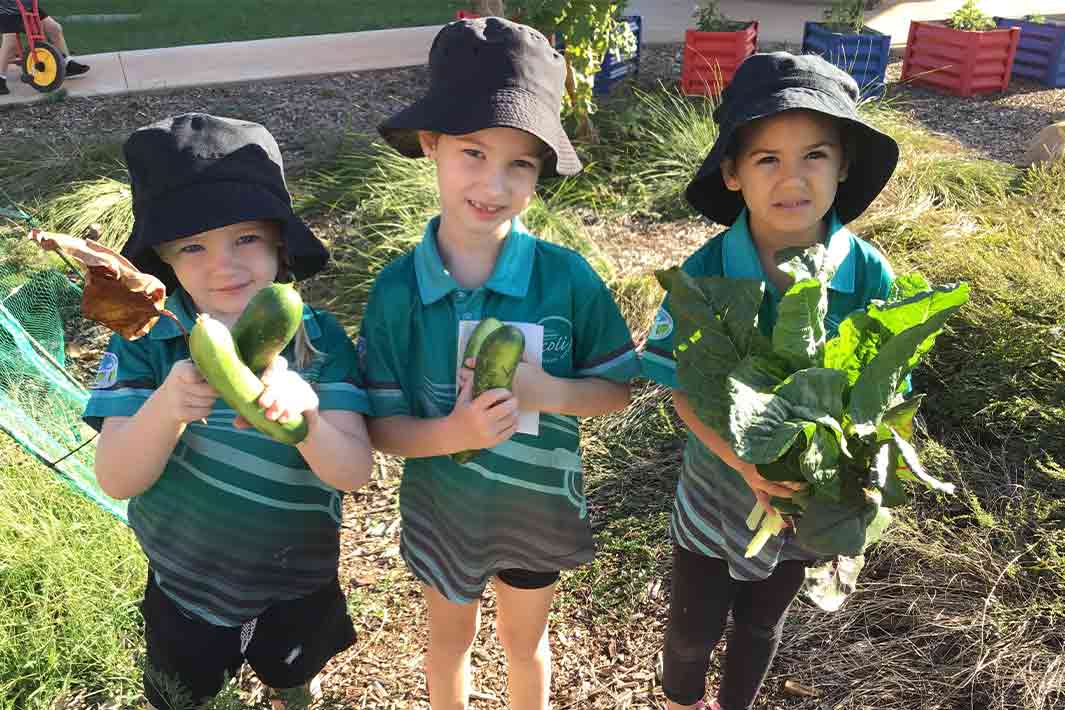 Grant Name: 2021 Woolworths Junior Landcare Grants
School: Zuccoli Preschool
Grant Sponsor: Woolworths
Project Overview:
Educators at Zuccoli Preschool located in Palmerston, NT, wanted to promote sustainable practices in the preschool and to provide the children with knowledge they could share at home about gardening and healthy food choices.
A 2021 Woolworths Junior Landcare Grant enabled them to implement their project: Growing healthy bodies and strong minds.
Educational and Environmental Outcomes:
This project provided opportunities for the students to become more socially responsible by learning to respect, care for and sustain the environment. They observed, reflected and asked questions about the environment, learned to care for plants and developed their knowledge of healthy food and safe garden practices.
Students were involved in transporting soil to fill the garden beds, germinating seeds, planting seedlings and watering the gardens. They also cared for the worm farm and spent time observing the worms and learning about the role they play in fertilising the soil. They harvested produce that was then shared at morning tea and used in cooking experiences.
The pre-schoolers embraced all stages of the project! Some loved the physical challenge of transporting the soil and digging and using wheelbarrows, others took on the job of regularly watering the garden and checking the progress of the plants.
For some, the worms were the most engaging part of the project. Harvesting the vegetables and helping to cook delicious treats to share was another popular activity.
Social and Health Outcomes:
The garden was a point of interest that brought the children together as they watered and cared for the plants. The preschool liaised with the local Bunnings and received further donations of gardening equipment including gloves, tools and wheelbarrows. Educators and students shared recipes with families to encourage healthy lunchboxes.
Conclusion:
Annelise Dean, Preschool Teacher said, "This project provided our preschool with the equipment we need to maintain a vegetable garden for years to come. The children were able to participate at all stages: filling the garden beds with soil, mulching, germinating seeds, watering and fertilising.
"They cared for the worm farm and were excited to observe the produce grow. Being able to harvest, cook and eat something they had grown themselves was an absolute thrill."