Hands-on Harvest to Home (HHH)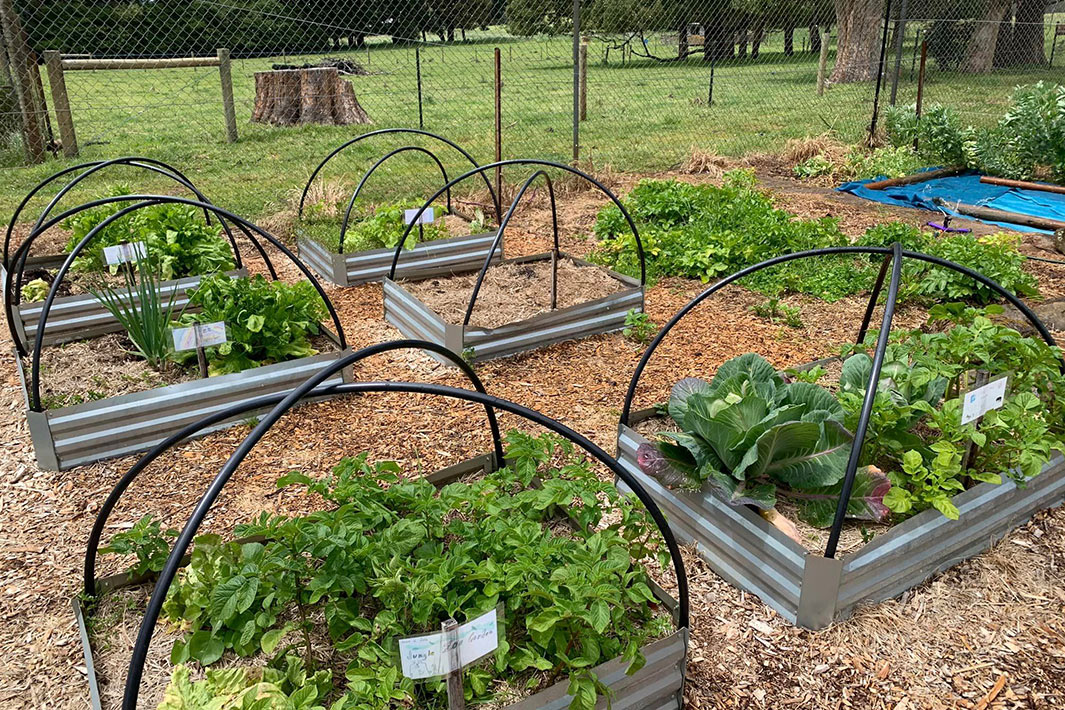 Grant Name: 2022 Woolworths Junior Landcare Grants
School: Sprent Primary School
Grant Sponsor: Woolworths
Project Overview
As part of the Food & Fibre curriculum, Sprent Primary School used their Woolworths Junior Landcare Grant to regenerate vegetable garden beds that complement the school farm.
The project engaged students in planting, growing, harvesting and eating fresh produce, with a focus on fresh vegetables and fruit that don't require cooking.
Students also got the opportunity to prepare healthy food for fellow students and even invited family and community members to enjoy a shared feast with them at the school.
To further extend learning opportunities beyond the school and classroom, each family group school was given their own crate planted with seedlings to take home and enjoy the produce at home.
Educational Outcomes
Through the project, students learnt about the importance of food production and how farms can provide sustainable practices to cater for the fruit and vegetable industry.
By helping to research what to plant when; prepare the soil; fertilise and compost the garden beds; plant and harvest the produce, they also discovered they are capable of growing their own fresh vegetables in containers or garden beds.
They also explored the importance of balanced diets and the importance of including fruits and vegetables within their diet.
Environmental Outcomes
In addition to planting 50 veggie plants and establishing 16 new garden beds to produce food the students can eat, rejuvenating neglected garden beds at the school has enhanced the visual environment of the school.
Through the students' research and inquiry on bees, the school also planted vegetable and flowers to support pollination and the life cycles of bees.
Composting and using food scraps was also a strong focus of the project.
Conclusion
"The Woolworths Junior Landcare Grant enabled our students to engage in our Food and Fibre Curriculum authentically, building knowledge and skills to research, prepare, plant and harvest vegetables from our school garden with a strong focus on the production of grown food. We have been able to include strong links with the practical components and learning. Students now have the skills and capabilities to grow their own healthy food," shared Georgia Perry, Principal of Sprent Primary School.