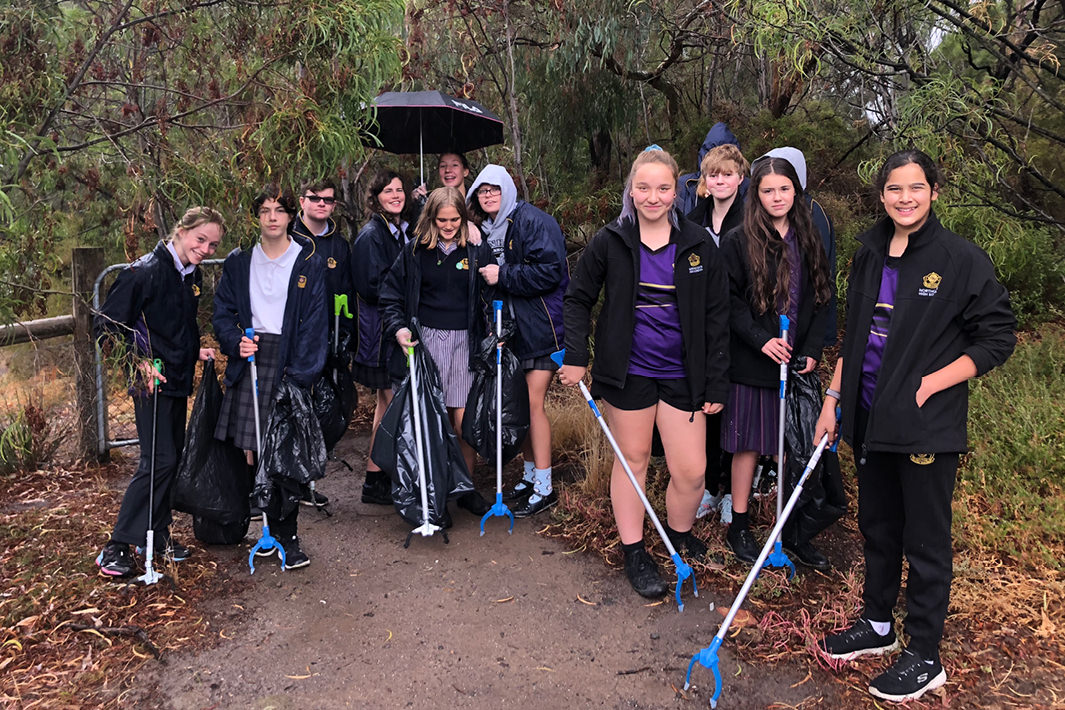 School: Northcote High School
Grant Sponsor: Department of Energy, Environment and Climate Action
Project Overview:
In 2018, Northcote High School wanted to undertake a project working with the Merri Creek Management Committee (MCMC) to develop habitat restoration activities on the banks of the Merri Creek and Merri Park Wetland, located adjacent to the school.
The site works and planting program with the MCMC would build on the work started over 30 years ago in this area. The goal was to replace lost pioneer species planted 30 years ago with more diverse plants to provide habitat.
These newer plantings would mainly be grasses and smaller shrubs. Planting on the creek bank would replace invasive species with Indigenous species, including trees. They also planned to install nesting boxes to provide habitat for birds and mammals, as well as interpretive signage for community and school education.
A $5,000 Victorian Junior Landcare Biodiversity Grant enabled Northcote High School to implement their Merri Creek Recovery Project.
Environmental Outcomes
The project has enhanced the Merri Creek area through clearing of rubbish and weeds in the preparation of planting, to the planting itself and reinforcing the Merri Creek banks. It has also increased habitat for local wildlife via the installation of nesting boxes for native fauna.
Educational Outcomes
Environmental science students have been able to make practical connections in the importance of biodiversity. They will follow up with ongoing nest box observations. Duke of Edinburgh students have also made community connections to MCMC and worked as a team in planting sessions.
Green Team members also volunteered which enhanced students' awareness and community connections with Merri Creek management and one another. It also enhanced their awareness of the diversity within their environment.
The project activities encompassed multiple sustainability initiatives in the Victorian Curricula priorities including three key concepts of exploring systems (explores the interdependent and dynamic nature of systems), world views (World views are formed by experiences at personal, local, national and global levels, and are linked to individual and community actions for sustainability) and futures (Actions for a more sustainable future reflect values of care, respect and responsibility, and require us to explore and understand environments).
Community and Social Outcomes
The community and social outcomes have been significant in building relationships and enhancing connections with students and their wider community through Friends of Merri Creek and Merri Creek Management along with CERES (an environmental education centre, urban farm and social enterprise hub located on 4.5 hectares on the Merri Creek).