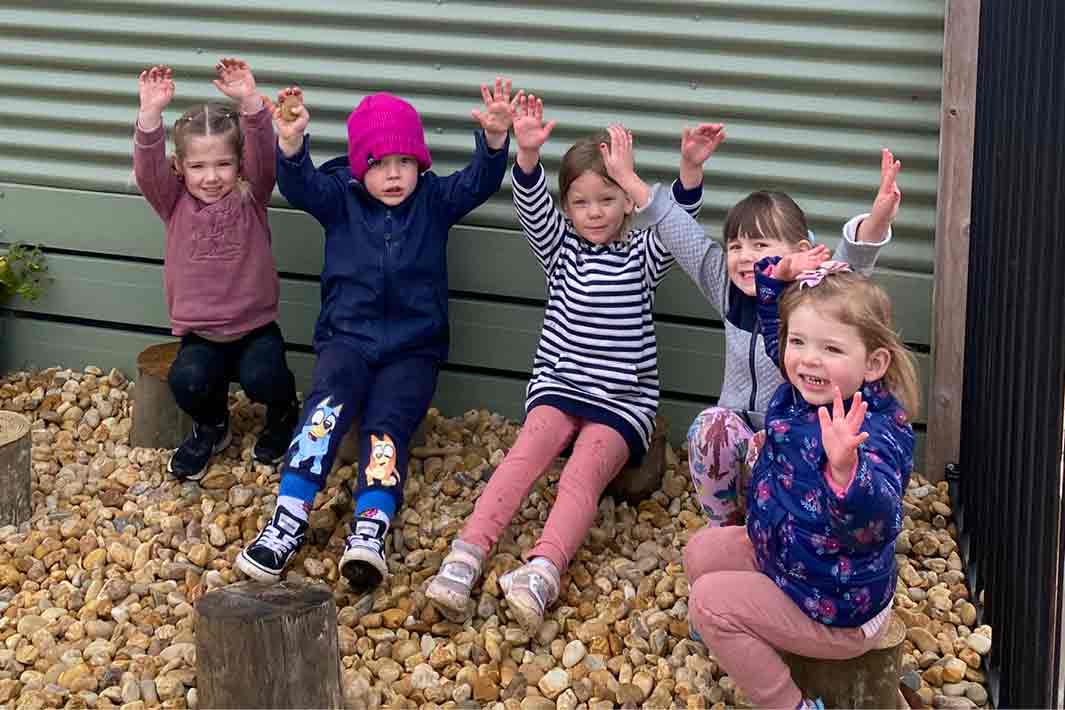 Grant Name: 2021 Victorian Junior Landcare and Biodiversity Grants
School: Gippsland Lakes Complete Health Children's Centre
Grant Sponsor: Department of Energy, Environment and Climate Action
Project Overview:
Gippsland Lakes Complete Health Children's Centre in eastern Victoria received a 2021 Victorian Junior Landcare and Biodiversity Grants of $3,800 to provide children and community with an opportunity to participate in biodiversity focused hands-on projects and environmental learning activities. The project has brought community members and the centre's children together to create an outdoor education space to foster children's care for the natural environment.
The project has also helped to provide a safe space where children can connect with nature, enjoy moments of solitude, and learn about the different living organisms within their local environment, and also why it is important to look after our natural environment.
It has also created the opportunity to teach children about different indigenous plants that occur naturally in the local area and is working to respectfully develop ties to the Gunaikurnai people, the Traditional Owners of Lakes Entrance area.
Educational Outcomes:
The project has provided a space to teach children about the indigenous plants that occur naturally in the local area. Children are also learning more about the life cycle of plants, insects and birds, and how they can do their part to help native flora and fauna to thrive.
Through the project the children helped with the planting and watering of the plants, instilling a sense of responsibility for maintaining the plants to ensure they both survive and thrive.
The project is also growing awareness among the children about the Traditional Owners of the land. The children are being taught about Gunaikurnai people and their traditions, and their connection to country is being fostered through storytelling and by incorporating natural materials from the environment into the stories. The centre also uses the area to do their daily acknowledgment to country with the children.
Environmental Outcomes:
Through the use of a bird bath and bird feeders, the Gippsland Lakes Complete Health Children's Centre is providing native animals and birds with access to fresh water and healthy food.
Insect habitats have also been set up and over 50 indigenous plants planted to help provide habitat for native insects and wildlife.
Conclusion:
From digging in the dirt and watering plants to sitting on the stumps of their half yarning circle, and talking about what they hear, see and smell, the Gippsland Lakes Complete Health Children's Centre biodiversity focused outdoor education space provides a calming environment that children are excited to visit when it's their turn to take care of the area.
Through a working bee, the project also gave families the opportunity to come together after extended lockdowns due to the Covid pandemic, and allowed the school to support local businesses that were able to provide support, materials and knowledge towards this project.