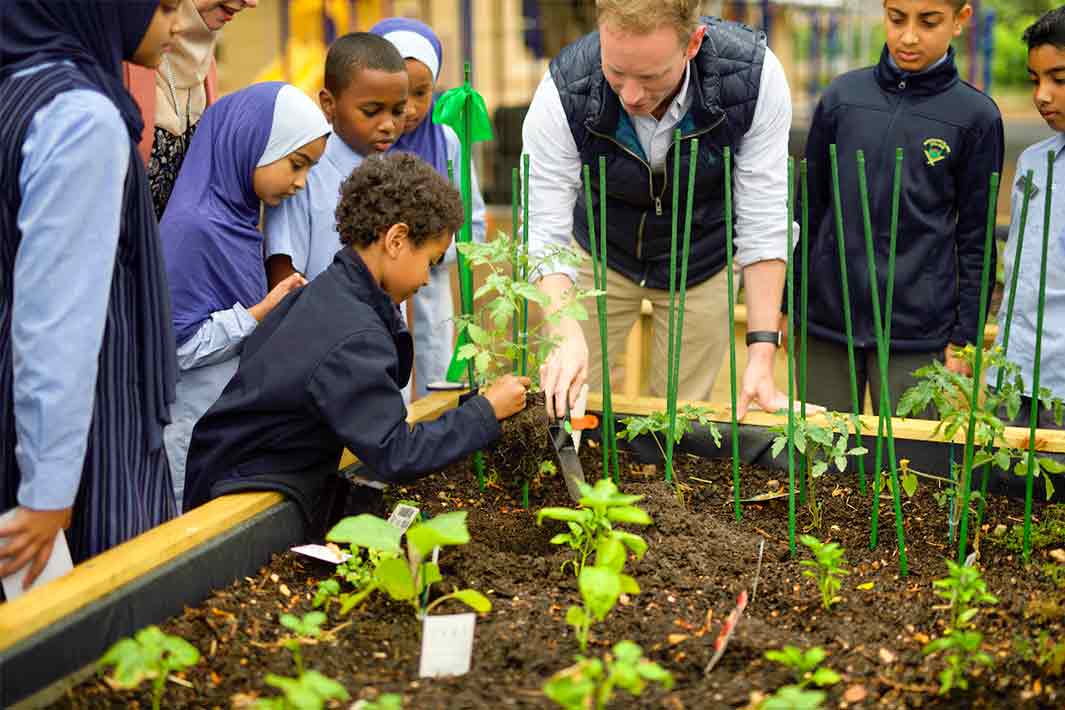 Grant Name: 2021 Woolworths Junior Landcare Grants
School: Australian Islamic College
Grant Sponsor: Woolworths
Photo credit: Christopher Bremner-Macdonald, Bremac Photography
Project Overview:
A 2021 Woolworths Junior Landcare Grant provided support for the Australian Islamic College in West Croydon, Adelaide, to create a wicking garden and plant an array of vegetables. The objective was to engage the students, many who don't have gardens at home, in the design of a water-wise garden while also helping them to learn about healthy food options.
Environmental Outcomes:
As a result of the project, the college revamped their paper, organic waste and 10c deposit recycling programs. The school also saw a reduction of food waste with students collecting organic waste for a compost and worm farm. They will also save on water costs, thanks to the wicking garden system built by Dr Ian Macdonald, one of the expert volunteers the students organised to help them build the garden.
Educational Outcomes:
Armed with knowledge, the students promoted healthy eating concepts to their local community through a 'rainbow of healthy food' fundraiser held at a local Bunnings store. This event also gave them the opportunity to liaise with the public for fundraising purposes.
Students in years two and three got involved in STEM design for the garden. The 130 students who participated in the project enjoyed learning about the designs and steps involved in a wicking garden. They discovered it wasn't just about a garden bed filled with soil but a proper system which would see the vegetables watered and growing in all weathers.
The children liked learning about the variety of vegetables they could cultivate. They particularly enjoyed planting the seedlings and tracking their growth, as many don't often "get their hands dirty," or tend to have small or no gardens at home.
A special highlight for students and staff was having The Hon David Speirs MP, the SA Minister for Environment and Water, officially open the "Food for Human Beans" garden and share in the project's success at a student council assembly.
Conclusion:
For many students, watching the different vegetables grow was particularly enjoyable, especially watching the corn, tomatoes and pumpkin "take off."
Mu'adh, a student council representative, probably summed it up best: "I was so excited when the vegetables (seedlings) arrived to plant. My favourite part was planting the tomatoes!"
The garden now has pride of place in a formerly unused area in the school. Thanks to its creation, Australian Islamic College has now embarked on new projects to enhance other unused spaces with the students developing designs for these areas in their STEM classes.