Enhancing local biodiversity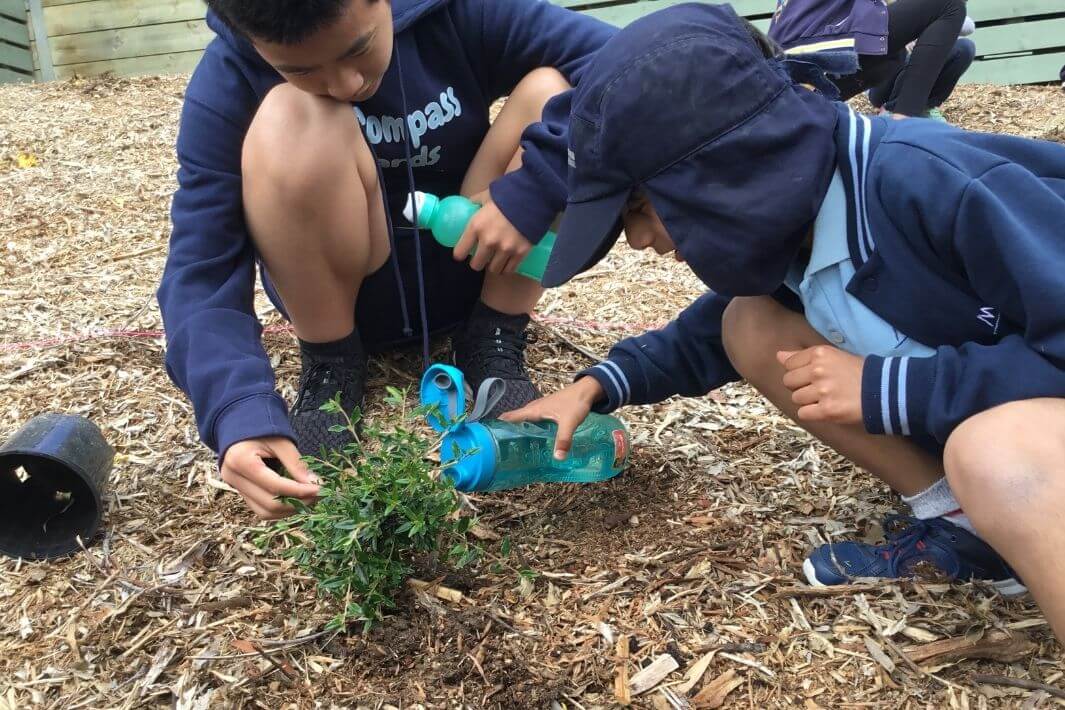 Grant Name: 2019 Victorian Junior Landcare and Biodiversity Grants
School: Mount View Primary School
Grant Sponsor: Department of Energy, Environment and Climate Action
Project Overview
More than 300 students were involved in an Indigenous garden project, the first phase of an outdoor living classroom being constructed at Mount View Primary for its 1,100 students. 
With funding from a 2019 Victorian Junior Landcare Grant, students helped clear an area of 400m², lay mulch, and plant 200 Indigenous plants. Flowering plants were included to support bees, and an insect hotel and a number of logs added to the garden to attract a diverse range of invertebrates. The garden, which greatly enhances the biodiversity of the school, is maintained by an enthusiastic group of students, teachers and community volunteers.  
Educational Outcomes  
The project was linked to sustainability and science through teaching about the importance of improving local biodiversity with Indigenous planting. Establishing the garden has given many students an opportunity not readily available at home due to high density housing in the local area. The project has also linked with Social and Personal Capabilities through mindfulness, caring and respect
As the garden continues to establish, teachers will be further encouraged to use the space as an outdoor classroom. 
Environmental Outcomes  
The garden has added to the biodiversity of the local area, providing Indigenous habitat for local wildlife. Increased diversity of invertebrates has been encouraged through the planting and strategic placement of logs and an insect hotel. The flowering plants are helping to support bees which already use a large tree on the site. Local birds use the garden and will benefit from the habitat as the plants further establish. 
Community/Social Outcomes 
The importance of biodiversity has been promoted through students taking their learnings home to parents. Some students have been encouraged to plant insect attracting plants in their home gardens or in pots. The Gardening Club refer to their maintenance activities as mindfulness. During the Covid-19 lockdown small volunteer family groups attended to the maintenance of the garden where possible. 
Conclusion 
This Indigenous garden project is Mount View Primary's first step on the way to a large Outdoor Living Classroom. It has already had a positive impact on the school's biodiversity as well as engaging the students in environmental activities they may not otherwise have exposure to. 
Photo at top: Planting at Mount View Primary's new Indigenous garden.