Eco Warriors Reduce Waste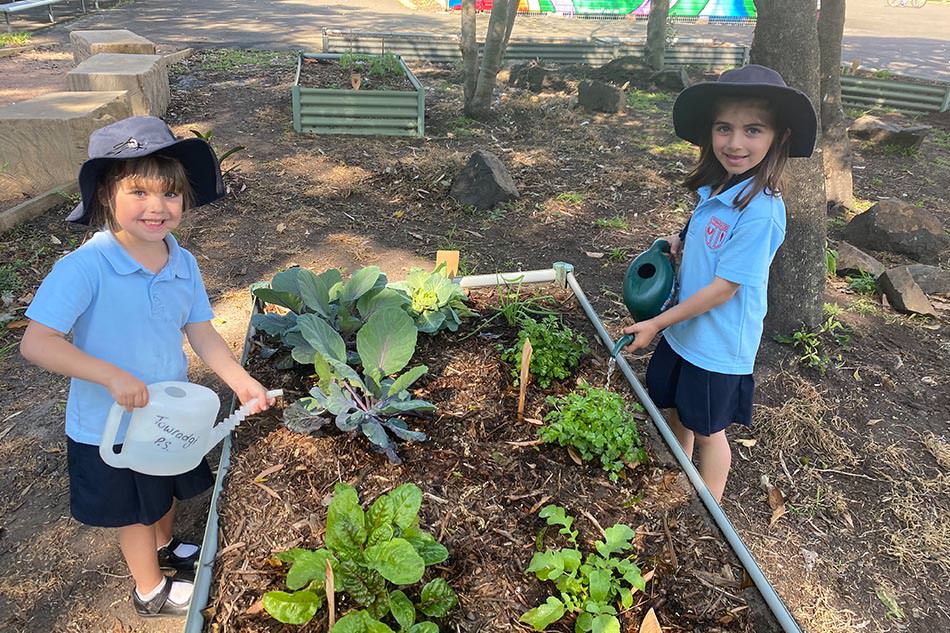 Grant Name: 2019 Woolworths Junior Landcare Grants
School: Towradgi Public School
Grant Sponsor: Woolworths
Project Overview:
Towradgi Public School, located near Wollongong in New South Wales wanted to improve their environmental practices by developing a school-wide waste reduction program including recycling, worm farming and composting. A Woolworths Junior Landcare Grant enabled the school to implement a successful program.
Environmental Outcomes:
The project reduced the school's food waste by using a school-wide composting and worm farming system run and maintained by the Eco Warriors. These systems have also improved the soil quality of the school's vegetable garden and other pre-existing gardens within the school.
Educational Outcomes:
Each classroom now has its own compost caddy that is emptied daily by students into the worm farm or compost tumbler in the Outdoor Learning Space. Students have learnt about what products can be placed in the compost tumbler or worm farms and how using these systems can reduce the amount of landfill waste that they produce each day.
They were curious about the results that would occur as these scraps broke down. They learnt about how composted materials can be used in soil to help feed the plants in the vegetable garden. They have learnt about the circle that encompasses growing, eating, composting, reusing and growing again
Students have planted, mulched, watered and maintained a vegetable garden, learning about the requirements living things have to survive. They work hard to make sure that this garden is healthy and thriving by watering it using the worm farms.
Conclusion:
Eighty students were involved in all aspects of the project including worm farming, composting and gardening. The project helped them develop a better understanding about sustainability practices and how to apply them in everyday life.
Towradgi Public School now has a school-wide composting and worm farming system that helps to reduce landfill waste. The compost and worm farming systems as well as the vegetable garden are organised and maintained by the wonderful students that make up the school's Eco Warriors team.