Early Childhood Vegetable Garden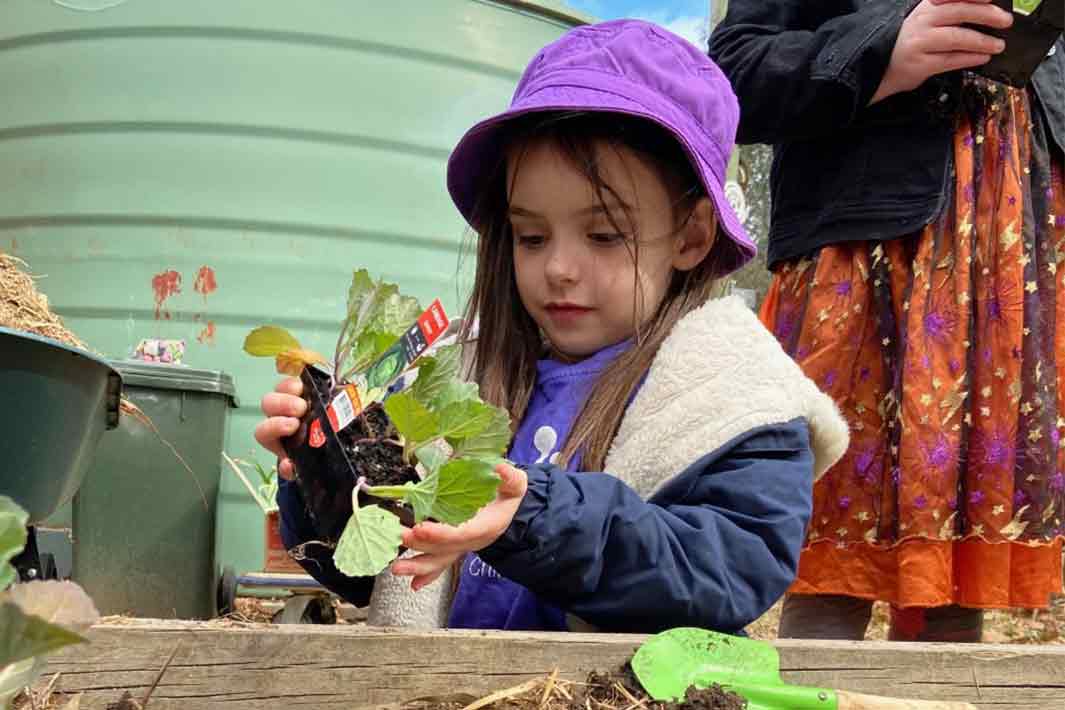 School: Isabella Plains Early Childhood School
Grant Sponsor: Woolworths
Project Overview:
110 children were involved in this exciting project funded by a Woolworths Junior Landcare Grant. Located in Canberra, Isabella Plains Early Childhood School educates and cares for children from birth to eight years old.
Through this project the school community created a vegetable garden to allow all students in the school to participate in growing produce. The children were involved in designing the garden beds, planting seeds and seedlings, and caring for the plants.
Some children who find it difficult to focus on classroom work excelled in their efforts at hands-on work in building the garden, and there was much excitement to see the plants grow and flourish.
Educational Outcomes:
The children learnt the benefits of growing produce locally such as the removal of transport emissions when food does not need to travel. They watched the seeds and seedling grow and learnt what plants require to grow effectively. By growing and looking after the garden seedlings together children have been motivated to eat healthy produce and have encouraged their families to grow food at home.
Environmental Outcomes:
The garden beds were fertilised with chicken manure from the school chickens which has improved the soil for growing produce. This has also attracted earth worms to the garden and the plants have attracted other insects such as lady birds and butterflies.
Conclusion:
By involving students in the garden project from the early stages they learn a lot about the life cycle of plants, healthy soils, the benefits of growing your own food, and can take ownership of the garden they've helped create.