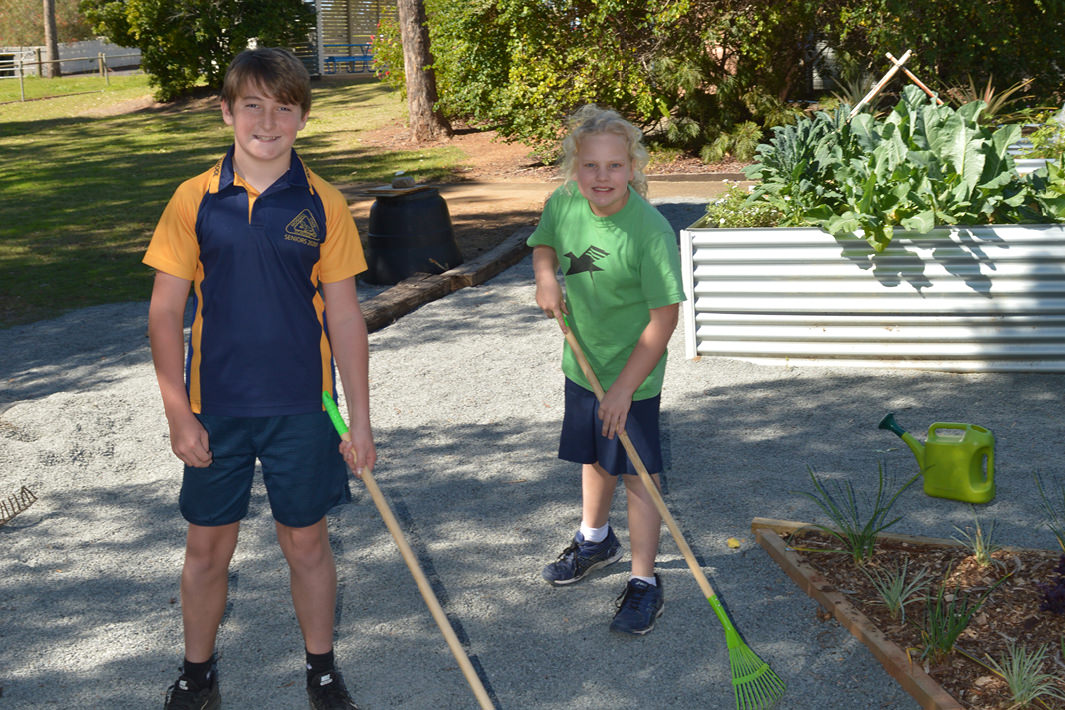 Grant Name: 2019 Woolworths Junior Landcare Grants
School: Mogill State School
Grant Sponsor: Woolworths
Project Overview
Mogill State School, in an outer Brisbane suburb, wanted to redevelop an area within the school and turn it into a Peace Garden based on the book "I Grow in Grandad's Garden".
A 2019 Woolworths Junior Landcare Grant supported the school to create a space that provides a sense of peace and an opportunity for reflection.  It is proving to be a tranquil place for students, teachers and the school community. The Peace Garden also provides an educational backdrop for learning about the environment and local flora and fauna, as well as paddock to plate sustainable food production.
In addition to the 50 students who participated in the project, the community was involved in the creation the design, building (such as the seat and bridge), purchasing and developing (such as moving soil to garden beds and gravel to pathways).
Environmental Outcomes
Mogill has recently seen high growth resulting in many areas that were once available for animals and insects being redeveloped for housing. For their Peace Garden, the school utilised native plants specific to the local area.  The garden is now starting to flourish and is attracting native birds, bees and butterflies into a previously desolate area.
Educational and Social Outcomes
As much of the work was scheduled for the first half of 2020, COVID-19 had a massive impact on the project especially around obtaining the involvement of the community / community groups as well as the official grand opening.
The extra engagement from students was very important and many of the 50 who participated  worked harder to help get the project off the ground.
While planned prior to COVID, the creation of the area has been particularly timely as it provides a space that students, teachers and school families can enjoy outside whilst still maintaining social distancing guidelines and has assisted with the mental health of families providing them with additional spaces to enjoy.
Students continue to be involved in the regular watering of the plants, re-mulching and raking of the pathways.
Conclusion
The students particularly enjoy the thinking seat, bridge of courage and the well for their wishes, as well as seeing the area develop and all the native birds, bees and butterflies that are now in the space.