Connecting kids to country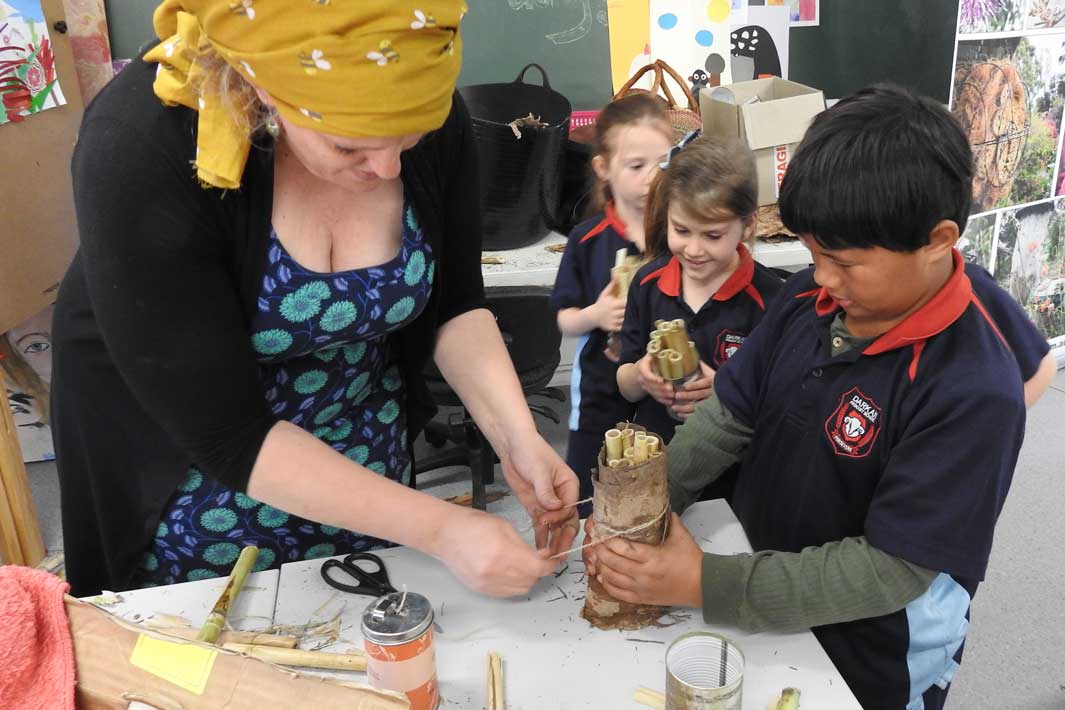 Grant Name: 2020 South32 Junior Landcare Enhancing Habitat Grants
School: Darkan Primary School, Darkan, WA
Project Overview:
The small town of Darkan in Western Australia's wheatbelt region, holds significant Noongar history. In the 1860's, the area was named Darkan, an aboriginal name, meaning Black Rock. Unfortunately, as the Noongar history of the area has been lost, many Darkan Primary School children never had the opportunity to learn about the area's Indigenous culture in a 'hands on' manner.
The school secured a 2020 South32 Junior Landcare Enhancing Habitat Grant for nearly $5,000 to fund its Connecting Kids to Country project, with the aim of teaching the students about the cultural history of local Indigenous Australians area through the creation of a bush tucker garden. This garden would help the children learn about the importance of bush tucker and native pollinators.
Environmental Outcomes
The creation of the bush tucker garden produced numerous environmental outcomes, including increasing habitat for native birds and pollinators and enhancing biodiversity through weeding and planting.
The native plantings are now providing food and shelter for the wildlife that utilise them, as well as providing a healthy food source for students, staff and the community.
Educational Outcomes
The 90 students involved increased their awareness about the environment and the local Indigenous cultural. They undertook educational activities associated with the establishment and care of the bush tucker garden and participated in a Native Pollinators workshop.  Year 1 and 6 students helped paint an Indigenous mural on the wall of the bush tucker garden.
The educational outcomes completed through this project are linked to a number of curriculum areas. Students were engaged in Aboriginal Cultural Heritage through the designing and creation of the bush tucker garden, Indigenous themed mural and the Bindi Bindi Dreaming experience. The creating of the bush tucker garden also covered areas of Sustainability, Biological Science and Personal, Social and Community.
Conclusion
Participation in this Junior Landcare project funded by South32 gave students an opportunity to  increase their cultural awareness and to develop an understanding and appreciation about the importance of creating a protected habitat and how to increase biodiversity through native plantings
A Darkan Primary School student said, "We presented our new Bush Tucker Garden to parents and visitors. Mrs Goss tried the Youlk that looks like a potato but tastes like a carrot. Then the Bush tucker man came and passed around some sea celery some people liked it but others didn't."