Composting & Gardening Heroes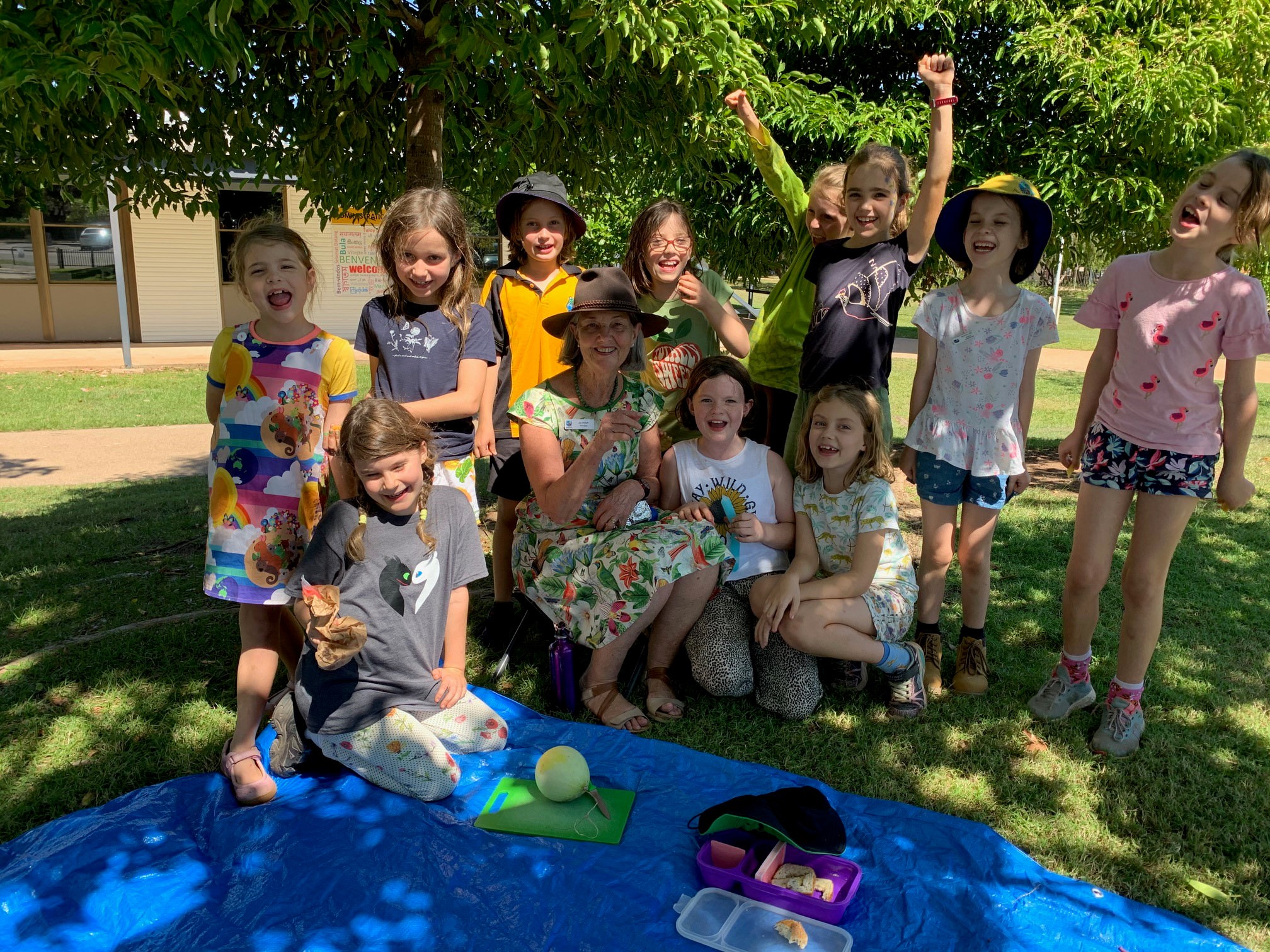 Grant Name: 2019 Woolworths Junior Landcare Grants
School: Nightcliff Primary School
Grant Sponsor: Woolworths
Project Background
Recognising that effective waste reduction is a big part of going green, Nightcliff Primary School's Eco-Warrior student committee decided to launch a composting program. To make this project a reality, the Darwin area school needed funding to purchase bigger composts bins, plants and other resources to cater for this whole school project and to expand its vegetable garden.
They were successful in receiving a 2019 Woolworths Junior Landcare Grant enabling the school to purchase two large tumbling composters, fertiliser, plants, seeds and all the tools necessary for carrying out their project.
Environmental Outcomes
Students recycled their fruit and vegetable matter left from lunches and learnt about composting and returning the compost to enrich the soil.
The school has a vast number of reptiles and birds. The sunflowers that were planted provide nectar and pollen for the bees to fertilise the zucchini, pumpkins and melons. The students loved finding worms, bird nests, frogs and other insects in the vegetable gardens.
A group of 8-year old students, enthusiastic about plants, gardens and the environment, calling themselves The Weed Warriors have taken an interest in digging out invasive weeds that have found their way in the school e.g. the Balinese Orchid which comes in the mulch and propagates extensively via its fast growing bulbs
Educational Outcomes
Classes throughout the school propagated cuttings and planted flower and vegetable seeds, learning how to care for plants in Science lessons. They wrote about what they did to share with parents and place in the newsletter in English lessons.
Older children collected the compost matter and continue to ensure the compost bins are looked after so they don't smell.
"We have encouraged students to investigate gardening through class participation: Weed Warriors, Eco Green Day and Botanical studies in Science," said Jo Glennon, Assistant Principal and Year 6 teacher.
Vegetable growing has been encouraged, including sweet potato, yams, papaya, lemon grass, galangal and tapioca. The students participate in cooking these ingredients--always a popular occasion and learning experience.
Conclusion
All of Nightcliff Primary School's 650 students participated in the project and enjoyed innovating, planning, planting and learning about composting and growing vegetables and other plants.