Sustainability at Winters Flat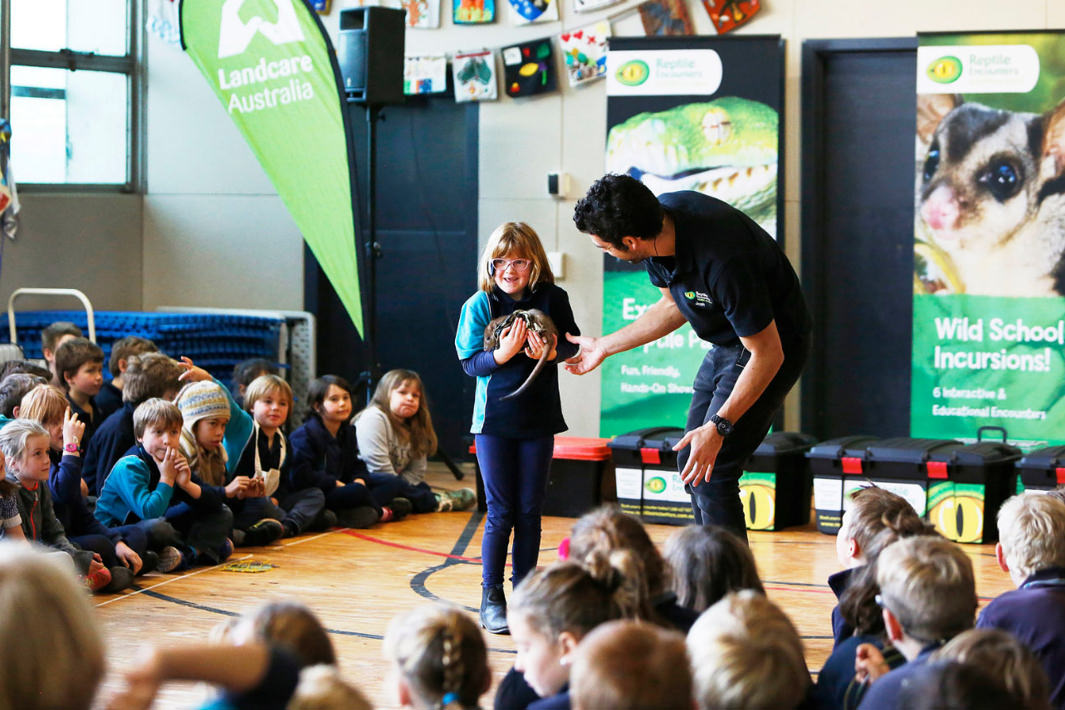 Grant Name: 2021 Woolworths Junior Landcare Grants
School: Winters Flat Primary School
Winters Flat Primary School celebrated its outstanding sustainability achievements with a Community Day for locals, students and teachers. The Castlemaine School was the recipient of four Victorian ResourceSmart Awards in 2015, including School of the Year, Energy Primary School of the Year, Waste Primary School of the Year and Primary Teacher of the Year.
The event, supported by Sustainability Victoria, Momentum Energy and Landcare Australia, focussed on environmental education and sustainability and featured a diverse range of workshops for students to participate in. Activities included bird watching, water bug identification, a local creek walk, and learning about threatened and endangered animals.
For many students, the highlight of the day was the planting of over 500 indigenous trees, shrubs and grasses at the school to create a 'Birdscape Garden'. Local Landcare group Friends of Campbells Creek worked with students to design the garden, and were on hand to assist with planting. The Birdscape Garden will provide an outdoor learning space for students, and once mature, habitat for native animals.
ResourceSmart Teacher of the Year Jeanette McMahon said that the key to Winters Flat Primary School's success has been letting the students be the driving force behind environmental initiatives. "Our students are empowered, feel listened to and have the support and help to take action, providing rich and real opportunities for them to become change-makers."
The school has a student-led action team 'Eco Kids – Community Leaders', who lead on events and activities to create a sustainable school. Community Leaders attend conferences, workshops and community meetings to improve their understanding of environmental impacts while developing their presentation skills. Community Leader Gus McCarthy said winning the ResourceSmart School Award and hosting a Community Day was a great experience. "Today is like a working bee, you get to be with heaps of people who are all doing something to make the school a better place".
As winners of the ResourceSmart School of the Year Award, Winters Flat Primary School are also the recipients of $10,000 worth of solar panels generously donated by Momentum Energy.
Click here for more information about the ResourceSmart Schools program.
For ideas have a look at Winters Flat Primary School's sustainability blog, click here.