Bush tucker learning space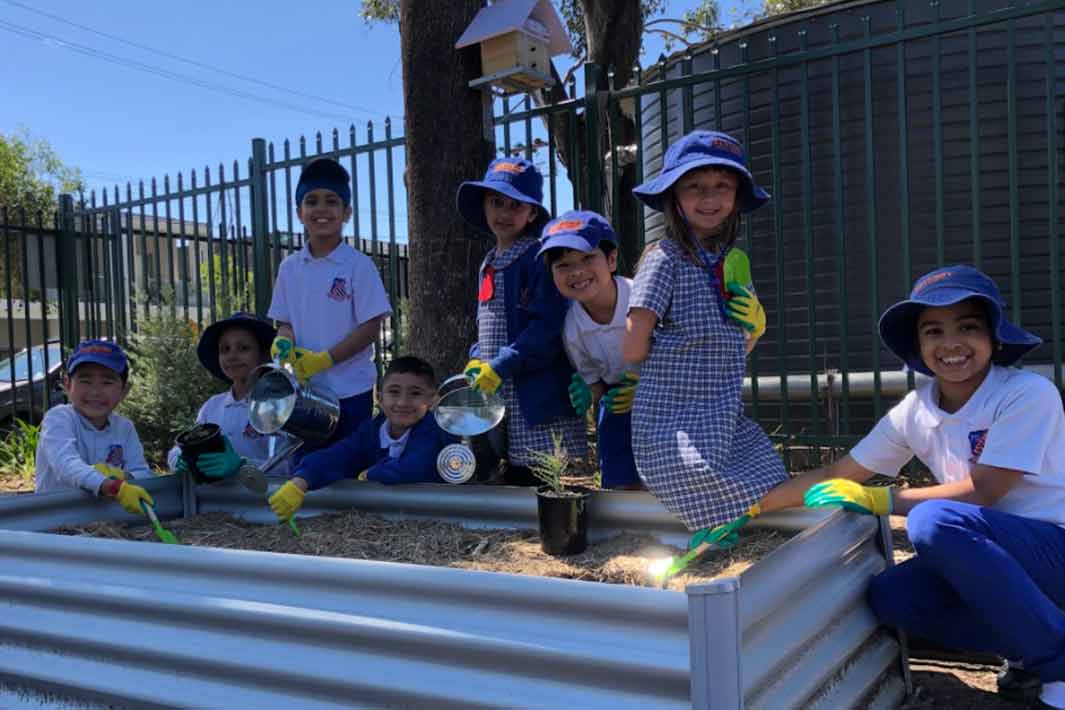 Grant Name: 2021 Woolworths Junior Landcare Grants
School: Revesby Public School
Grant Sponsor: Woolworths
Project Overview:
Revesby Public School in south-west Sydney wanted to create an Indigenous bush tucker garden to enhance the school's native habitat and provide a learning space for the students. In 2021, the school received a Woolworths Junior Landcare Grant that provided funding for this environmental project.
Students researched native bush tucker plants, planned the garden space and helped with planting. Students were delighted to see the new native bee hive installed in their garden area, sparking their curiosity about these lesser known native stingless bees. Many of the native flowering plants will provide food for the bees who will then pollinate the plants.
The children now regularly water and weed the garden and enjoy harvesting and using the produce.
Environmental and Educational Outcomes:
Students are engaging in biological sciences and learning about sustainability through their interaction with the space and linked resources. The information linked to each plant allows for students to delve deeper into the traditional uses of these native plants.
The educational science outcomes for this project include the children undertaking research into indigenous plants including bush tucker, enhancing their knowledge of the needs of living organisms and the importance of creating native habitats for wildlife.
The garden links to the learning of Aboriginal history by serving as a 'living classroom' to show examples of how the Indigenous people survived from native plants that grew in their environment.
Conclusion:
"This project enabled our school to create a dedicated learning space focusing on Indigenous culture. The garden will continue to expand and evolve into a highlight of the school," said Mrs Weir, the teacher managing this project.