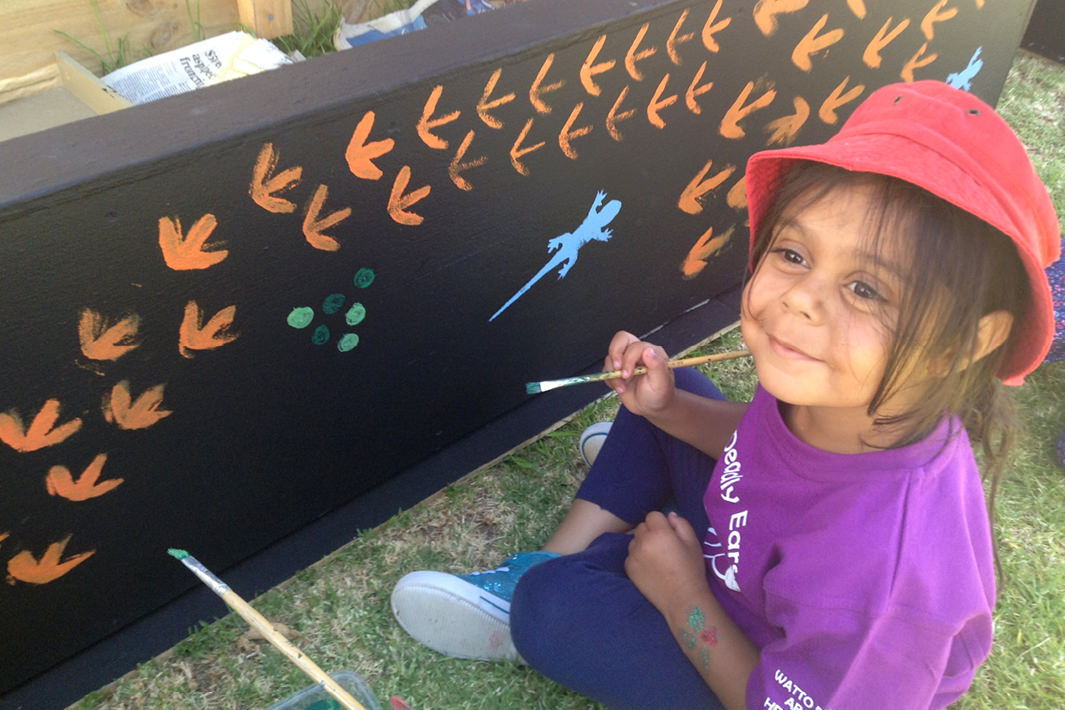 School: Kalaya Children's Centre
Kalaya Children's Centre have utilised the Yates Creative Gardening Grant to create two raised bush tucker garden beds for the preschool children to learn about the origins of their food. Horticultural experts from Taoundi College supported the project by providing advice so the children were able to gain appropriate understanding of how plants were used traditionally by Kaurna people.
The garden beds were painted by Kalaya children in collaboration with two local students from Taoundi College. The art piece that was created tells the story of the important role animals play in sustainable horticulture. At each stage of the project parents and families were invited to be involved, leading to some great conversations and developing a greater community understanding of the project.
The project was successful in engaging the wider community and marked the start of a productive relationship with the Taoundi Aboriginal College. This relationship allowed children to work with positive Aboriginal role models. The sense of community was enhanced at the centre through the participation of families in the project. The community was also able to assist with the plant selection and the painting of the garden beds.
The environmental outcomes of the project were positive, with scraps from the kitchen being used as compost material when filling the garden beds. Students and families were encouraged to learn about the food cycle and how to prepare and use compost. The plants were selected to be water efficient and appropriate to the climate. This ensures the survival of the plants especially during summer holiday periods.
The children enjoyed painting the planters with community members and planting the bush tucker plants. The project provided some great educational outcomes, contributing to the children's communication skills and connecting to their world. The children were confident and involved learners throughout the project which worked to creating a strong sense of identity for them.
"Nurturing learning by teaching children how to nurture the garden and utilise what it provides us."