Building a Sustainability Trail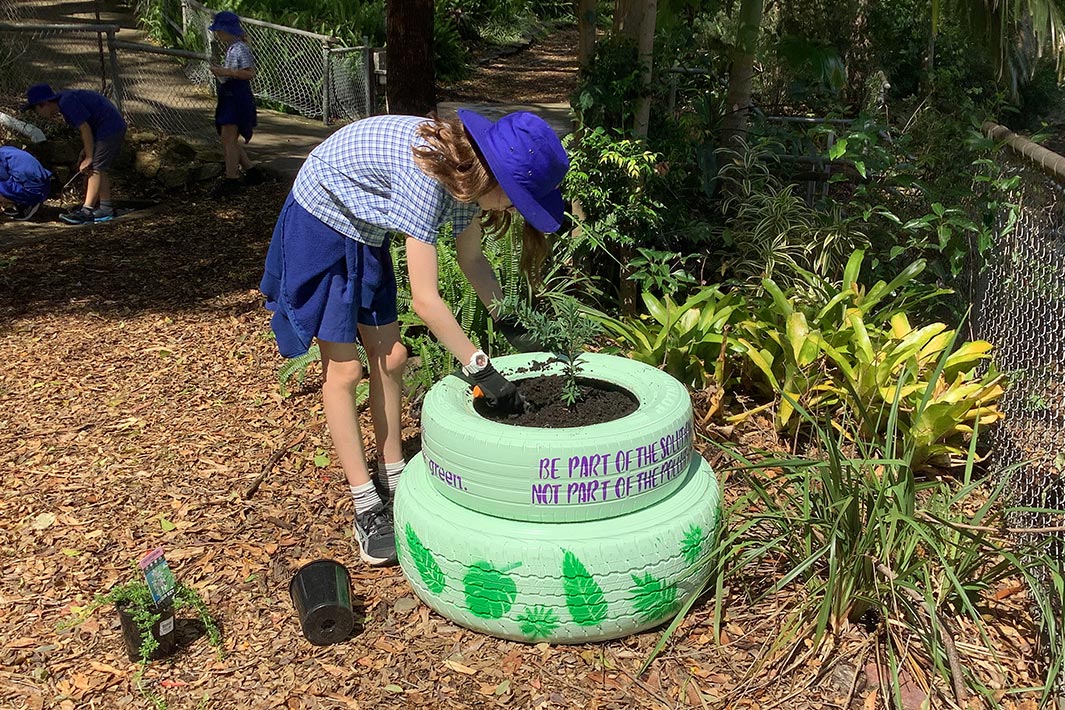 Grant Name: 2022 Woolworths Junior Landcare Grants
School: Holland Park State School
Grant Sponsor: Woolworths
Project Overview
Through their fantastic Sustainability Trail project, the Eco Warriors at Holland Park State School constructed gardens around the school to increase biodiversity and engage fellow students in learning about native animals and their habitats.
The students played an active part designing the gardens and selecting plants to encourage wildlife to visit, including lizards, butterflies, bees and birds.
Since the gardens were established, students now talk about sustainability and biodiversity regularly with the teachers as they walk past the gardens.
Educational Outcomes
As a result of the project, students have a greater understanding of biodiversity and the importance of maintaining native vegetation, through real-life examples. This aligns with Prep, Year 1, 2 and 4 curriculum learnings.
Students are now also able to see first-hand the connections of pollinators to our food supply.
"The pollinator garden will help us pollinate our plants… I didn't realise that bees pollinated the majority of our food," said Felicity, a Year 3 student at the school.
Environmental Outcomes
The Sustainability Trail's lizard garden has created a habitat for lizards in the area, with a sign educating the students about lizards. The pollinator garden, near the school's developing veggie garden, attracts a range of different pollinators.
In total, 18 native plants and 16 veggie plants were established as part of Holland Park State School's Sustainability Trail.
Moreover, the school upcycled tyres to form part of the gardens. The upcycled tyres proved especially popular among students thanks to their visual impact in the gardens.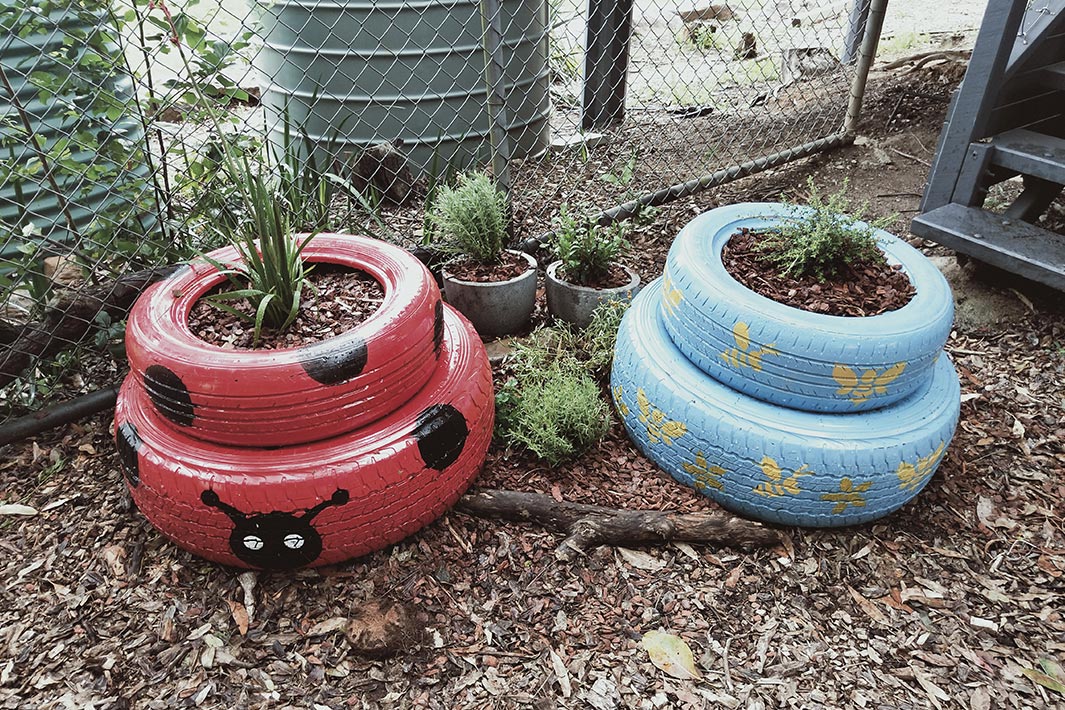 Conclusion
From planting carefully-selected plants to painting upcycled tyres, the biodiversity gardens at Holland Park State School have not only enhanced the school's sustainability trail, they have sparked new conversations and connections among students about the importance of biodiversity and caring for living things.