Adelaide Hills Native Garden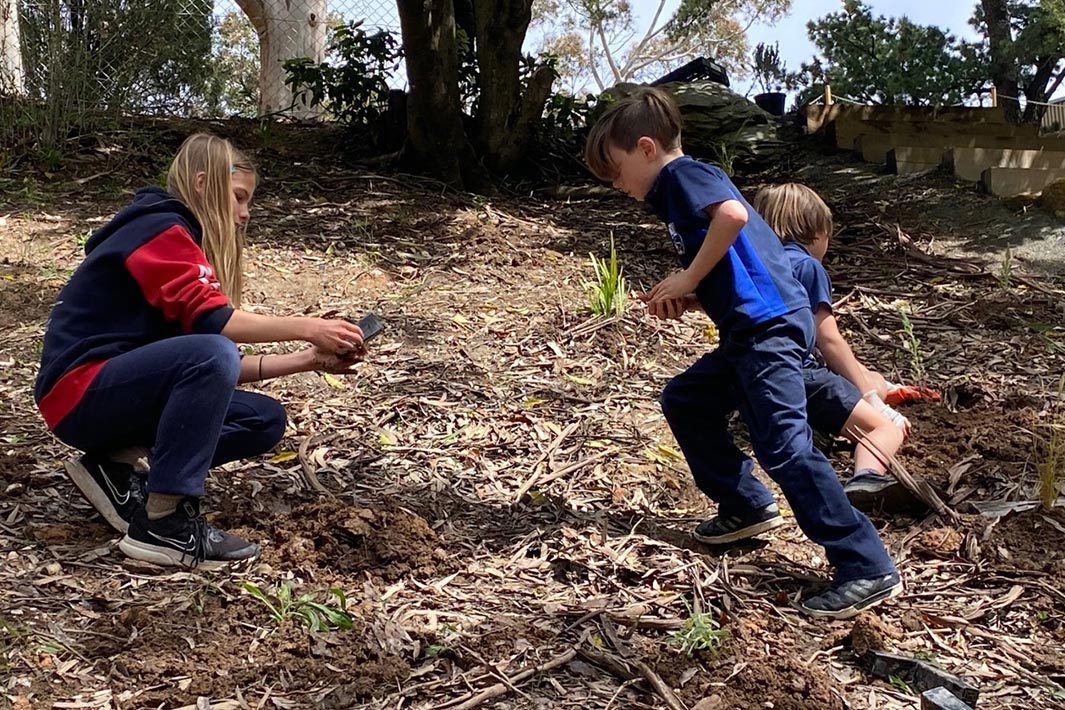 Grant Name: 2022 Woolworths Junior Landcare Grants
School: Norton Summit Primary School
Grant Sponsor: Woolworths
Project Overview
Supported by their Woolworths Junior Landcare Grant, students at Norton Summit Primary School were able to create a sustainable native garden on a hillside leading down to the school's nature playground.
At risk of erosion as it was cleared to make way for the playground at the bottom of the hill, the space has been transformed into a safe area that has allowed the children to build their knowledge of flora native to the area and deepen their ties to members of the broader community who helped to lend a hand!
Educational Outcomes
Through the project, students were able to discover first-hand the structural features and adaptations that help plants survive in their environments. As part of the project, they undertook background research – in consultation with community members with expertise in plants – to select the most suitable plants to help minimise soil erosion.
The students will be monitoring changes to the area via the use of rainfall targets as well as physical changes to the water drainage and growth of plants over time.
Environmental Outcomes
In total, students helped plant 104 native plants, giving them hands-on experience in environmental restoration work. The school now plans to maintain a relationship with the Adelaide Hills Natural Resource Centre and the local Landcare group to ensure they continue to add plants that will provide erosion solutions as well as provide habitat for local fauna.
Conclusion
This amazing project provided students with a wonderful opportunity to learn more about native plants local to the Adelaide Hills, as they were directly involved in helping to select plants for the garden - with the help of the community, which proved to be one of their favourite parts of the project!
"This project enabled our students to learn about the importance of sustainability and the necessity of planting native flora to attract local wildlife and assist in the prevention of soil erosion", shared Shaun Barber, Principal at the school.