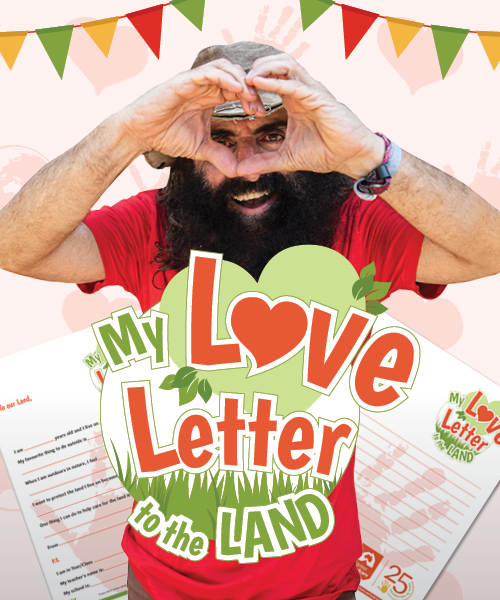 Upload your Love Letters to the Land.
Upload your Love Letter to the Land or a picture of you holding your letter to go into the draw to win a visit from Junior Landcare Ambassador Costa Georgiadis to your school/youth/community group.
To View the Gallery of Love Letters please scroll down.
Gallery of Love Letters to the Land
Back to Love Letter Campaign Page
Curriculum-linked Letter-writing Activity
Download Love Letter Templates
Share your Love Letters to the Land