Creating a frog-friendly habitat: design
STORY
Convinced that there is a colony of frogs living in their local park, Suyin and Tom made it their mission to create a frog-friendly habitat next to the creek to raise awareness to the existence of the local frogs. If more locals realised the importance of these little frogs to the environment, more people will actively protect and care for them.
Suyin and Tom worked hard to gather interest in their project within the local community. They did a letterbox drop, they put posters up at their school and in local shops. They also asked their parents to help promote their project ideas to community pages on social media. They were so excited when Liz, a member of a local Landcare group reached out to them, wanting to help. Liz informs Suyin and Tom that her Landcare group has been very active in rehabilitating part of the park.
After some research and formally joining the local Landcare group with children and adults who wanted to help, a formal proposal outlining the estimated costs, a suitable site and the benefits to the community and the environment was developed. Suyin's grandfather submitted the formal proposal to the local council.
While it took a lot of hard work and patience, the group received approval to use a small piece of the park, adjacent to the creek for their frog-friendly habitat project. The council stipulated a lot of safety considerations for the project. Suyin, Tom and their group included the safety aspects into the project design of the frog habitat.
The lack of suitable habitat is a real threat to frogs across Australia. Using thoughtful design processes by understanding the local topography and plants of your local environment will help you take action and create a frog-friendly habitat on your property, at school or at your local community garden. Restoration of habitats increases the land's ability to support frog populations and helps connect frog communities.
This learning activity is the second part of a sequence of 3 individual learning activities focused on creating a frog-friendly habitat. The order of these learning activities are: research, design and construction.
For children to:
• understand the environment needed to create a frog-friendly habitat
• appreciate and complement the natural settings for a frog-friendly habitat
• learn practical mapping and design skills
• undertake a design task based on research of local frog species.
While this activity can be undertaken any time of year, undertaking this project during times of predictable rainfall are preferable. By observing natural rainfall, you will be able to determine the best location for your frog-friendly habitat. This needs to be considered when designing the habitat.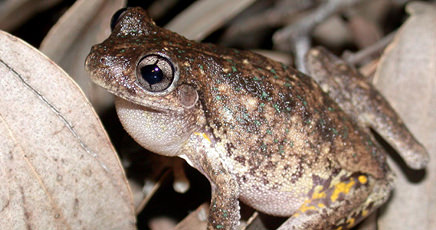 Did you know?
Australia is home to more than 221 named species of frogs – and there are likely to be more to be discovered!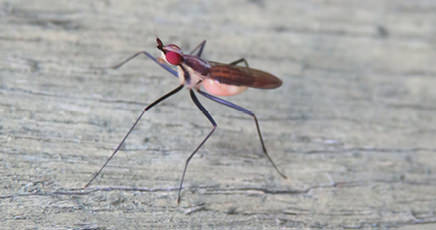 Did you know?
Frogs are carnivores, most are insectivores and feed on insects but larger species of frogs will even eat small mice.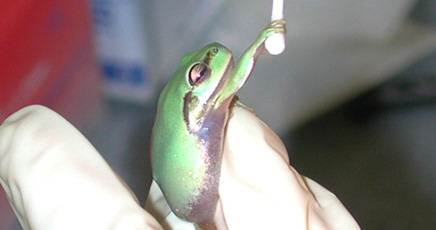 Did you know?
Frog populations face numerous threats nationally and globally: habitat loss and fragmentation, disease, introduced species, and climate change.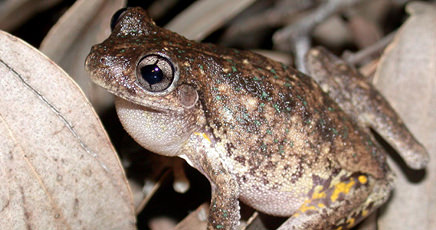 Did you know?
Australia is home to more than 221 named species of frogs – and there are likely to be more to be discovered!
We value your feedback
When you have finished this learning activity, please tell us what you think with our survey.
Your feedback will help Landcare Australia improve the activities in the Junior Landcare Learning Centre.
Share your Junior Landcare photos with us!
Please submit your Junior Landcare photos using this form.
Why not try one of our other Junior Landcare learning activities?
Creating a frog-friendly habitat: research
Biodiversity
Creating a frog-friendly habitat: construction
Biodiversity
Creating a food garden: harvesting
Food Production
Creating a food garden: planting
Food Production
Creating a food garden: installing a no dig garden bed
Food Production
Creating a food garden: site assessment and mapping
Food Production
Creating a food garden: vision
Food Production
Waterways: behaviour change
Waste Management
Waterways: clean-up
Waste Management
Creating a worm farm
Biodiversity|Waste Management
Growing healthy plants using natural pesticides
Biodiversity|Food Production
Planning a Junior Landcare friendly event
Waste Management
Soil – more than just dirt!
Food Production
Every drop counts, being water wise!
Biodiversity|Indigenous Perspectives
Sow a seed, grow a feed
Food Production
Water for wildlife
Biodiversity
Getting the buzz on bees and other beneficial insects
Biodiversity
What's happening in the habitat?
Biodiversity