2018 ARTC Junior Landcare Grants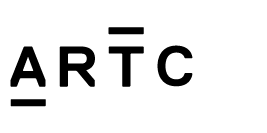 Grant:
2018 ARTC Junior Landcare Grants
Applications Closed:
6 March 2018
The ARTC Junior Landcare Grants 2018 was a fun and educational program, which successfully
encouraged the engagement of youth in Junior Landcare activities in the Hunter Valley region of New South Wales.
The positive outcomes of the program were demonstrated by the completion of an array amazing projects, and in the positive feedback received. The types of projects were varied, showing the creativeness and adaptability of those involved, and a drive from students, teachers and their communities to learn more about sustaining the environment around them.
Twenty-nine schools were awarded grants to implement projects which lead to an increase in school participation in the management of natural resources and improvement of the natural environment at schools located close to the ARTC rail network.
Read more about the outcomes of one of the projects from these 2018 ARTC Junior Landcare Grants.
| | | | |
| --- | --- | --- | --- |
| Group Name/School Name | Project Name | Suburb | Grant Amount |
| Blandford Public | Our School Vegie Garden | Blandford | $738 |
| Boggabri Public School | Eat, Learn, Share- A Native Garden Experience | Boggabri | $1,000 |
| Branxton Public School | Student Seasonal Fruit and Vegetable Garden | Branxton | $967 |
| Carinya Christian School Gunnedah | Caught on Composting | Gunnedah | $1,100 |
| Denman Public School | Environmental Area | Denman | $1,000 |
| Dubbo South Public School | Bush Tucker Garden | Dubbo | $992 |
| East Maitland Public School | Restoration and maintenance of the Chook Yard & Garden surrounds | East Maitland | $1,000 |
| G S Kidd Memorial School | Landcare Grant – Sensory Garden | Gunnedah | $987 |
| Gillieston Public School | Vegetable Garden | Gillieston Heights | $1,000 |
| Gunnedah South Public School | The Deb Bernays Memorial Sensory Garden | Gunnedah | $1,000 |
| Hunter River Community School | Agricultural Program | Metford | $1,000 |
| M.E.T Campus | Bush Tucker | East Maitland | $975 |
| Maitland Christian School | Recycling Playground Rubbish | Metford | $1,000 |
| Metford Public School | Yarning Circle | Metford | $1,000 |
| Mullaley Public School | Mullaley Propagation Project | Mullaley | $720 |
| Muswellbrook Public School | School Sensory Garden | Muswellbrook | $1,000 |
| Narrabri Public School | Propagation Shed | Narrabri | $1,000 |
| Narromine Christian School | Upgrade vegetable gardens, purchase compost bins and establish fruit trees | Narromine | $1,220 |
| Nillo Infants School | Nillo Aquaponics Sensory Garden | Lorn | $1,000 |
| Parkes Public School | Native Wiradjuri Garden | Parkes | $1,000 |
| Peak Hill Central School | Preserve Your Environment | Peak Hill | $982 |
| Rosary Park Catholic School | Project Environment Revitalisation | Branxton | $1,000 |
| Sandy Hollow | Native Garden | Sandy Hollow | $975 |
| St Catherine's Catholic College | Sustainable Science | Singleton | $999 |
| St Mary's Primary School Dubbo | Grannies and Grapefruit | Dubbo | $1,000 |
| St Mary's Primary School, Scone | Dry Creek Bed Garden | Scone | $1,000 |
| St Michael's Catholic primary school | Outdoor Learning at St Michael's | Dunedoo | $618 |
| Werris Creek Public School | Calm in the Creek | Werris Creek | $1,000 |
| Willow Tree Public School | Vegetable Garden | Willow Tree | $1,000 |