2020 Bushmans Junior Landcare Grants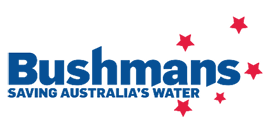 Grant:
2020 Bushmans Junior Landcare Grants
For the second year in a row, Bushmans Tanks has provided funding for schools to undertake environmental projects with a focus on water conservation.  Fifteen primary and high schools in Victoria, New South Wales, South Australia and Queensland are the recipients of 2020 Bushmans Junior Landcare Grants, each of up $1,000.
The below successful grant recipients are undertaking a range of projects that will conserve and maximise water usage while creating tucker and native gardens, worm farms, composting, sensory gardens and one school will construct a frog pond.
Water conservation tactics the schools are employing include drip irrigation, mulching, improving soil quality, using drought tolerate plants, rainwater tanks, solar water pumps and greenhouses.
The schools will complete their project in April 2021 and the Junior Landcare Team looks forward to sharing the outcomes.
| | | |
| --- | --- | --- |
| School Name | Project Name | Grant Amount |
| Henschke Catholic Primary School, NSW | Paddy's Patch | $1,000.00 |
| Scott Creek Primary School, SA | Habitat Restoration Projects | $1,000.00 |
| Toowoomba East State School, QLD | Interactive Cultural Garden | $1,000.00 |
| Mother of Good Counsel Primary, QLD | Understanding water conservation, whilst improving our school grounds. | $961.50 |
| Biboohra State School, QLD | Sustainable Native Garden | $1,000.00 |
| CampHill Primary School, VIC | water conserving gardens | $792.00 |
| Echunga Primary School, SA | Sustainable Produce Garden | $1,000.00 |
| Parramatta State School, QLD | Indigenous and Torres Strait Island Garden | $927.00 |
| St Joseph's School Port Lincoln, SA | From a Seed to a Feed | $1,000.00 |
| St. Michael's Lutheran Primary School, SA | Church Street outdoor learning space | $833.58 |
| Trinity Anglican School, QLD | Rain Water Collection and Recycling | $887.00 |
| Lobethal Primary School, SA | Birds, Bees and Frogs Nature Trail | $1,000.00 |
| Violet Street Primary School, VIC | Beautiful Bush Food and Fibre, Signage, Mulch and Tools | $975.00 |
| Snowy Mountains Christian School, NSW | Development and regeneration of back garden | $905.00 |
| Damascus College, VIC | Murnong Greenhouse | $1,000.00 |