2018 South32 Junior Landcare Grants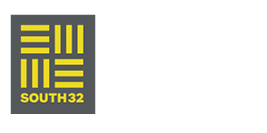 Grant:
2018 South32 Junior Landcare Grants
Applications Closed:
15 June 2018
With its 2017 South32 Junior Landcare Enhancing Habitat Grants proving such a success, South32 invested in a second round of grants in 2018. Grants were awarded to 11 schools in Western Australia and Tasmania. Like the previous year's grants, each school received up to $5,000 to support projects that help students learn about protecting and restoring our natural environment through hands-on outdoor learning.
Schools close to South32 sites were selected to receive grants. Schools that received South32 Junior Landcare Grants have focused on projects that improve biodiversity through the enhancement or restoration of habitat for native animals and plant life.
| | | | |
| --- | --- | --- | --- |
| School | State | Project Name | Grant Amount |
| Clifton Park Primary School* | WA | Regenerate School Native Grounds | $4,322 |
| Dardanup Primary School | WA | Dardanup Primary Endangered Species Habitat Restoration Project | $4,935.12 |
| Fairview Primary School | WA | Fairview Outdoor Classroom and Garden | $4,500 |
| Parkfield Primary School | WA | Rehabilitating Parkfield Reserve | $1,920.70 |
| St Brigid's School | WA | Branching Out 2 (Extension of project 1) | $5,000 |
| Wandering Primary School | WA | Nature Trail | $4,300 |
| Beaconsfield Primary School | TAS | Bush Tucker Garden | $5,000 |
| Exeter Primary School | TAS | EPS Outdoor Community Engagement Hub | $5,000 |
| Port Dalrymple School | TAS | Native Bush Tucker Sensory Garden Learning Area | $5,000 |
| Riverside High School | TAS | Brownfield Lake Identification | $5,000 |
| South George Town Primary School | TAS | Echidna Way | $4,700 |