Community Love Letters to the Land
Doug Humann AM, Chair – Landcare Australia
To our Land,
I love the land and water of Australia. I love that the First Nations people, as Traditional Custodians of Country in Australia, are so generous in sharing their knowledge and sharing their Country and culture with us. I extend my respect and acknowledgement to Traditional Knowledge holders, past and present, from whom I've learnt so much, and from whom and with whom I continue to learn.
Together with this millennium long association with our Traditional Custodians we are so blessed by the unique plants, animals and landscapes in Australia that afford us the opportunity to all live and prosper, and to grow food, medicines and fibres that can support Australians that can be shared across our one blue planet and its people.
I love the variety of our land; from the grasslands, forests and woodlands of my home states of Tasmania and Victoria, through to the rangelands and arid lands, to the savannah of northern Australia. In the last two months I have feasted on all these natural environments in my mind, body and soul.
I think it is our shared responsibility to care for the land and our opportunity is to do this and stand together with our First Nations friends.
My wife and I love the land in the same way that we love and respect each other. Our children have grown up in that environment, and we want for them and their children – our grandchildren –  to have that same love for the land.
For our grandchildren's generation and generations to come, let us all come together to love and care for this land and steward its future.
Doug Humann AM, Chair – Landcare Australia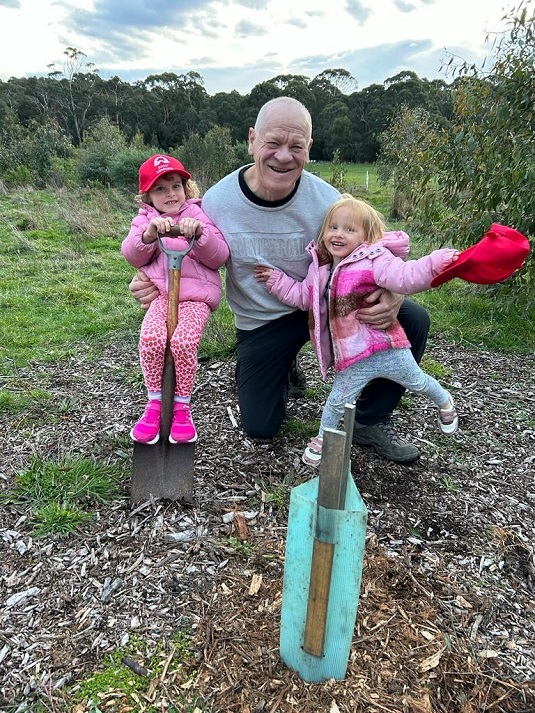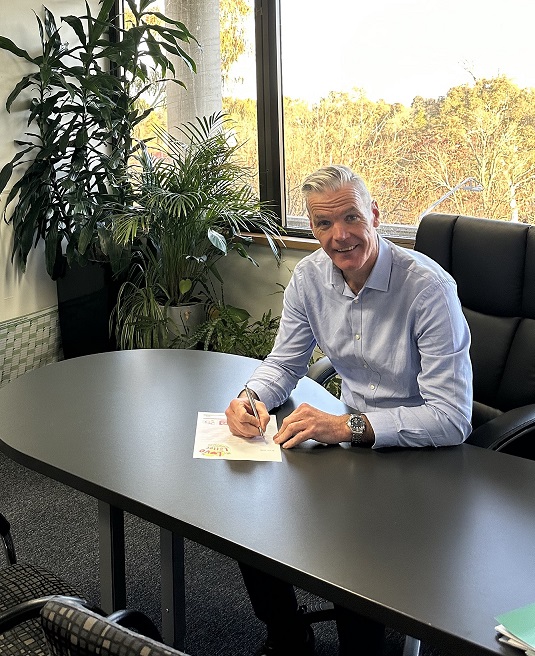 Tony Mahar, CEO – National Farmers' Federation
To our Land
Every day we eat food grown from our land, we wear clothes made from fibres like cotton and wool that have been grown from it. We even live in homes and work in buildings built with materials sourced from the land.
While we don't think about these things too much, we should never take for granted just how important our land is to us, to animals and to the trees and plants that grow from it. Whether we are a tiny ant, a vegetable crop or the Prime Minister of Australia, we all rely on the land to survive.
As CEO for the National Farmers' Federation, one of the greatest things that stands out to me is just how much farmers love the land and how they care for it. Australian farmers look after more than half of Australia's land mass! This means looking after the soil so they can grow crops to feed and clothe us for generations to come. It also means protecting native bush, birds, animals and insects by controlling the pests and diseases humans have introduced over many decades, pests like rabbits and invasive weeds that hurt our bushland and waterways.
Farmers know if they work in harmony with the environment, they can find the balance in making sure the land stays healthy while also sustainably growing the food and fibre we all need to survive.
Yours sincerely,
Tony Mahar, CEO, National Farmers' Federation
Owen Harris, 8, Owen's Wildlife Adventures
To our Land and Sea Country
I pay my respect to the ongoing connection between you and the Darumbal and Woppaburra people. I love walking along the beach and feeling the sand between my toes and the waves washing over my feet.
Nothing is better than listening to the "good morning" calls of the red-tailed black cockatoos while enjoying the light of the rising sun on the horizon.
I will always be there to conserve this beautiful place. I will plant native trees to restore disturbed dunes and I will pick up rubbish whenever I see it.
I pledge to make this an even better place for my kids and a safe place for turtles to nest.
Owen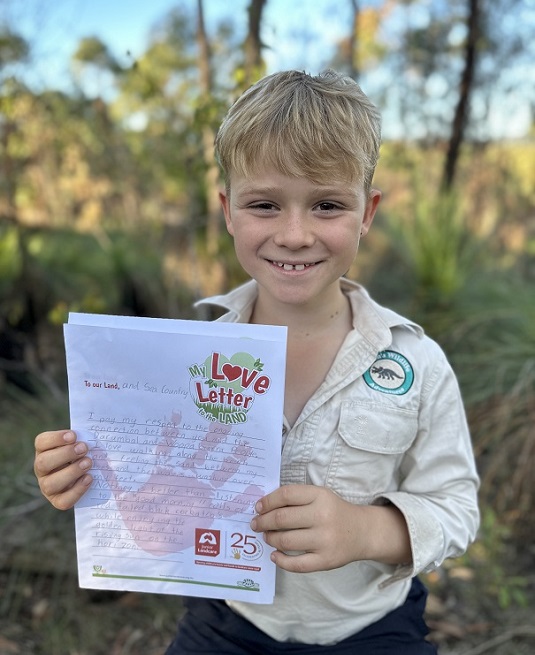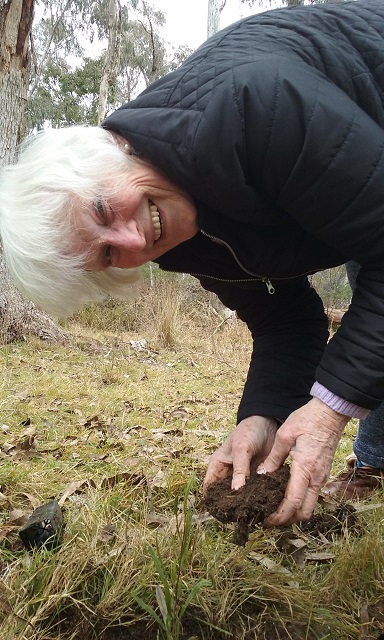 Pam Robinson AM, Landcare Champion
Hello Junior Landcare friends, how wonderful that we are all celebrating 25 Years of Junior Landcare together. My name is Pam and like some of you, I have loved being active with Landcare activities over many years. Well done YOU, if you have been part of the 25 years and well done all of YOU, if you are new to Landcare.
We all start at a "beginning" – no matter when that is. What IS important is that we know we can harness the power of working together for our natural environment (from the mountains to the seas) as this is the way to get closer to a better tomorrow for our planet and for our own health, well-being and happiness. We can share and learn from each other. 
As an older active Landcare participant, I like sharing my knowledge of Landcare activities and then very importantly I LOVE learning from you as you come with new ideas and energy. I love the way you and your school and community say 'Yes" to new adventures to enhance our planet. Everything is connected and by our looking after our environment, by our pulling weeds, planting trees and shrubs, growing food, and not rubbishing our waterways and lands, we in turn will provide a healthy world for ourselves and all creatures great and small. 
All of us are in this together. Landcare is a chance to enjoy our world, to make new friends and 'hey' always remember, to sometimes stop, shut your eyes listen to the wind in the leaves and hear the birds chirping – it's a great feeling! Let's celebrate Landcare – 25 years is certainly worth celebrating. Remember, YOU are awesome and that WE can all grow Landcare together and achieve so much! 
Pam
PlasticFreeSophia – Sophia Skarparis
To our Land
I must confess that I have not always been the partner you deserve. I treated you as a means to an end. There were times when I took your beauty for granted and exploited your resources without thinking of consequences, and for that, I am deeply sorry.
Even as I write this, I am reminded of the memories we shared – good and bad. The good memories of sharing secrets that the wind carried through your forests and exploring the enticing mysteries in your oceans. And the bad, the scars we've etched upon your soul by our thoughtless actions and the creation of pollution that has masked your beauty. I recognise your strength in your capacity to regenerate and recover. During our time apart, I have discovered a profound truth: that every living being is a thread woven intricately into the tapestry of existence. Your limitless generosity that has nourished us with air to breathe, water to drink, sustenance that fuels our body, and herbs to heal us when we are sick.
This letter serves as a testament to my realisation, a plea for a second chance. I yearn to mend our relationship, to treat you with the respect and tenderness you deserve. I want to be a better partner, an ally in your preservation, a voice that advocates for your healing.
While the path to redemption may be long and arduous, I am willing to take every step. For the love I feel for you is genuine, and I am committed to proving it through actions, not just words. Together with fellow youth, I aspire to ignite change, to nurture awareness and works tirelessly to undo the harm we, human beings have caused.
Sincerely yours,
A guardian of the land, the air, the sea,
Sophia Skarparis
Australian Geographic Young Conservationist of the year 2018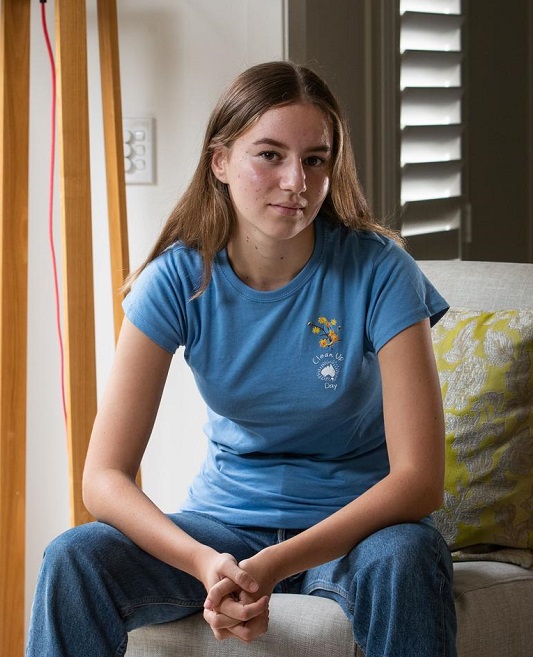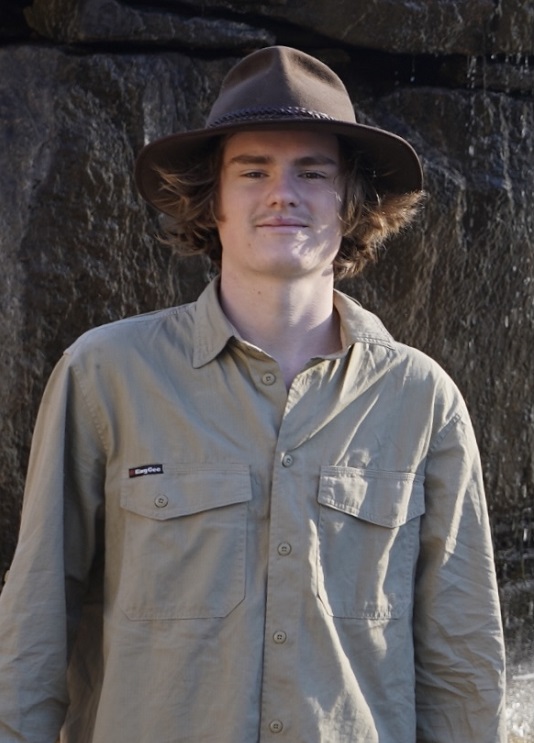 Kurt Jones, Founder & CEO Co-Exist Australia
To our Land,
As I pay respects to the First Nations people who have lived and cared for this land for so long, I am in awe of Australia's landscape, from dry red desert to the oldest rainforest in the world.
The wildlife that call this land home draw people from right around the world to this country every year just to experience its majesty.
Every single species contributing to the natural world, from the butterflies in the sky to the apex predators that keep the ecosystems in order.
Yet as time goes by, we are so quickly loosing what we have – humans are decimating the environment, which is having severe consequences on wildlife and ultimately humanity.
The water we drink, the air we breathe and the soil that grows our food is suffering – the answer is Co-Existence.
Now more than ever we need to inspire a generation to co-exist with wildlife and wild places, to commit to a sustainable lifestyle that protects people and planet.
It is my hope that we can and will see change and it's up-to us, to lead this into the future and for our kids and theirs.
Let's see a world where land is flourishing, wildlife is abundant and people have purpose.
Kurt Jones, Founder & CEO Co-Exist Australia
Noah Smith, Young Citizen of the Year 2023 Award – Northern Beaches
Dear Country
Thank you for all you do and provide. From the leaves of the tallest trees to the deepest roots in the ground. Thank you for looking after me and keeping all the different creatures safe. Thank you for the food you give and always having a surprise around the corner. 
You are so important for me and my people as the first people on this land, from the provider of our food and tools to being where we perform our most sacred ceremonies. We have come from you, the land, and you are where we will return to. We have a responsibility to look after you like you have looked after us.
As for us, you are simply not just the environment we are in but our family and relations. The trees are my uncles and aunties, the shrubs my sisters and brothers. You have cared for me as family, a place where I can go when I am down or to get the medicines I need to get well again. 
I hope I have done you proud and that I am doing right by you – from my ridiculous half shaved head to help save the Daintree to picking plastic from beach and teaching others about your true beauty and wonder. 
Lots of love,
Noah Smith, proud Kamilaroi person and Youth Premier of Youth Parliament NSW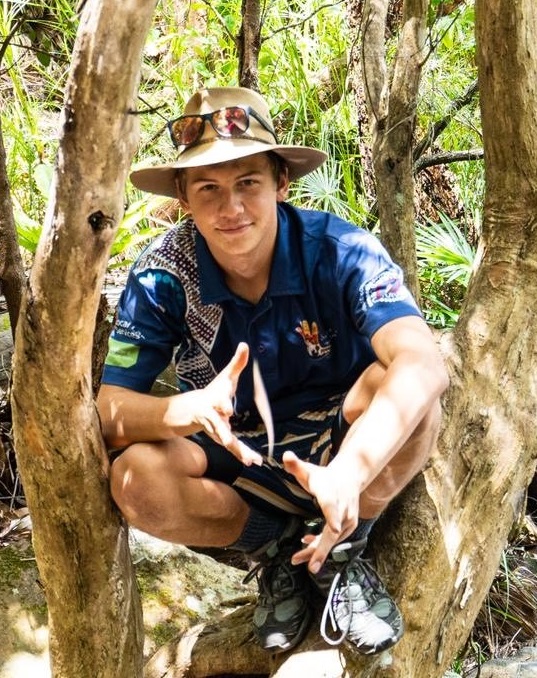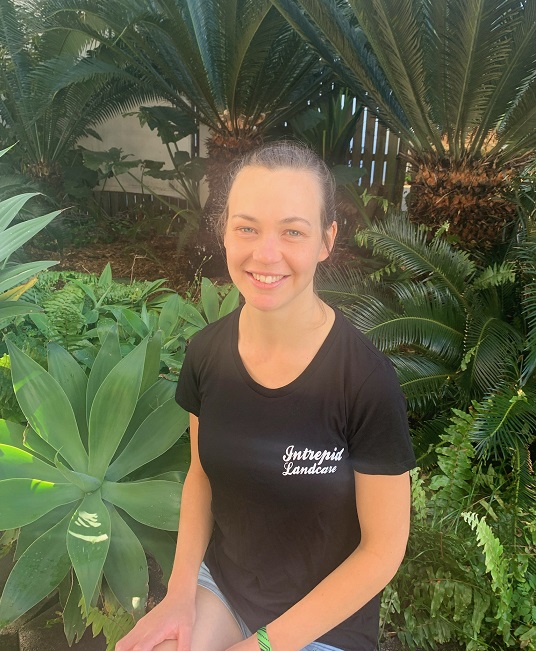 Annette Cavanagh, Chair, Intrepid Landcare Inc. 
To our Land,
Thank you so much for all that you do for us. Every day, we are inspired by you. We take pleasure in your beauty and wonder; we find your strength and greatness comforting; but sadly, we often take your persistence for granted. 
Just as the first land managers of this country have taught us, we at Intrepid Landcare know that we must look after you so that you can continue to look after us. That's why we are inspiring and empowering the next generation of caretakers to do what they can to protect you, nurture you and revive you. We wish to instil in other young people the curiosity and amazement that we have for the land, and we want to help others to help you so that you will be there for us always and forever.
What you give to us every day is what motivates us to be a voice for you. Thank you for gifting us with life, with food and water and breath. Thank you for providing us with enjoyment, happiness, clarity. Thank you for giving us a space to adventure, to explore, to be curious, to learn, listen, observe, teach, and to have fun. And thank you for the opportunity to share these joys with other young people.
To share our love of the land with others and inspire them to love the land too, is a simple, yet powerful, act that we can ALL do. So get out there and pass on your message of love to those around you, young and old! Be the leader, the supporter, the custodian and caretaker that the land needs and deserves!
With great respect and admiration,
Annette. 
Tom Covell, Hooked on Nature 
To the Land,
You have always been there for me, ever since I was little. You have taught me many important things, and I am so grateful. I remember watching skinks sunning on the rocks, chasing each other, and eating flies. They taught me that sometimes, for one creature to survive, another must give something up and die. I also remember seeing a mother spider taking care of her babies. She showed me what love and respect look like.
Walking through the bush and hearing the beautiful bird calls always made me forget my worries. I realised the birds were talking to each other, whether a young bird asking for food or a butcher bird warning about danger. You taught me that all of nature is connected, and we just need to listen.
I also learned about how plants grow from seeds, thanks to my Mum. She let me plant seeds, and then I watched them grow into flowers where bees would gather nectar and pollen.
In one of your powerful summer storms, a hollow tree limb fell to the ground; it wasn't long before a blue tongue lizard called it home. Then termites and wood cockroaches ate the log from the ground up, and by winter, many brackets of mushrooms grew through the dead bark. Together, the termites, wood cockroaches and fungi released the wood back into the soil, such a unique earthy smell and more plants could grow from the nutrients unleashed.
Nature, you have taught me so many important life lessons, and I will always be grateful for that. I know that every breath of air, every bite of food, and every sip of water is thanks to you. That is why I am dedicated to protecting you by being mindful of how my actions affect you. I help others see how amazing you are by taking them into their local bushland areas and revealing all the wonder you have shared with me. I do this so they will understand and love you as I do.
It saddens me to see trees being cut down or plastic in the water, but I know through sharing experiences, we can make a difference together! As I grow and learn with you, I realise that I am a part of you, and you are a part of me. We are never apart because we are the same.
Love,
Tom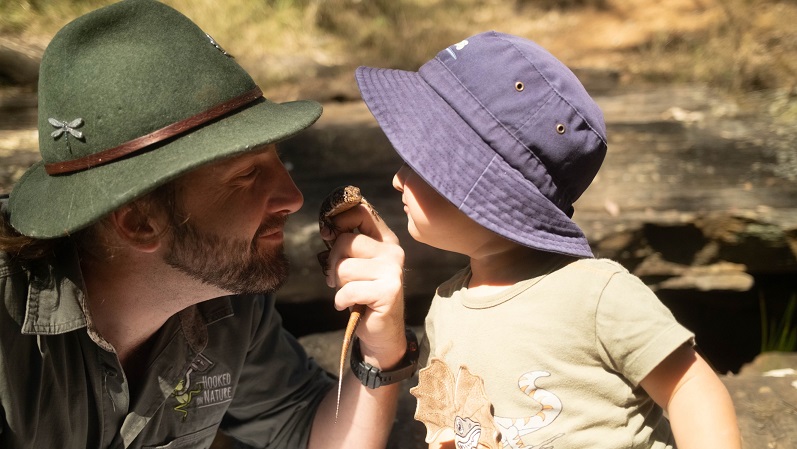 Back to Love Letters Campaign Page
Download Love Letter Templates
Upload your Love Letters to the Land
Share your Love Letters to the Land