Reviving a disused bushland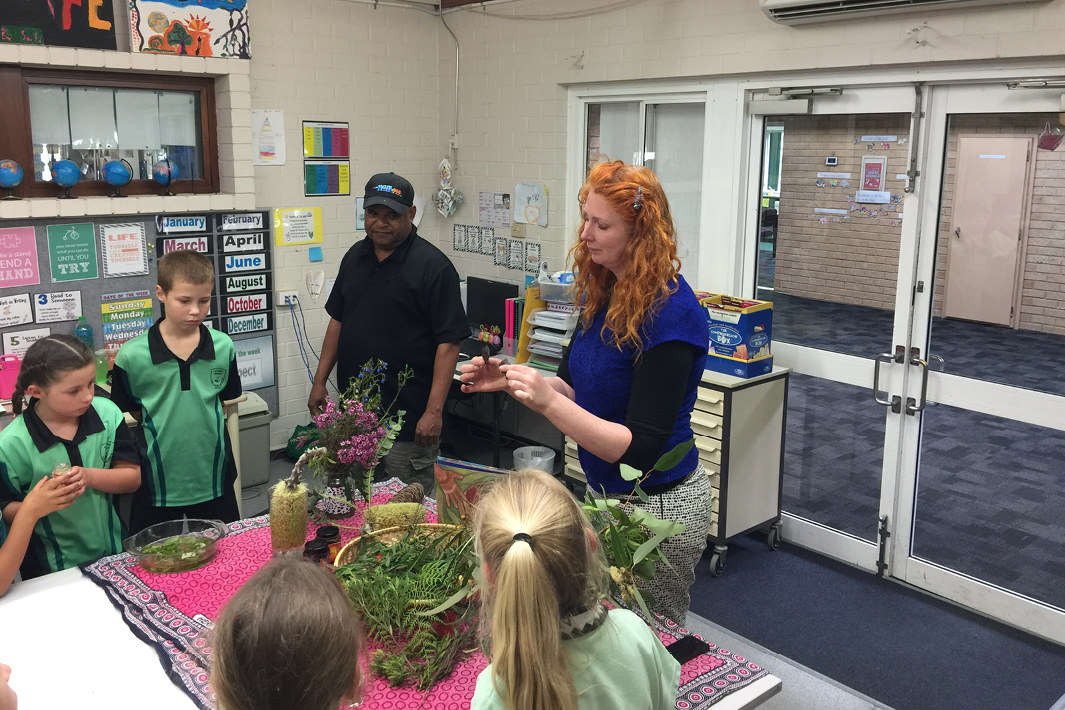 School: Allanson Primary School
Grant Sponsor: South32
Grant Sponsor: Woolworths
Utilising a $5,500 South32 Junior Landcare Enhancing Habitats Grant from 2017, Allanson Primary School has improved the natural environment by enhancing a small belt of disused bushland between the school and the oval.
Today, Allanson Reserve, once an area where students didn't play or visit, provides a safe environment for students and the community to enjoy and monitor local birds and animal species.
With the planting of more native plants endemic to the area and the inclusion of nesting boxes and shelters the students have helped provide a safe environment for birds, animals and insects.  Bandicoots, robins, black cockatoos (red and white tailed) have been seen in the immediate area. A number of species of lizards and skinks have also been sighted.
As part of their science and technology studies, students had the chance to design, make and appraise the nesting boxes. They were also involved in measuring and pricing of materials, developing a plan of the materials needed and costs associated with the construction of the boxes.
Mark Gledhill, Deputy Principal, said "Students have developed an understanding of our local habitat. They realise that our wildlife is unique to our area and that some animals only live in certain areas because of the uniqueness of the vegetation and land that we are in."
As the oval is owned and managed by the Shire of Collie and the area of bushland between the school and the oval is jointly managed by the school and the Shire, the two organisations collaborated on the project. Collie Shire also kindly donated some of the seedlings.
"My favourite part was when Alice from the Department of Parks and Wildlife visited with stuffed animals, birds and a feral cat. She taught us all about what they eat and where they live. We got to go out into the bush, look at things really closely and plant small trees," said an Allanson student.